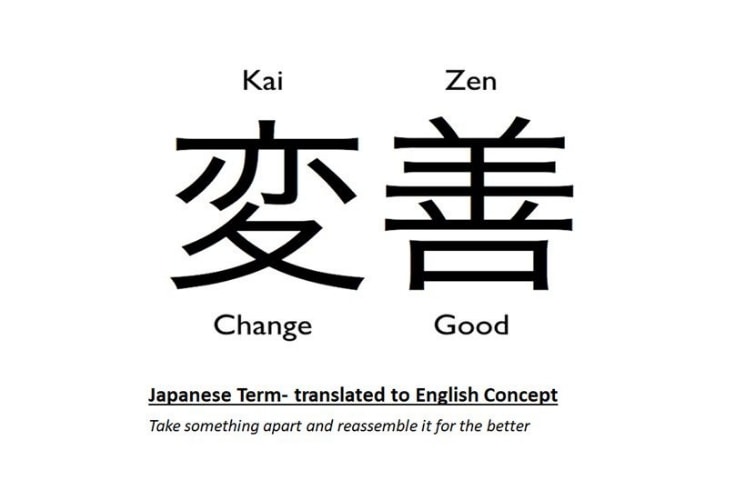 By Vanessa Godina Leveraging our culture and empowering our people to become entrepreneurs and leaders of the business is at the core of our Strategic Plan. Achieving these goals is often predicated on providing meaningful suggestions.  The Gold Eagle Suggestion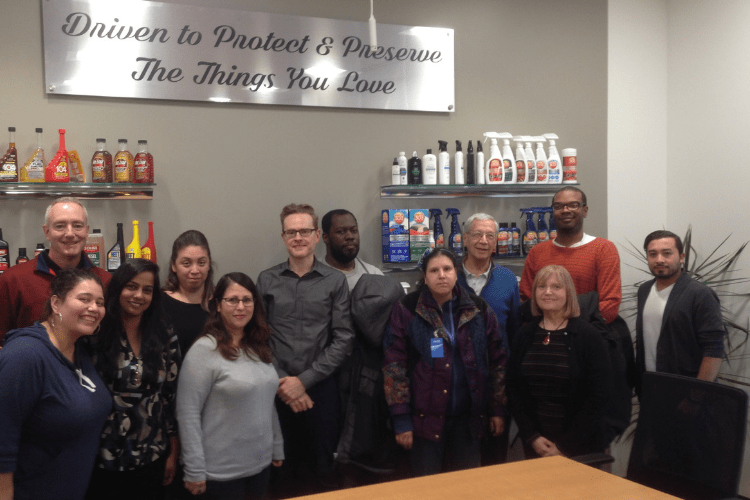 Our 2018 Holiday Food Drive to benefit Esperanza Community Services was a resounding success.  Let's take a look and enjoy the happy totals!
By (Y)our EAGLE Squad The Lions of William H. Seward Communications Arts Academy hosted our EAGLE Squad for ceremonies to mark the support of an iconic Chicago public school standing proudly in Chicago's famous Back of the Yards community since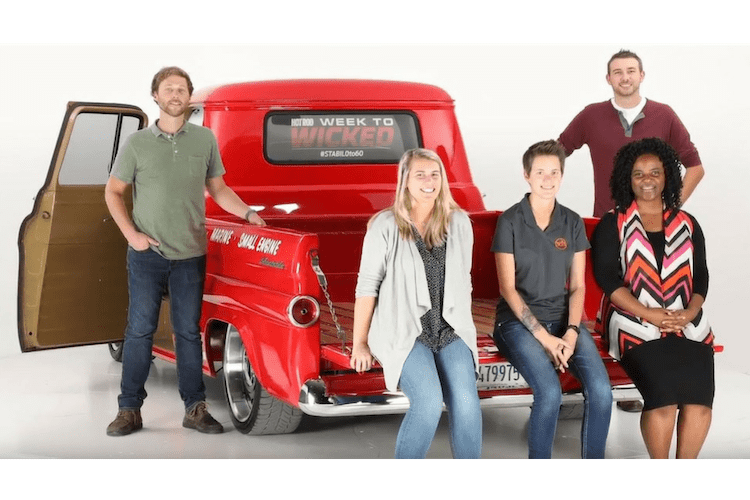 Gold Eagle Co. is proud to be the first automotive company to use 360* spin imagery and 3D visual content creation from Snap 36. Snap36 is the leading rich product content solution for retailers and brands, enabling them to improve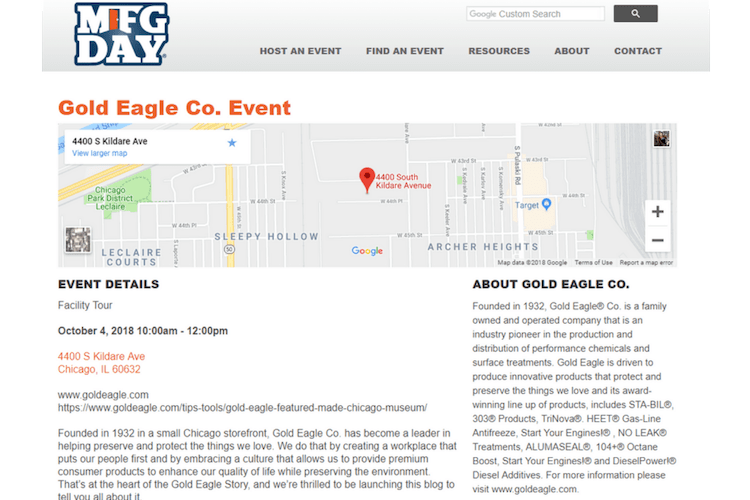 Gold Eagle Co. is dedicated to American Manufacturing.  This dedication was on full display in October 2018 during Manufacturing Day. Students from the City Colleges of Chicago Richard J. Daley College Department of Advanced Manufacturing visited Gold Eagle for plant tours and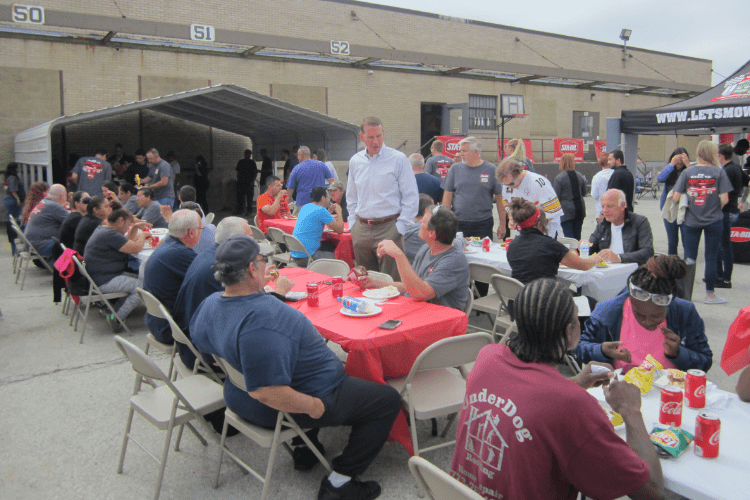 At Gold Eagle Company, we love to celebrate!  We love to celebrate our people, our culture our customers and the folks who we help preserve and protect the things we love. We recently celebrated the 60tth Anniversary of our iconic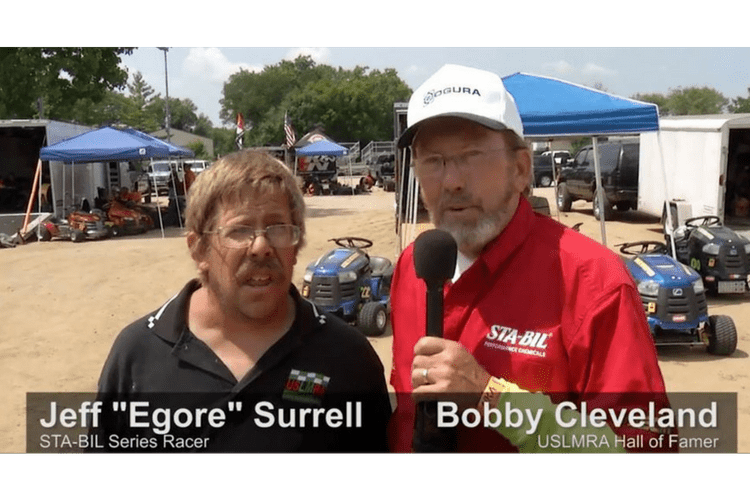 STA-BIL Series Lawn Mower Racer Jeff Surrell, "Egore" has not let cerebral palsy slow him down, and has been part of Gold Eagle's family of racers for 24 years.  "I like to prove that even with a handicap, you can
Gold Eagle is proud to be included in The Made-in-Chicago Museum, a historical research project focused on collecting, documenting, and celebrating the "everyday objects" produced during Chicago's 20th century industrial heyday. Read the story about Gold Eagle Co.'s history and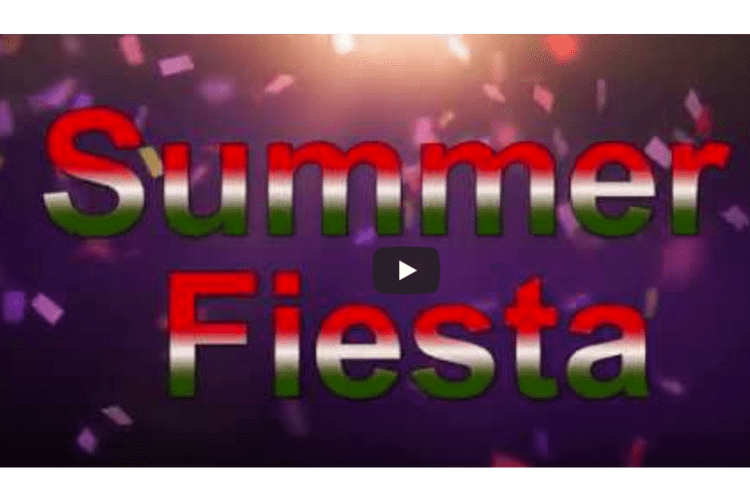 Check out more photos on Facebook.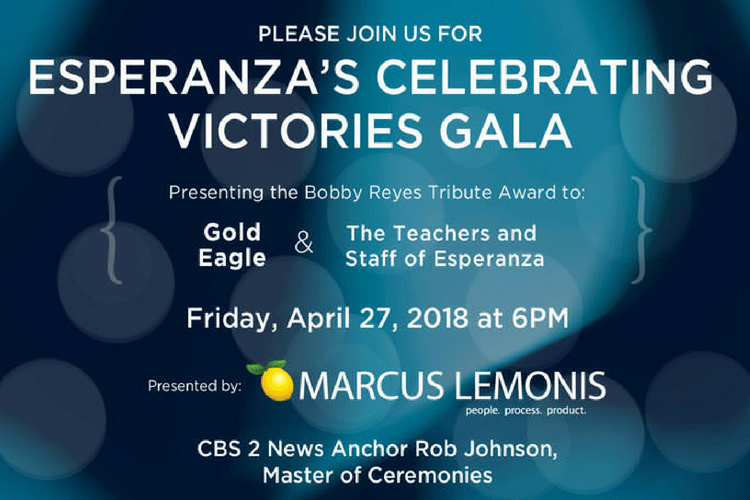 Esperanza Community Services Honors Gold Eagle Co. By (Y)our EAGLE SQUAD In Spanish, Esperanza means hope.  In English hope means the feeling that what is wanted can be had or that events will turn out for the best. At Esperanza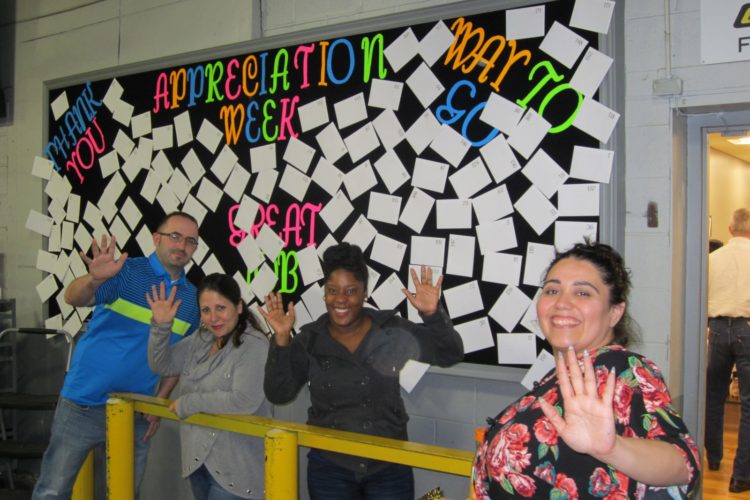 2018 Team Member Appreciation Week By (Y)our EAGLE SQUAD For the first time in two decades Gold Eagle Co. did not hold our annual Employee Appreciation Week. For the first time in our 85 year history, Gold Eagle Co. held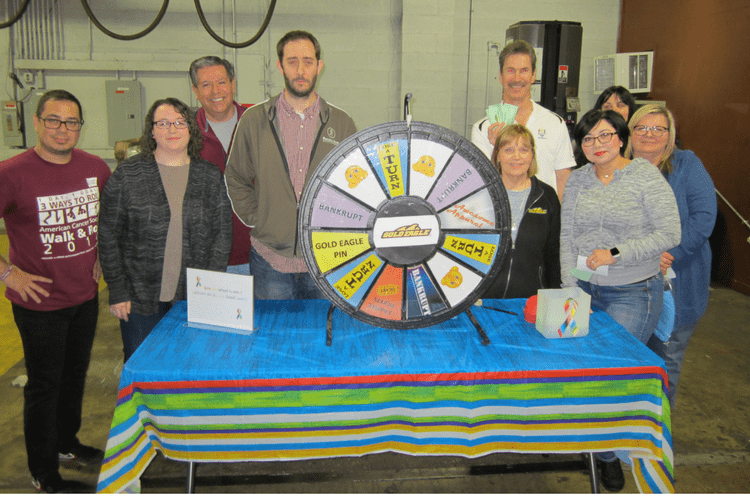 As a survivor of ovarian cancer, every day is lucky for EAGLE Squad member Vanessa Godina.  But Friday the 13th of April was especially lucky for all of us at Gold Eagle Co. Fighting Cancer On Lucky Friday The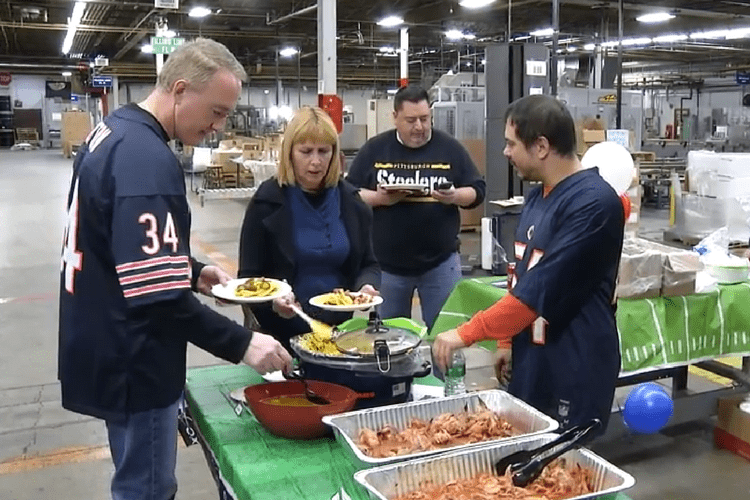 The EAGLE Squad is a group of Gold Eagle Team Members who create fun and meaningful activities for Gold Eagle, local non-profits and the communities we serve.  The 2018 "Big Game Party" featured food, fun and camaraderie and showcased our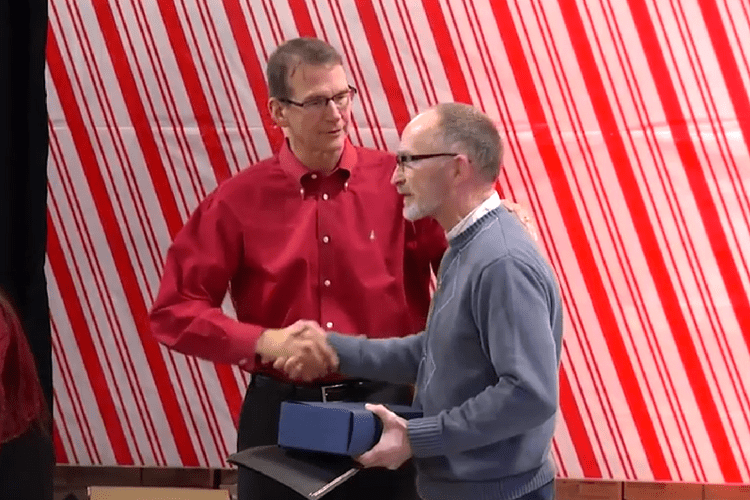 Each year, Gold Eagle Co. honors our Leaders of the Year. Here, CEO Marc Blackman recognizes four leaders for the commitment to our core values, culture and commitment to excellent: Francisco Dominguez, Product Analyst, Don Collins, Sr. Business Analyst, IT,