Esperanza Community Services Honors Gold Eagle Co.
Esperanza Community Services Honors Gold Eagle Co.
By (Y)our EAGLE SQUAD
In Spanish, Esperanza means hope.  In English hope means the feeling that what is wanted can be had or that events will turn out for the best.
At Esperanza Community Services, hope is realized every day.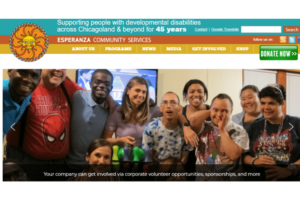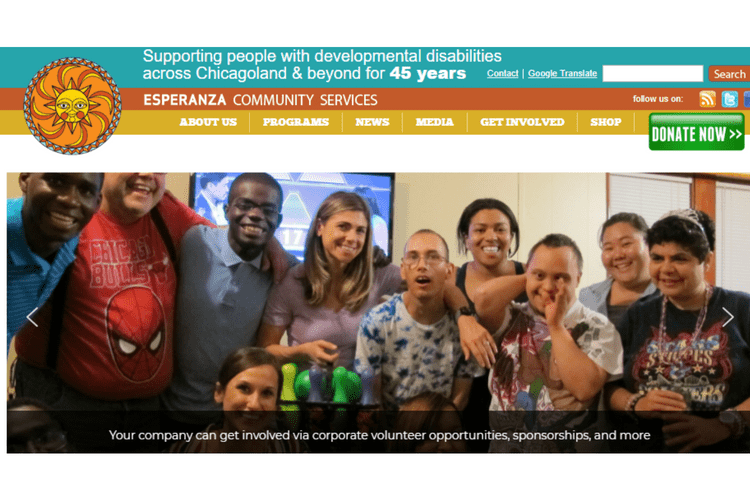 Esperanza Community Services supports children and adults with autism and other developmental disabilities build skills, confidence and become as independent. Via programs delivered at its West Town campus and throughout the community, students and adult participants build academic, developmental and life skills.
Since 1969, Esperanza Community Services has built a strong reputation among families as a trusted and caring service provider and has become an anchor for individuals and families. Esperanza Community Services inspires others to get involved with its efforts to help people with intellectual disabilities reach their full potential.

Gold Eagle and the Armin & Esther Hirsch Foundation selected Esperanza for a grant to support the Esperanza School. Since 2016, Esperanza has taken part in Gold Eagle holiday parties, summer picnics, and the grand opening of the newly-renovated Gold Eagle office space.
To recognize this shared commitment, Gold Eagle was honored as the recipient of the 2018 Bobby Reyes Tribute Award at a Celebrating Victories Dinner Gala on April 27.  Named after the son of Esperanza Community Services' founder Guadalupe Reyes, the Bobby Reyes Tribute Award honors energy, commitment, and passion for helping individuals with intellectual disabilities.
The gala raised $49,000 and was attended by members of the Eagle Squad.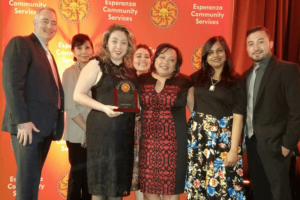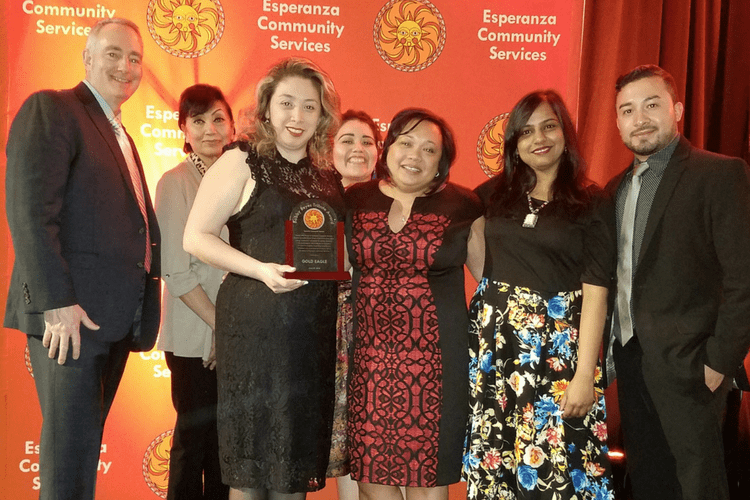 "We are very proud to be of help to this wonderful school that is committed to serving students who are overcoming meaningful challenges, said Gold Eagle's Rich Hirsch. "Esperanza is truly a special place with a special faculty and administrators who perform miracles for their children."
"We are truly grateful for the support that the Gold Eagle team has shown to Esperanza Community Services in the last several years, said Esperanza Board Chair Michael S. Roberts.  "The contributions Gold Eagle and the Hirsch Foundation have made to Esperanza have been remarkable, and have changed the lives of the students we serve and their families. And just as you have made us feel as if we're a part of your family, we hope that you know that you are part of ours.  We are proud to present the Bobby Reyes Tribute Award to Gold Eagle."