MARC BLACKMAN FEATURED IN FAMILY BUSINESS MAGAZINE
Family Business CEOs to Watch 2020
Originally Published October 26, 2020
We recognize family and non-family chief executives who are leading their businesses with a view toward long-term success.
This year, business leaders in all sectors were tested as the COVID-19 pandemic challenged them to keep revenues coming in and circumvent supply chain disruption while taking measures to ensure the safety of employees and customers.
A family business chief executive must have the talent to steer the business to growth and profitability while maintaining family engagement and harmony, ideally promoting good governance to help smooth the way. Family business CEOs in 2020 have had to emphasize resilience in communicating with a stakeholder group that includes family members not employed in the family company.
The exceptional CEOs recognized here include non-family executives, members of the founding family and married-ins. The family CEOs are members of the first through fifth generations. The non-family CEOs include long-tenured employees who worked their way up as well as those recruited from outside to be the next leader.
However they made their way to the C-suite, these chief executives clearly have earned the respect and admiration of the family business owners.
Marc Blackman
Third generation (married-in)
Gold Eagle Company, Chicago, Ill.
Blackman joined Gold Eagle in 1993 as vice president of sales. He was named president and chief operating officer in 2001 and became CEO in 2007. Before joining the company, he was a manager at E&J Gallo Winery.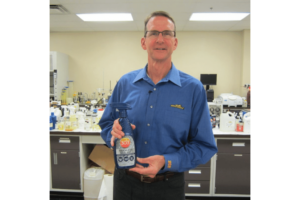 Gold Eagle makes premium products that keep things people are passionate about looking and operating like new. Armin Hirsch founded the company to produce automotive chemicals to prevent and cure engine problems. Today, the company offers protection for cars, boats, recreation equipment, patio furniture and more.
"Marc has been instrumental in Gold Eagle's continued success as a leading auto and marine care consumer products company since 1932, while expanding the company into healthy and growing new markets, new products and new forms of sales and distribution," such as ecommerce and direct-to-consumer, says advisory board member Liz Levy-Navarro.
"He has achieved this through encouraging innovation companywide, motivating his team of employees and being willing to invest for the future through smart and strategic acquisitions and new internal capabilities.
"Marc strongly believes in the Conscious Capitalism movement, and runs the company with these values. He and his father-in-law and uncle-in-law believe that business is a force for good by positively impacting all stakeholders they touch.
"Most recently, Marc has demonstrated his business acumen and leadership by very successfully navigating the company through the pandemic and the economic fallout. When the COVID-19 restrictions first hit, he encouraged his team to identify new ways to quickly generate revenue to help replace the lost revenue from their core business during this difficult time. The outcome was the quick creation and launch of HEROES, a line of hand sanitizing products. HEROES is an FDA- and WHO-approved hand rub produced in Chicago.
"Gold Eagle Company has shifted production from automotive, marine, outdoor power and home products to produce hand sanitizing products for first responders amid the COVID-19 pandemic. This has resulted in the company generating a significant new source of revenue this year."
"As a third-generation family business, Gold Eagle Company has been a great place to work while growing into a leader in helping folks preserve and protect the things they love," Blackman says.
"We are a people-first organization with a culture that allows us to manufacture American-made products that are used around the world. I am proud that as a Conscious Company we believe that business is a force for good by positively impacting all stakeholders.
"I am passionate about my personal guiding principles: Know and show your strengths, be genuine, prove yourself every day, add value whenever needed, know your stuff, surround yourself with strength, let culture wear the crown, keep an eye on the future, make your mission meaningful to stakeholders, find a shared 'why,' set the tone for embracing challenges and show both gratitude and preparedness."