STA-BIL Lawn Mower Racing Featured on NBC Today Show
On April Fool's Day 1992, Gold Eagle Co. and STA-BIL® brand created the U.S. Lawn Mower Racing Association (USLMRA) as part of our mission of Preserving and Protecting the Things You Love.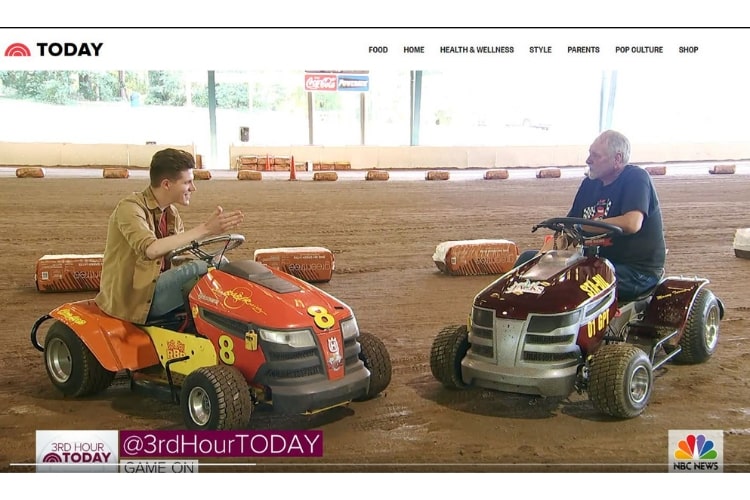 For more than 25 years, STA-BIL® Lawn Mower Racing has been turning a weekend chore into a completive sport, providing family fun for Americans coast to coast and has been a darling of major American media including The New York Times, The Wall Street Journal, USA Today, Fox News, CBS This Morning, CNN, ESPN and The Disney Channel.
In July of 2019 the NBC Today Show Third Hour aired a segment from the STA-BIL® National Race in Alpharetta, Georgia.
Founded as a program to promote STA-BIL® brand, lawn mower racing has grown into a special culture enjoyed by families and communities nationwide. From Anoka, Minnesota to Citronelle, Alabama.  From St. Mary's County, Maryland, to Wamic, Oregon the family of lawn mower racers is scattered across our nation.
Fathers, sons, and grandpas.  Uncles and nieces.  Brothers, sisters, and cousins. So mows the family connections in this offbeat sport. From mild to wild Americans are connected by the need for speed and the love of tinkering.  Add a spirit of adventure and keen desire to make memories and you have lawn mower racing.
STA-BIL® is proud to keep the fun mowing and growing!