Target Corporation Visits Gold Eagle Co.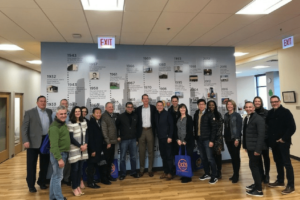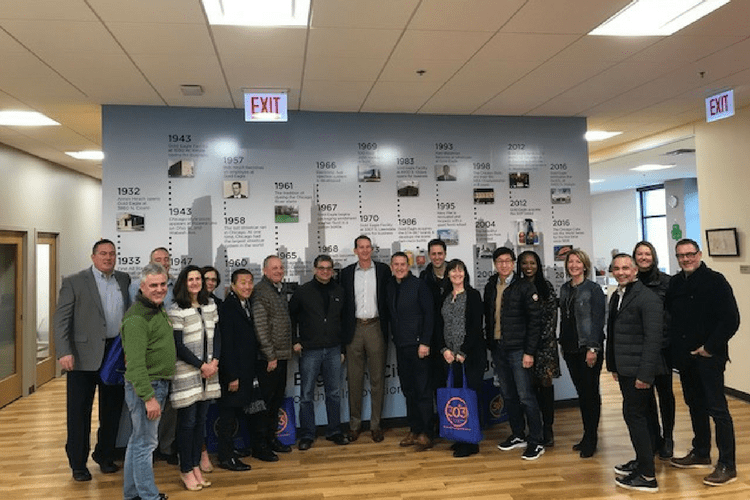 In early 2018, we welcomed Target Corporation CEO Brian Cornell and his team to Gold Eagle to collaborate about corporate culture, purpose driven companies and transformation.  Target heard about our involvement in Conscious Capitalism and our dedication/success as a purpose driven company, and we were honored to welcome the Target executive team.
Joining the Target team was Dev Patnaik CEO of Jump Associates a leading strategy, innovation and advisory firm well known in the arena of corporate purpose, change, leadership and social impact.
As members of my team planned for Target's visit, I was energized with excitement and pride.  One of America's best known retailers, with 323,000 team members worldwide and 1,822 stores in the United States was bringing 12 of their top executives and their strategic advisor to Gold Eagle to share notes on being a purpose driven company:  OUR culture and how WE lead with purpose!  How cool!
How do you convey corporate culture?  How do you demonstrate purpose?  How do you exhibit values? How do you display team member engagement?  I wrestled with these questions during the two weeks leading up to the visit and decided to just be ourselves.  As cliché as this sounds, it felt right.  I knew if we were authentic, genuine, passionate and sincere then the meeting was a preordained success and we would really enjoy it.
I studied the Target web site and Bullseye View blog and realized that we were kindred spirits on our journey of purpose and culture.
I read about Target's corporate responsibility.
I immersed myself in their commitment to stakeholder engagement.
And finally, I read how about their Team Members and how Target is a great place to work.
I was ready for the meeting. There was only one task left before the meeting:  Order breakfast!
Finally the big day arrived, and it was fabulous!  Our teams connected on many levels of shared vision, purpose and culture.  I was overcome with a feeling of pride, indeed joy, as we traded ideas back and forth and immersed ourselves in our discussion:  Two different companies, yet two companies dedicated to a very conscious purpose.
As I reflect on this meeting, I am gratified that we are on the right path, and that our journey of purpose, value, caring and love will take Gold Eagle to new heights.
Forever onward…