GOLD EAGLE CO. FEATURES FOUNDING PARTNER OF CHAPMAN & CO. LEADERSHIP INSTITUTE
Gold Eagle Co. featured Chapman & Co. Leadership Institute Founding Partner Matt Whiat as a keynote speaker on the topic of Perseverance as we navigate through the COVID-19 pandemic and rededicate ourselves to our purpose of helping people preserve and protect the things you love.
As a co-founding partner of Chapman & Co. Leadership Institute, Matt consults with organizations of all types and sizes around the world. Drawing on his previous 20 years of leadership experience as a former US Air Force Officer, he helps organizations create cultures where people feel valued and drive performance. Matt believes an organization's customer / client experience will not exceed their employee experience and this direct linkage between culture and performance is at the core of his work.
Previously, Matt held roles in the United Nations to bring peace to Liberia, West Africa, working with NATO partners for operations in Afghanistan, running Air Force Basic Training (boot camp), US Military business representative in Saudi Arabia, and service on the Joint Staff at the Pentagon advising the Secretary of Defense on national security issues. Originally from Southern California, Matt's undergraduate work is in industrial engineering and he has graduate degrees in international relations, finance, and management.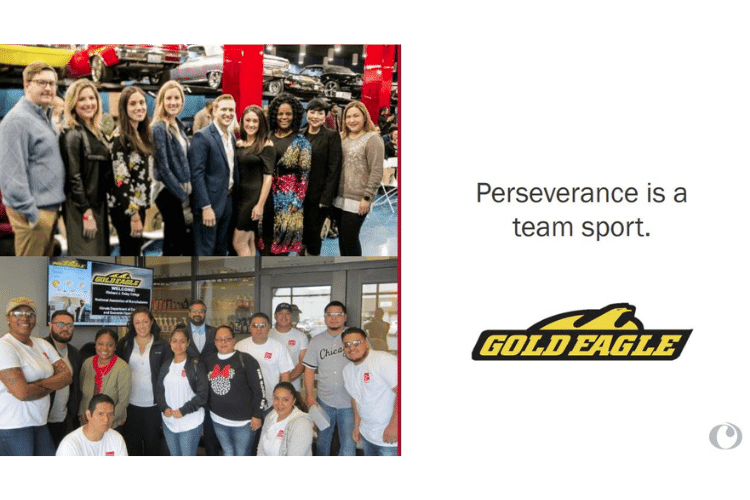 Gold Eagle Co. is committed to the philosophy of the Chapman & Co. Leadership Institute which states: "Regardless of the product or service, all organizations have two things in common: they employ and serve people. The majority of a person's waking hours are spent in their place of employment. Yet according to a Harvard Business Review survey, 58% of people report they would trust a stranger more than they would trust their direct leader. Organizations have a significant opportunity to treat people in a different way; a way that energizes, provides purpose, and leads to personal growth. After over 110+ acquisitions in our parent company, Barry-Wehmiller, we've learned that building a great culture at work can happen without sacrificing profits. In fact, building a strong culture leads to an even stronger business."
For more information on the Chapman & Co. Leadership Institute and Matt Whiat, please visit these links:
https://www.ccoleadership.com/
https://www.linkedin.com/in/matt-whiat-ccoleadership/
https://www.linkedin.com/company/chapman-co-leadership-institute/