Eagles & Lions: Soaring To New Heights
By (Y)our EAGLE Squad
The Lions of William H. Seward Communications Arts Academy hosted our EAGLE Squad for ceremonies to mark the support of an iconic Chicago public school standing proudly in Chicago's famous Back of the Yards community since 1896.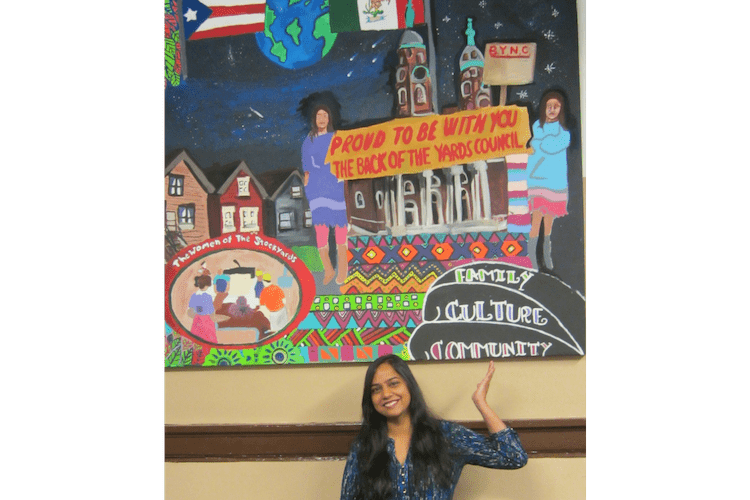 Seward Academy was selected by Gold Eagle Co. to receive an annual Holiday Grant for the purchase of audio visual and recess equipment.  A check was presented to the Seward Student Council with parents and members of the Back of the Yards Peace and Education Coalition in attendance along with school administrators Pebble Jackson, Rosa Ramirez and Pat Zarate.
"We are grateful to Gold Eagle for supporting us," said Seward Principal Nora A. Cardenas.  "Our students have a great need for this equipment and our budget is challenged.  The generosity of Gold Eagle Company will make a positive difference in the lives of our students for many years to come."
Seward has always and continues to be of service to the Back of the Yards community through the development of literacy programs, parenting classes, G.E.D. and ESL classes.  Seward continues to be a Total Quality School (TQS).  TQS provides a framework with which the entire community – internal and external – can work together to establish quality standards, identify areas for process improvement, and implement internally developed plans for achieving quality, within the school, and throughout the community.
"Both Eagles and Lions are held in awe across the world," noted EAGLE Squad member Vanessa Godina.  "Here in Chicago, it gives us great pleasure for the Gold Eagles of Archer Heights support the Seward Lions of Back of the Yards.  Together, may we soar to new heights."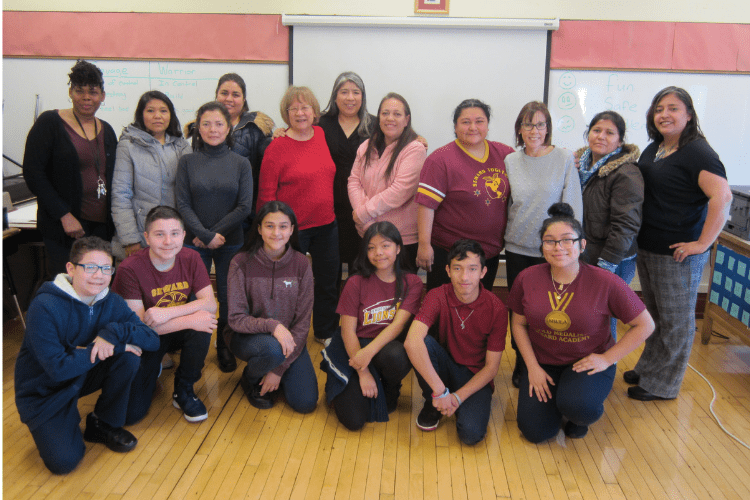 Like many Gold Eagle team members who have been with the company for 10, 20 or 30 years, many teachers and administrators at Seward have been together over the decades.  It is common to see teachers who were Seward students and administrators who were both teachers and Seward students.
Like all strong families, the Seward Lions and Gold Eagles share common bonds and a commitment to preserving and protecting the things we love.