Car Shows and 303 Premium Products: The Perfect Mix
From New York to California, and from Minnesota to Texas, car shows are a rite of spring and summer. Every year, thousands of exhibitors and millions of attendees happily identify as car show enthusiasts.
Wide Variety of Car Shows
Car shows come in every flavor. Some focus on classic cars while others specialize in muscle cars or hot rods. There are shows that focus on brands like Chevy, Buick or Mustang. There are full weekend events as well as single-day or weeknight cruise-ins. You'll find car shows at diverse venues like fairgrounds, dealerships and even waterparks.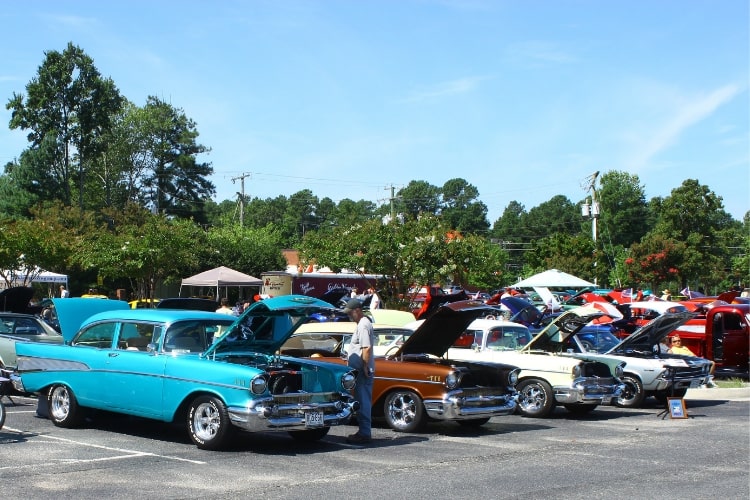 Yes, car shows fill the calendar in every region! Hemmings Motor News lists more than 600 events on its website alone. At many of the shows, you'll stroll among restored, pristine vehicles as live music fills the air. Your appetite will be stimulated by the hamburgers, chicken and BBQ pork cooking on open grills. For some, a car show provides an opportunity to meet up with fellow car enthusiasts and long-time acquaintances. For others, it's a place to reminisce or to discover that perfect next ride.
303 Automotive Products
Whether you're an exhibitor hoping to garner a trophy or a visitor simply wanting to arrive in style, 303 Automotive Products will serve you well. They'll clean, shine and protect your vehicle while helping you maintain the value of your investment.
Exterior car care
Get the attention of the judges with a car expertly detailed. Whisk away surface grit and grime with 303 Ultra-Concentrated Car Wash. Apply with a 303 Car Mitt or a 303 Microfiber Towel. Get rid of stubborn surface contaminants using a 303 Clay Mitt or TriNova Clay Bar Kit.
Get that '64 Mustang or '68 Charger show-ready with 303 Touchless Sealant. This new protectant imparts a beautiful glossy finish. Simply spray it, rinse it off and wipe dry. Enjoy superior water beading. Address the harmful effects of UV rays that can cause fading and oxidation.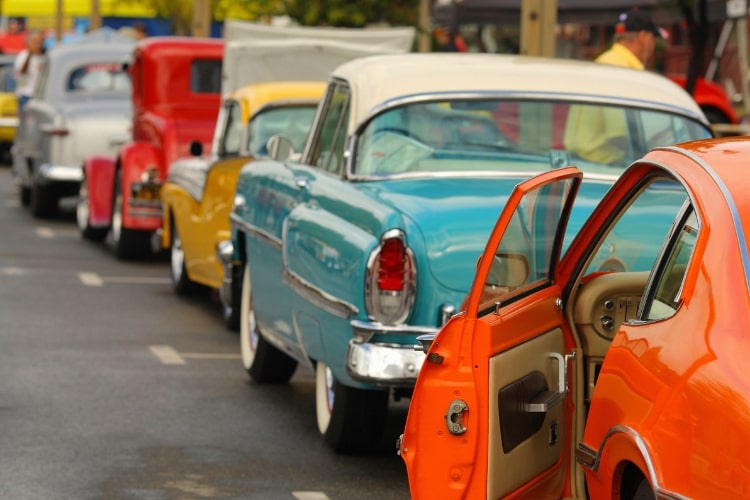 If your car features a matte black or similar finish, consider 303 Automotive Protectant. It dries to the matte finish you want to highlight. This water-based protectant is incredibly versatile. Use it on the leather in the cabin and engine parts under the hood. The product also protects against the harmful effects of the sun's ultraviolet radiation.
Do you have a convertible? If so, restore and protect the top with 303 Automotive Tonneau Cover and Convertible Top Cleaner. It's perfect for use on your convertible, whether it's a '59 Eldorado or a brand-new Corvette.
Interior car care
To protect your ride's interior surfaces, take a look at other 303 products. 303 Spot Cleaner tackles those oily, greasy and other stains on every water-safe surface inside your ride. Spray, rinse and wipe for a residue-free finish.
Clean and condition your leather and vinyl with 303 Automotive Leather 3-in-1 Complete Care. Get rid of dirt and grime while repelling future assaults by stains and dust. Address the fading and cracking so often associated with the sun's intense ultraviolet rays. Spray it on and rinse it off. It's that simple! You'll appreciate the non-greasy, matte finish.
Use 303 Stain Guard for Car Interiors to protect your upholstery and carpet from spills and stains. It's non-flammable and there are no harmful fumes to deal with.