How To Clean Your Car After a Road Trip
As the weather gets nicer, families might start thinking about their next road trip. While preparing the car for the trip is often part of the plan, not many people remember to pencil in time to clean it afterwards. And considering how many crumbs, wrappers, and general debris will be in the car after the road trip, it's going to take some effort to clean it! So before your next long trip in the car, plan to perform the following cleaning duties if you want your ride to look its best.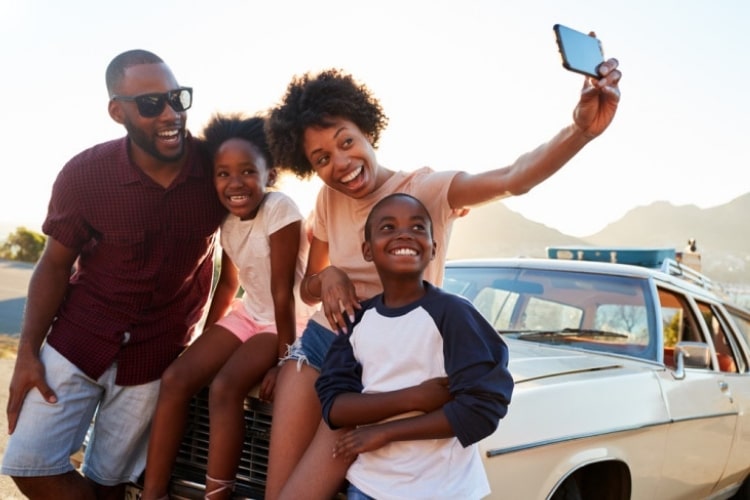 Wash the Exterior of the Car
When you return from your road trip, you'll likely have a windshield full of dead bugs that you weren't able to remove with a quick squeegee wipedown at the gas station. Add that to all the dust and dirt that likely coats your car after hours of driving, and you need a car wash!
Luckily, you can do this yourself at home, once you've unpacked your suitcases and have started to return to your normal routine. Just make sure you have all the right car wash products. For example, you'll need a bucket, a car wash mitt, a drying towel, and 303 Ultra Concentrated Car Wash soap.
And if you need some help getting dried debris off your car, use the TriNova Foam Cannon with a pressure washer. All that post-road trip dirt won't stand a chance against your car wash when you use the best products and the right auto detailing tactics.
Vacuum the Interior
Most road trips involve some eating in the car, especially if you have kids who seem to want a snack every two hours. That means you're going to end up with crumbs in your car after your road trip, so plan to spend some time with a vacuum once you're home!
You can use a handheld vacuum or a wet/dry vac for this process. Either way, don't turn on the vacuum until you've removed all larger items from the car. This might include socks, snack wrappers, straws, and coins.
Once you're left with just crumbs in the car, you can start vacuuming the seats and floors, making sure to get under the floor mats to grab any crumbs that may be hiding. If your floor mats are stained after the road trip, you can use this guide to get them clean again: DIY Auto Detailing: How to Clean Car Carpet and Floor Mats
Clean the Seats
When you eat or drink in your car while driving, you're bound to spill something on the seats. So it's not unusual to see barbecue sauce, ketchup, or coffee stains on the seats after a road trip. Luckily, you have your pick of products to remove those stains.
You can start with 303 Spot Cleaner, which lets you remove stains from upholstery seats and floors within minutes. You can then protect the fabric in the future by applying 303 Stain Guard for Auto Interiors, which will allow the seats to repel stains on your next road trip. If your seats are leather, you can apply 303 Automotive Leather 3-In-1 Complete Care to clean and protect them.
Wipe Down Interior Plastic
You probably splashed some soda or coffee on your car's cupholders during the road trip, or maybe there's a sticky spot on the car door. Fortunately, you can quickly get the interior of your car looking and feeling clean again by using TriNova Interior Detailer on the plastic, vinyl, rubber, trim, and finished leather.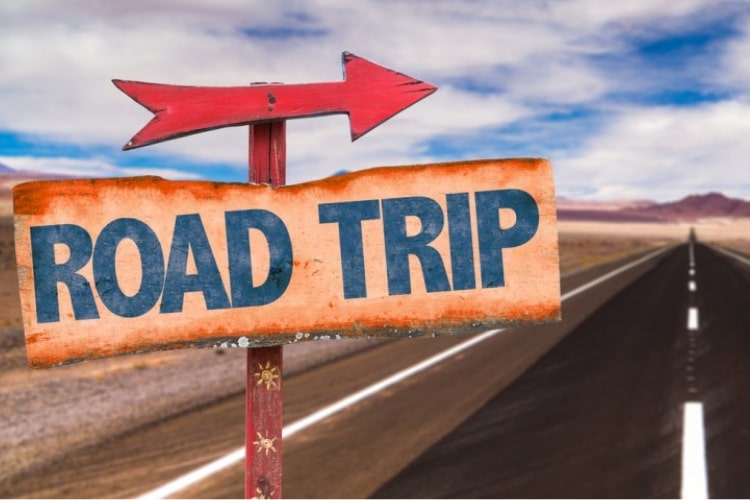 If you need more tips on getting the inside of your car clean, check out: Best Way to Clean Car Interior Plastic. And if you want to prepare for your next road trip by ensuring that your car is spotless, take a look at: Road Trips on the Horizon: Spring Cleaning for Your Car!