Choosing the Right Medicine for What Ails Your Exterior Paint
Some assaults on your vehicle's paint are easier to deal with than others. Scratches, oxidation, bug residue and road salt are just some of the maladies that require the right cure.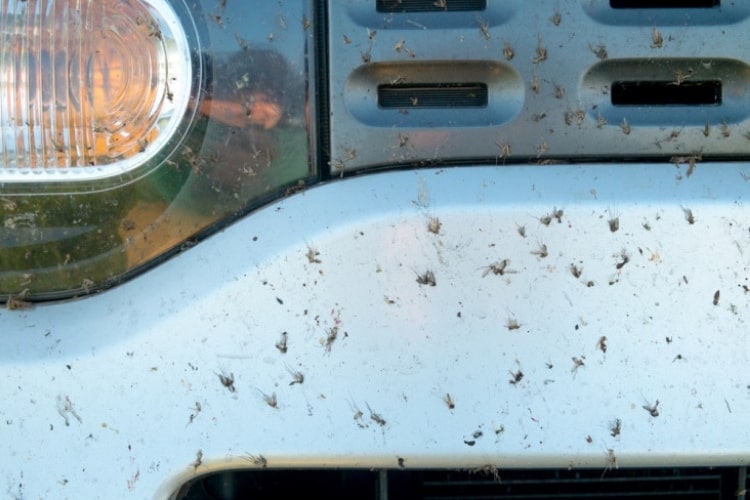 Take preventative action now to avoid expensive surgery on your car's paint later. Preserve the value of your ride with the right washes, removers, polishers and protectants.
What Ails Your Paint: A Checklist
First, there's the diagnosis. What exactly has attacked your vehicle's paint? Common culprits include:
Dirt, dust and road salt
Contaminants
Superficial scratches and swirls
Oxidation
The Right Medicine for the Right Cure
When it comes to your exterior paint, you want more than a band-aid approach. You want healing that lasts. Let's look at the problems and suggest solutions.
Loose dirt, dust and road salt
First, wash away all the loose dirt, dust and road salt. Park your car in the shade, or wash it on a cool, cloudy day. A cool surface slows evaporation, giving you time to wipe the surface dry before water spots develop. The more calcium and/or magnesium in your water, the more important prompt drying becomes.
Use a premium product like 303 Ultra-Concentrated Car Wash to ensure success when you wash your car. Use the 303 Wash Mitt to deliver a surface free of lint and scratches. Use the "two-bucket" method when washing your car. The first one holds the wash solution while the second one is a rinse bucket. Use the second one to repeatedly rinse your wash mitt.
Contaminants
Contaminants include substances that stick tenaciously to your paint. Bug residue, bird droppings, brake dust, tree sap and road tar are a few examples. Exposure to these substances varies by both region and season.
Quickly and safely remove substances from the surface of your paint with either a clay bar or clay mitt. To avoid scratches, make sure the paint remains lubricated at all times.
The 303 Clay Mitt features premium microfiber and polymer rubber. It safely delivers a surface free of pesky water spots, tree sap, bug residue and more. For more substantial deposits, give serious consideration to using a clay bar. One option is to try the Trinova Clay Bar Kit.
Superficial scratches and swirls
To eliminate minor scratches and swirls, use a buffing compound such as Trinova's Scratch and Swirl Remover. For more severe defects, use 303 Compound. Only buff a clean surface because you don't want to trap dust and contaminants in the surface. Keep the buffer moving in a circular motion as you apply even pressure.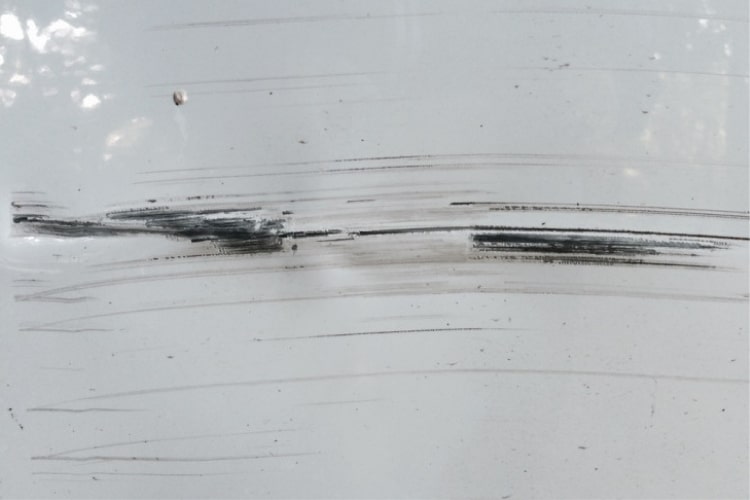 Oxidation
Is your vehicle's paint looking a little dull or even chalky? Oxidation is often the culprit. It's the process by which air, heat and paint interact to actually pry electrons from the molecules of paint or clearcoat. Remove oxidation with a good rubbing or polishing compound.
Going forward, prevention is the best cure. Protect your paint from the sun's harmful UV rays with a premium wax or touchless sealant.
Preventative Medicine
Protect your vehicle's paint with the right protectant. Think of a paint protectant as a vaccine that inoculates your paint against future encounters with UV rays and contaminants.
303 Touchless Sealant
Once you've completed the steps to ensure a contaminant-free surface, you can apply a protectant like 303 Touchless Sealant. Its quality formulation features silicon dioxide (SiO2), a compound that effectively repels water. After application, those sheets of water that appeared in rainstorms will now gather into tight, rounded beads.
303 Touchless Sealant is simple to use. Simply spray it on and rinse it off. This is a car protectant that lasts up to twice as long as wax. Chemical bonding with the surface of your paint adds a tough layer of protection between your vehicle and the elements.
303 Automotive Protectant
If you prefer a nice dry, matte finish, use 303 Automotive Protectant. It will repel lint, dust and dirt from your car's paint. The formulation was first developed for aviation and aerospace use. It is now available for vehicles.
303 Automotive Speed Detailer
Use 303 Automotive Speed Detailer to impart an anti-static finish that repels dust, dirt and lint. Spray it on and wipe it off to reveal a streak-free, glossy finish. The formulation includes UV blockers that will help protect your vehicle's paint against future exposure to the sun's rays. Minimize the threat of future fading and oxidation.
Comprehensive Car Care
Gold Eagle's line of premium car care products brings out the best in your vehicle. Protect your investment! Browse our website for other important car wash and car detailing supplies.