10 Practical Uses for Pressure Washers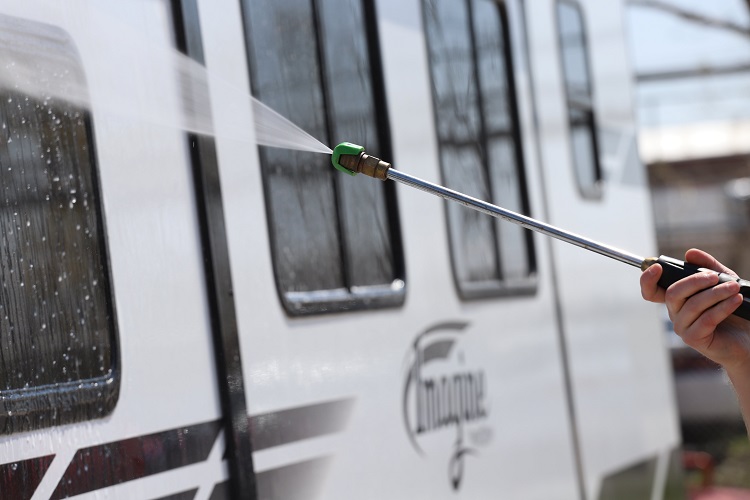 Having a pressure washer handy makes you feel like you can accomplish a lot in little time. The resourceful tool doesn't discriminate given its functionality with multiple surfaces like brick, siding, concrete, and even wood.
Additionally, your pressure washer is sure to last a long time with the right pump protector and basic care. Both are important to keep in mind when considering all the incredible advantages this versatile piece of equipment provides.
This article is designed to give you some helpful ideas on the best ways to use a pressure washer. But before we dive into it, consider surrounding yours with other practical appliances like the following:
Without further ado, let's review 10 inventive uses to power wash your way through that ever-demanding chore list.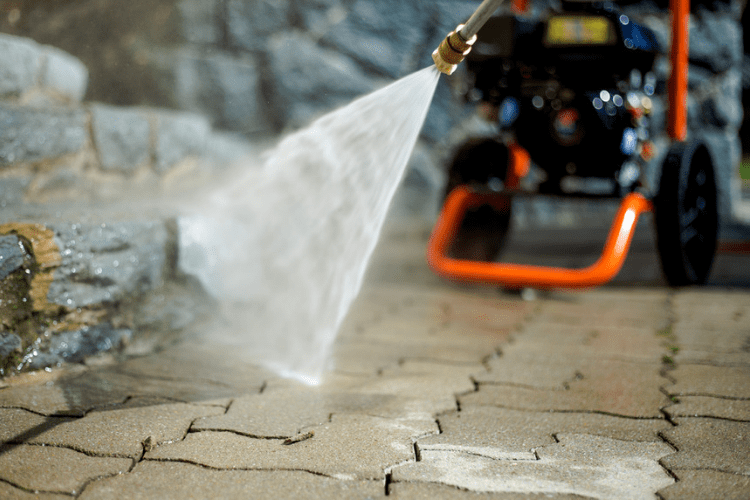 1. Clearing Concrete Driveways & Walkways
Straggling leaves and other debris always seem to clutter up driveways and sidewalks. Instead of spraying it with your standard hose, a pressure washer will cut the amount of time you spend on this task in half. The high-powered nature of a pressure washer is exactly what you need to wash out dark spots and clear moss from the surface, leaving an immaculate slab behind for your car and feet.
2. Keeping Lawnmowers Clean
Have you ever noticed grass clippings accumulating on your lawnmower deck? Keeping your outdoor power equipment free from debris is a vital "step one" if you want them to work correctly. A pressure washer will blast away grit from your lawnmower's undercarriage, so it cuts as it should. For best results, treat your mower with a no-stick protectant; it reduces buildup and makes cleanup much easier next time around.
3. Power Washing a Boat or RV
Boats, RVs, and trailers are big toys that span a greater surface area than the vehicle sitting in your driveway. However, that doesn't mean you have to spend your entire day cleaning what you worked so hard to obtain. Give the toys in your life a nice power wash. Stand back three feet to be safe, then use the pressure washer and optional foam cannon to do the heavy lifting for you.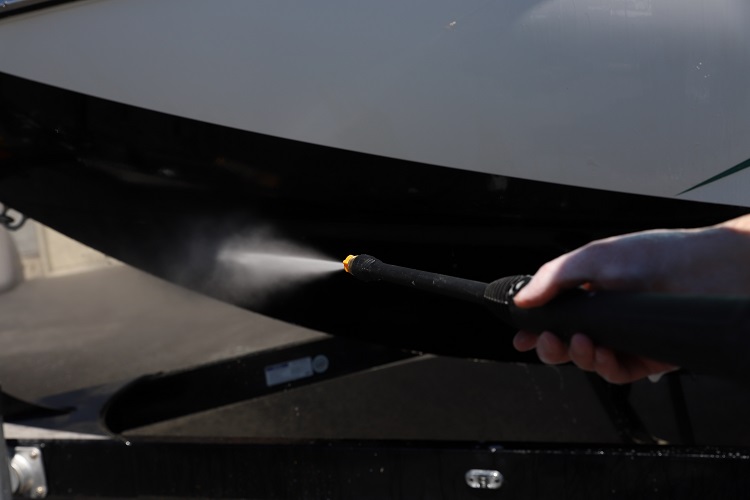 4. Cleaning Exterior Walls
Cleaning the exterior walls of your home is not only a cosmetic job. Sometimes it is necessary to blast grimy substances from your house before they start building up and cause expensive problems. A pressure washer is best suited for this job, and it's safe to use on brick, vinyl, stucco, and cedar siding. If your house is older, test a small area with low visibility in case the pressure is too much for the finish.
5. Power Washing Fences
Your fence offers protection and privacy, but it can sure get dirty. Contrary to some opinions you might find, it is safe to power wash your fence, even if it's made out of wood. All you have to do is tone down the pressure before getting started. Once you're ready, you can safely take a pressure washer to your fence to eliminate dirt without stripping the stain or paint.
6. Cleaning Garage Door & Interior Floor
Garages are home to things like oil stains that are so stubborn you imagine they will exist there until the end of time. Fortunately for us, a pressure washer will blast away residue from the door and interior floor with ease. Once you treat the garage door, leave it open so the water has a safe place to flow. You will love how clean the entire space looks once finished.
7. Power Washing a Deck
If you like to host guests on your patio deck, you want to make sure it's clean. You can achieve the look you are going for with a pressure washer. But similar to your fence, keep the pressure lower to avoid stripping the top coating. You'll be surprised at how fun it is to find that sweet spot of pressure that whisks away debris without harming the finish.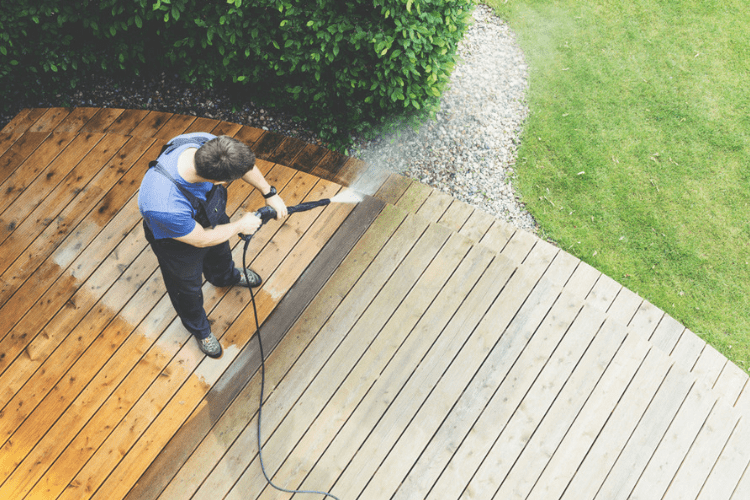 8. Power Washing a Vehicle
Who says washing your car, truck, or SUV shouldn't be done by the one who cares most about it? All you need to convert a driveway into a personal car wash station is a vehicle, wash kit, and pressure washer. The high-powered nature of the equipment is great for giving your favorite ride a proper power wash, leaving it shining like the day it left the lot.
9. Rinsing Outdoor Furniture
This might come as no surprise, but patio furniture is designed to withstand the elements (like water). Therefore, if your furniture can handle an onslaught of rain, it will have no issue with a high-powered wash. As a pro tip, you can protect all of your outdoor furniture with the right fabric guard and clean up spot spills with a multi-surface cleaner when accidents happen.
10. Clearing Gutters
Gutter buildup is no joke. All of those leaves, silt deposits, and even small toys (like bouncy balls) prevent water from freely flowing away from your house. Use a pressure washer to clear away all that debris, so you don't end up with overflowing gutters. Doing so will help you avoid basement flooding, structural issues, or worse.
---
Creativity is king when it comes to uses for your pressure washer. Allow the 10 ideas we suggested here to serve as a jumping-off point to all the fantastic things you can accomplish with a high-pressure hose. Lastly, remember to keep the equipment in good shape with the correct pump protector if you plan on storing it for an extended period of time.