Saving Money with DIY Vehicle Detailing
If you've had your car professionally detailed lately, chances are you've paid well over $100.00 for a thorough job. If you'd like to keep your car clean AND save money, you should consider these aftermarket car care products to help you maintain your vehicle at a reasonable cost. Professional vehicle detailers keep all of these products on hand to help them save time on the job.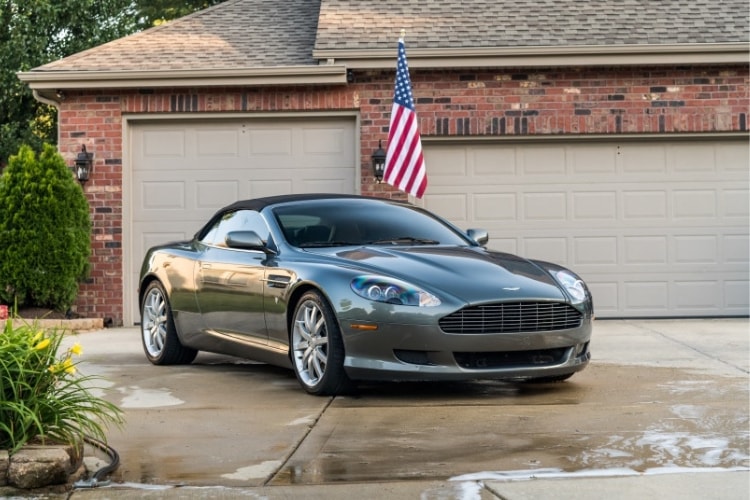 1. Microfiber Cloths
Dusty dashboards, messy center consoles, and shoe prints on dirty door panels and floorboards can really make a car look dirtier than it is. Keep a few microfiber cloths on hand in the glove compartment and wipe sections of your car down as you notice the dirt and dust. Make sure you use microfiber cloths instead of regular towels; the soft, plush fabric ensures that you'll pick up the dirt and dust without scratching any surfaces.
2. Car Wash Supplies for Your Car ONLY
A common mistake when cleaning cars at home is using supplies that have been used for other projects. While a bucket might seem universal, harsh chemicals live at the bottom of most buckets and you don't want to use those on your car! It's the same idea with the cleaning sponge or towel; dirt and grit get caught in sponges and towels and should never be used to clean your car after they've been used to scrub other things around your house.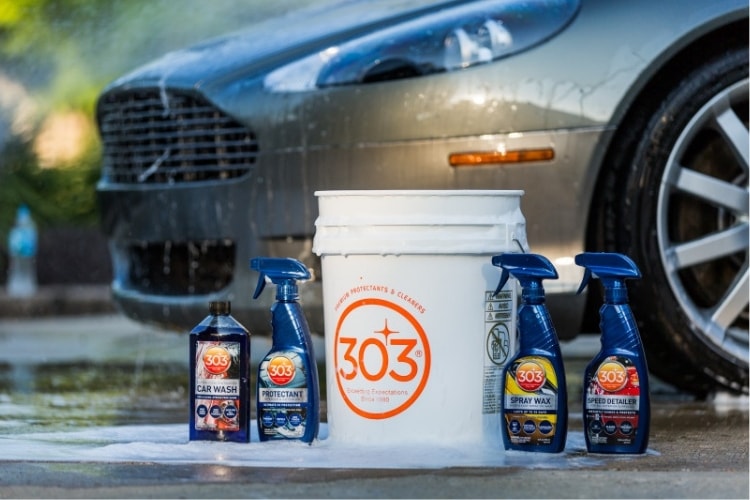 Invest in an entire car cleaning collection and keep it in a safe space that is off limits to others in your family. If you dedicate these supplies to your car, you won't risk damaging your car's paint job.
3. Spray Wax
The hardest part of the DIY detailing method is the waxing, right? Wrong! Not when you use a high-quality spray wax product. The best part? You don't have to completely dry your car before you apply it! The product works on wet AND dry cars!
4. Hand-Held Vacuum
Cleaning a car with a big shop-vac is cumbersome and time-consuming. A small hand-held vacuum will allow you to sweep your car in the driveway, in the garage, or anywhere you like.
5. Car Mat and Carpet Cleaner
For the carpets, a combination of spot cleaner and stain guard can set your vehicle up for clean carpets without stains. Most spot cleaners are safe to use on seat fabrics as well but always check the label.
If your car mats are rubber, you can use a spray tire cleaner to spray them off and hose them down.
6. Windshield Cleaner
While old-fashioned Windex wiped down with coffee filters is still a worthy endeavor, you can keep your windshield in top shape with these windshield tablets. They'll add a little pep to your regular washer fluid and keep the heavy bug splatters and marks to a minimum between washes.
7. Tire/Rubber Cleaner
Nothing makes a car look sharper than freshly scrubbed tires. Thanks to modern technology and chemistry, you no longer have to spend time scrubbing tires to make them look incredible. A simple spray-on/rinse off rubber cleaner will take are of your tires without scrubbing. If you want to put some more work into the tires, we recommend tire balm and protectant.
8. Wheel Cleaner
If the standard wash doesn't make your wheels sparkle, try some metal polish. You won't have to use this product every time if you use a spray wax after you're finished. The spray wax will keep your polish gleaming through several wash cycles.
9. Air Freshener
Before you skip this section, make sure you read the reviews on this New Car Smell Air Freshener. There's nothing fruity or perfume-like about this air freshener! Take it from one of our customers:
"The scent lasts for at least two or three weeks. If I close my eyes it really does feel like I am in a brand new car. Great product for a great value! Keeps the car fresh much longer than other products I have tried."
10. Sealant
The key to any detail job is longevity. If you're putting the time and effort into cleaning your car, you want it to last. Our touchless sealant gives you the perfect "after detail" shine without all of the elbow grease.
Once you've invested in the right products, you'll save hundreds of dollars in car detailing fees throughout the year. Not only will your car look incredible, but you'll be able to put that money to use in other places, like dining out, weekend getaways, or home improvement projects that are definitely not in a DIY category.