How to Remove Scratches from Car Paint
It happens at least once to every car owner. A slight nick on your bumper when attempting a tight park. An accidental scrape against your door while trying to open it with full hands. Scratches and scuffs in your car's paint aren't pretty. But it's very unlikely that paint will remain pristine over the entire life of the car.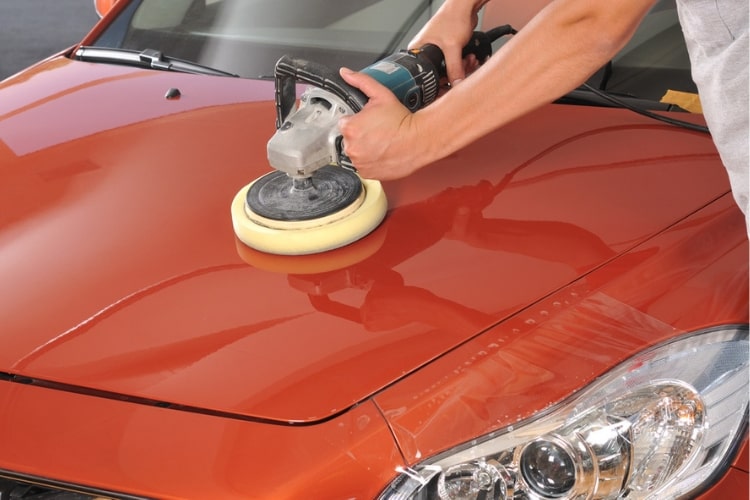 So what should you do about it? Your instinct might be to take your car to the shop for a quick fix. And that's what you should do – if a scratch is deep enough that you can feel it with the tip of your fingernail. In that case, only a professional can restore your car's supreme finish. Your next move is to go to your trusted body shop and ask them to supply rates for a scuff restore job.
But what if the scratch isn't that deep? Body shops can charge up to $150 to $300 to remove a minor scratch in your car's paint. Luckily, you don't have to pay nearly that much for a touch-up that you can easily do yourself for less than $75. Try this method instead:
What you'll need:
How to do it:
Wash and dry your car to remove any surface contaminants.
For best results, use the TriNova Clay Bar Kit to eliminate any brake dust or metal particles embedded in your car's clear coat (the layer of clear paint applied on top of a colored base coat). If left in place, these particles can make scratches and swirls more difficult to remove.
Shake the bottle of TriNova Scratch and Swirl Remover
Apply three dime-sized drops of the scratch remover to the applicator that came with the bottle, or to the pad of your orbital polisher (if using).
Apply the scratch remover to the scratched surface of your car's paint using a pattern of overlapping circles. As you work the product into the surface, the scratch will diminish.
Continue step 5 until the scratch remover has disappeared.
Wipe the area clean with a 303 Ultra Plush Microfiber Towel.
Apply 303 Touchless Sealant or Speed Detailer to the entire surface of your car.
Making minor repairs to your car by yourself can feel like a big challenge, especially if it's your first car. You may feel compelled to go to the experts for everything, just to be absolutely certain that your vehicle is getting the best care. But going to the experts can become expensive over time – and it's not always necessary when there are so many do-it-yourself products and tips at the ready. The best way to save money on auto maintenance is to figure out what you can do on your own and, when the need arises, do it! Just like driving, practice makes perfect.
One final note: If you're the proud owner of a collector or vintage car, and the only person you trust to keep it in perfect condition is yourself – and who can blame you? – you have a little more work to do than this. Check out our guide to buffing out paint scratches on collector and vintage cars for the full list of supplies and instructions.