How to Protect and Clean Your Patio Furniture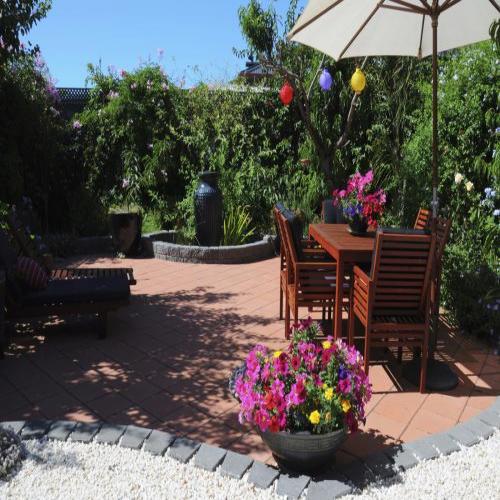 When cleaning and preparing your patio furniture, it's important to always use the correct tools. You'll want to select products that can both clean and protect your outdoor furniture against harmful environmental factors, such as;
Soil
Water
Mold
Wear & Tear
Bird droppings
Sun exposure
In addition, you'll want to use products that are versatile enough to be used on a wide range of indoor items too, like your living room sofa. Follow these easy steps and you should have no problem getting your patio and outdoor furniture ready to go!
CLEAN ALL OF YOUR PATIO FURNITURE
Start by vacuuming or brushing off any loose debris from your furniture. Remove stubborn stains from your outdoor furniture quickly and safely with 303® Multi-Surface Cleaner. 303 Multi-Surface Cleaner is suitable for use on many materials including;
Plastic patio furniture
Resin outdoor furniture
Metal chair frames & umbrella stands
Wicker patio sets
Powder coated frames
Simply spray the cleaning solution on each surface.
Use a soft-bristle brush to agitate the surface.
Then just rinse, and repeat if necessary to remove any really stubborn stains.
303® Multi-Surface Cleaner is safe for all water-safe materials and will make your outdoor furniture shine like new.
Once you have properly cleaned your patio furniture and let it dry, you will want to protect it from the elements. Applying a product like 303® Aerospace Protectant to hard surfaces will help repel dirt, stains, and make future cleaning much easier!
Place a drop cloth under the item to be treated to catch any overspray.
Out of direct sun, spray surface with 303 Aerospace Protectant
WIPE COMPLETELY DRY. If streaking occurs, too much product has been used. (Use a wet towel to remove excess, IMMEDIATELY WIPE COMPLETELY DRY.)
Note: this product does not air dry. Extra buffing with a dry cloth INCREASES bonding, repellency & longevity.
Apply every 3-5 weeks for maximum UV protection.
Originally designed for aviation use, this quality water-based protectant will provide a beautiful finish on a huge variety of everyday items, including outdoor furniture, patio sets, umbrellas, and backyard equipment. 303 Aerospace Protectant contains no alcohol, petroleum distillates or harmful silicone oils, which can dry out surfaces or leave them feeling greasy. It also prevents discoloration and cracking while drying to a clear matte finish.
PROTECT YOUR OUTDOOR FABRIC SURFACES
Outdoor fabric surfaces are the most delicate and vulnerable elements of your patio furniture. If you want to protect them from water, mildew, mold and other stains, you can apply 303® Fabric Guard. This product is specially designed to keep fabrics fresh, soft and breathable, while also providing a powerful water-repellant coating. It also helps to prevent stains, keeping fabrics crisp and clean.
Follow these steps to protect your mesh, acrylic & Sunbrella fabrics, polyester, and canvas.
Find a well-ventilated area
Just spray 303 Fabric Guard over the material until it is evenly wet
Leave the material to dry for 6 – 12 hours.
If you properly clean and protect your furniture throughout the year, you can be sure that it will look great and last longer!