Taking Care of Your Vehicle's Carpeting & Upholstery
Automotive carpeting and upholstery come under assault every summer. There's a price to be paid for drive-thru convenience on cross-country adventures. Occupants spill all manner of drinks, from coffee and soda to frappes and shakes. Fries drop between the seat and console.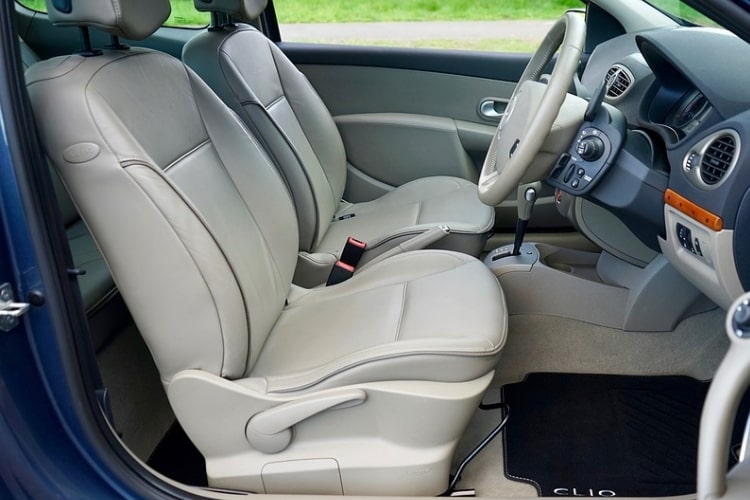 Young athletes pile into SUVs with their muddy cleats son. There are plants to take home from the garden shop. There may even be an occasional food fight in the back seat.
Tough Spots & Stains
Even when you blot up every spill, residue often remains. Use 303 Spot Cleaner to tackle tough stains on your carpeting, upholstery and other water-safe surfaces. A proprietary blend of special compounds lifts and suspends dirt, grease and oil. It is simple to wipe or rinse the remnants away.
Focus on specific spots, or use it as a general fabric cleaner. Spray until damp. Rub or blot the area with a clean damp cloth. Use repeat applications as necessary. Enjoy a residue-free result. For the best results, clean surfaces right away.
For more challenging carpet stains, use a brush with stiff nylon bristles. Brush the carpet in a circular motion to bring dirt and grime to the surface. Rub the area with a clean cloth until dry. Vacuum the carpet to remove any remaining particles.
Fabric & Carpet Care
303 Stain Guard for Auto Interiors is specifically formulated to address your carpet and upholstery needs. It's easier to use "on the run" because it is non-flammable. There are no harmful fumes. This is the 303 product you'll want to use on fabric seats, carpets and floor mats.
It takes on dirt, mud, coffee, greasy food, pet stains and much more. It repels liquids and prevents stains.
Use a criss-cross pattern to spray clean surfaces until they are wet. Use the product only when the temperature is at least 55 degrees F. Avoid getting it on plastics, vinyl, rubber, fiberglass and finished leather. Wipe up any overspray right away. Cure for 12-24 hours depending on temperature and humidity.
Once you've applied 303 Stain Guard for Auto Interiors, the next round of spills and stains will be that much easier to deal with.
Leather Care
Have you seen cracked leather in older vehicles? Needless to say, it's not a good look. Not during a daily commute and not at trade-in time. Over time, wear and tear, UV light and low humidity deplete the natural oils that maintain the pliability of leather. Save your leather interior from this fate. Periodically clean and condition your leather with 303 Automotive Leather 3-in-1 Complete Care. Clean up dirt and grime with ease. UV blockers prevent fading and cracking. Treated surfaces repel stains, dust and lint.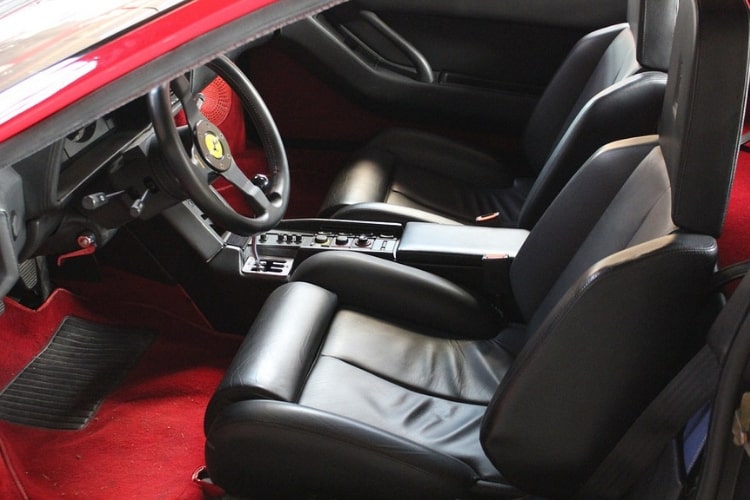 Spray it on and wipe dry with a 303 Ultra-Plush Microfiber Towel. Work the product into the surface to deal with difficult staining and soiling. Use repeat applications when necessary. Also apply it to finished leather furniture, footwear, luggage and handbags. Get more value from every bottle.
Bring your 303 interior car care products along on your next road trip. Take care of spills or stains even when you're on the run. Let the memory of these challenges quickly recede in the rear-view mirror!