House Cleaning Checklist for Spring Cleaning
The weather is getting nicer, and that must mean spring is here! But with that warmer weather comes an annual task that can be overwhelming: spring cleaning. If you're in the mood to get your house spick-and-span but you're not sure where to start, our house cleaning checklist will give you some ideas on what to clean in the main areas of your home. So take a look at our list before you start spring cleaning this year.
Kitchen
The kitchen is usually considered the most important room of the house, so why not start your spring cleaning there? Some of the tasks you'll take on are chores you probably do every day anyway. For example, you likely already wipe down the countertops a few times a day. If you don't already have a great cleaner for this, TriNova Daily Granite Cleaner works well on most materials, including granite, marble, laminate, quartz, travertine, and slate.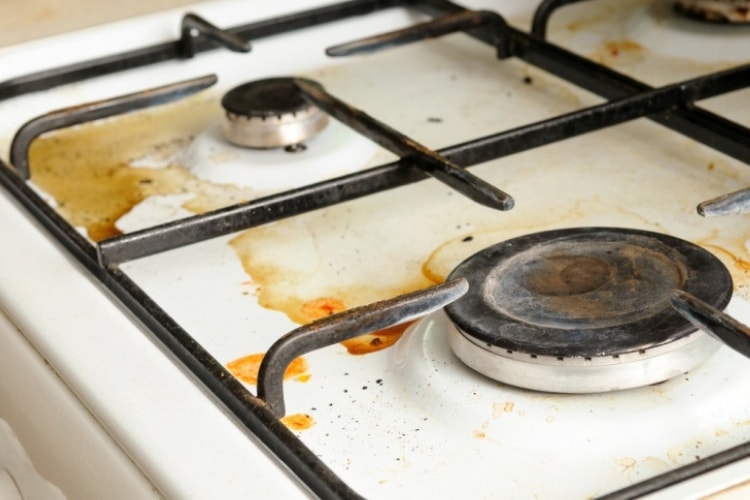 But when you're doing some spring cleaning, you're going to want to get around to other tasks you don't normally do. Some of the chores that might not already be on your house cleaning checklist for the kitchen include the following:
Wipe down cabinets
Wipe down appliance faces
Disinfect the trash can
Soak any stove drip pans or knobs in warm water and soap
Deep clean the sink
Sweep and mop the floors
Clean the inside of the fridge
Clean the inside of the microwave
Spring cleaning tip: Cut down on the time it takes to clean the microwave with a simple trick. Just fill a mug with water and heat it in the microwave for about three minutes. The steam from the hot water will soften any food that's crusted on the walls of the microwave, so you can wipe it off in seconds!
Bathrooms
Whether we're talking about just one bathroom or a bunch, no one likes cleaning this part of the house! But it's important to add it to your spring house cleaning checklist so it doesn't get too out of hand the rest of the year. Here are the areas to focus on for spring cleaning:
Remove and wash any rugs and trashcans on the floor
Sweep and mop the floor
Use grout cleaner on any tiled surfaces, including the shower
Wipe down soap dispensers, lotion dispensers, etc.
Clean the mirror and sink fixtures
Scrub the toilet
Wipe down countertops, sink, and door handles
Spring cleaning tip: If you have a glass shower door, make cleanup easy by wiping down the door with a squeegee after every shower. This will quickly wipe away water, soap, and residue. If you have hard water that leaves stains behind on the shower door, use TriNova Shower Door Cleaner as you tidy up the bathroom.
Living Areas
The rest of the house—including the family room, living room, entryways, and bedrooms—also needs some TLC in the spring. For these areas, the main focus is typically getting rid of dust and dirt, cleaning the floors, keeping furniture looking nice, and putting away items that don't belong in these rooms. So your house cleaning checklist for the living areas of your home should include the following:
Pick up toys, clothes, books, papers, or anything else that shouldn't be on the floor
Check shelves and tables for other items that don't belong in the room
Dust ceiling fans
Clean baseboards
Clean lights and replace bulbs as needed
Polish wooden furniture, such as shelves and coffee tables
Clean windows and windowsills
Wipe down walls to remove fingerprints, scuffs, and dirt
Dust the edges of pictures, mirrors, and other wall décor
Dust fake plants
Vacuum and/or mop floors
Vacuum and wipe down furniture
Rub leather furniture with leather conditioner
Sanitize door knobs, light switches, and remotes
Spring cleaning tip: Dust the house from top to bottom. This means using a microfiber towel to dust your ceiling fans, bookshelves, tables, and other furniture. Though the microfiber will mostly trap the dust, some crumbs and other debris will end up on the floor, so be sure to clean the floor last. When you do, use TriNova Hardwood Floor Cleaner for any hardwood floors in your house for easy cleanup.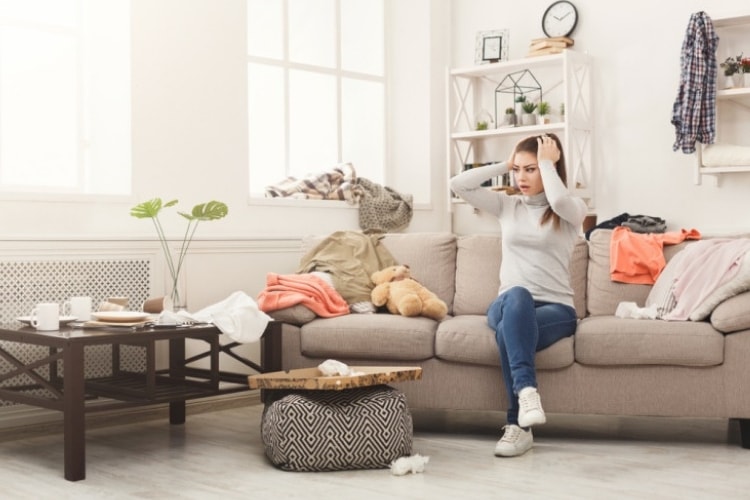 Hopefully this house cleaning checklist will help you with your spring cleaning this year! And once the weather starts to cool down again, be sure to check out our Fall Cleaning Tips for the Home.