Conquer Those Upholstery and Carpet Stains with Ease
Think about it. Do you spend more time in your family room recliner or seated in your vehicle? The truth is, we're in our cars, trucks and SUVs many hours every week.
Given all that use, it's pretty impressive how most vehicle interiors hold up through years of soiling and staining. However, we often tolerate conditions in our vehicle that we'd never accept around that recliner.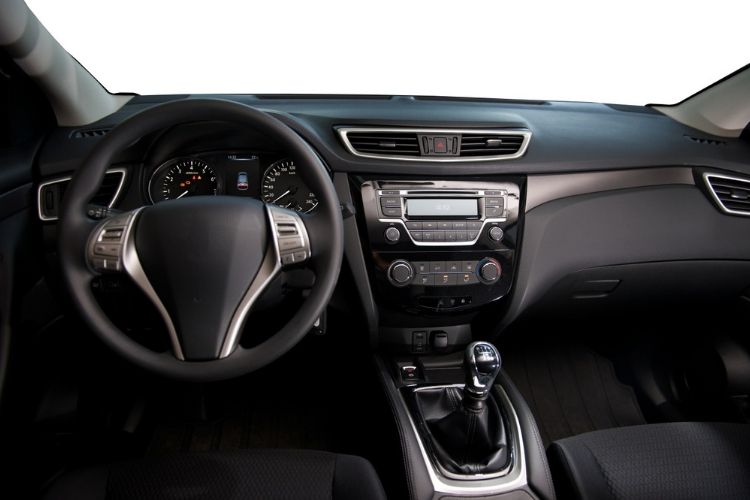 At first glance, keeping a car interior clean seems like a daunting task. However, it does not need to be a chore. Armed with the right products, you can attack the things that detract from your full enjoyment of your car, truck or SUV. Plus, a clean interior will wear better, preserving the value of your investment.
Let's look at some products formulated to address common challenges.
Cleaning Carpeting and Cloth Upholstery
Your vehicle's carpet and cloth upholstery endure constant assaults by the elements. There's everything from road salt to oily residues, and from greasy food to spilled drinks.
303 Spot Cleaner is formulated to tackle the tough soiling and staining that is so common in vehicle interiors. You can use it on all water-safe surfaces, including carpeting, mats and upholstery. Simply spray it on and rinse it off. For tough stains, work the product into the surface, and use repeat applications if necessary. 303 Spot Cleaner is also effective for use as a general cleaner on carpet and upholstery.
For general cleaning of all water-safe surfaces, use 303 Multi-Surface Cleaner. It'll work on fabrics as well as vinyl, rubber, plastic and metal surfaces.
Protecting Carpeting and Cloth Upholstery
Once you've put the effort into cleaning your vehicle's carpeting, mats and cloth upholstery, you'll want to keep that look and feel. To do this, use 303 Stain Guard for Auto Interiors. You'll find that fabrics and carpeting actually repel liquids while preventing stains.
The effective formulation helps prevent future staining caused by:
Dirt and mud
Food and drink
Pets
Unlike certain competing products, 303 Stain Guard is non-flammable. It does not release harmful fumes. Note that the product is strictly a stain preventer. It is not a waterproofing product.
Directions:
Use only when the temperature is at least 55 degrees F.
Open all windows and doors
Use an overlapping criss-cross spray pattern to wet the surface, but don't oversaturate
Let the surface dry and cure for 12-24 hours
Protect from overspray onto leather, vinyl, rubber and fiberglass surfaces. Wipe up overspray without delay
When spills do occur, immediately blot up the liquid. After 30-45 days, pour a little water on the surface to test repellency.
Cleaning and Protecting Leather and Vinyl
If your car upholstery features leather or vinyl, use 303® Automotive Leather 3-in-1 Complete Care. This product does a number of things.
Cleans up dirt and grime
Conditions the material
Repels stains, dust and lint
Protect against UV rays causing fading and cracking
303 Automotive Leather 3-in-1 Complete Care is so simple to use. Simply spray it on and wipe it off! For ideal results, apply every 30-45 days. Use it on your leather furniture, luggage, handbags and shoes as well. Unlike some interior car care products, it will not feel or look greasy. Instead, it leaves a dry, matte surface.
Before you apply it throughout your vehicle's interior, test it for colorfastness. Apply to a small, out-of-the-way area. Do not use the product if you see any color change.
After you spray it on your leather or vinyl surfaces, use a microfiber towel or similar applicator to wipe the surface dry. For more soiled surfaces, work it into the surface first. Use repeat applications if necessary. Clean up any excess product with a wet towel.
Every journey is more pleasurable in a clean vehicle. It doesn't matter whether you're running errands or embarking on a memorable road trip. Imagine how good you'll feel when your vehicle's interior is clean, fragrant and inviting.