Boating Season is on Its Way!
The abundant joys and sublime pleasures of the boating season await! There's the hypnotic sound of waves gently caressing the hull. In the evening, calming waters reflect the light from multi-hued sunsets.
To get the most out of the boating season, ensure that your boat's interior is clean and that it stays that way. It's difficult to enjoy watersports or socializing out on the water if you do it in the presence of dirt, grime or mildew.
Maintaining a Clean Boat
Many boaters face a double-barreled challenge of high humidity and infrequent use. Exposure to moisture and humidity is never-ending, yet boat use is often inconsistent. When the opportunity to enjoy your investment finally presents itself, you don't want your family or guests distracted by unsavory contaminants.
Follow these steps to clean the vinyl surfaces in your boat:
Start with a cool water rinse
Wash with water and a detergent-free soap
Rinse with clean water
Allow the surface to thoroughly dry
A soft cloth or sponge will work most of the time. For stubborn dirt and grime, go with a brush with soft bristles. Use a high-quality multi-surface cleaner as needed. To protect your investment, stay away from problem compounds. Avoid petroleum distillates, abrasives, alcohol and harsh detergents.
303 Marine Products
Use 303's line of marine products to clean and protect your ski boat, fishing boat, sailboat, pontoon boat or other watercraft. Protect your water-worthy investment with premium products you can count on.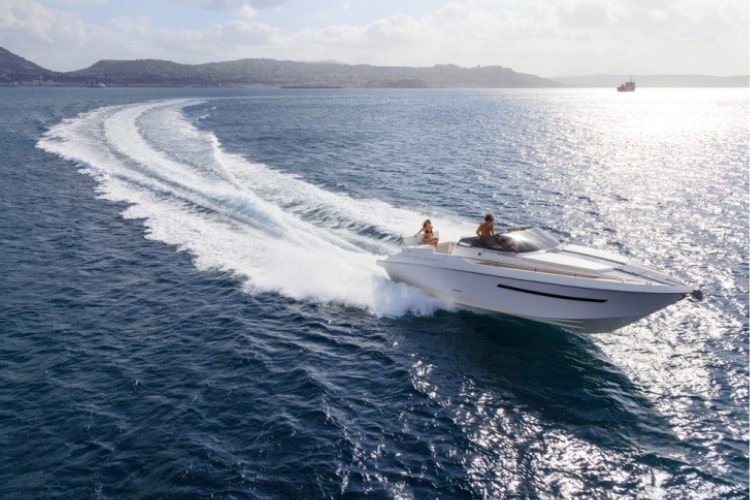 303 Multi-Surface Cleaner
The adverse effects of the sea and sand are undeniable. Yes, you want great boat care products, but you don't want to lug around endless bottles of specialty cleaners. 303 Multi-Surface Cleaner for marine use tackles stains on common surfaces. These include vinyl, upholstery and plastic windows.
Don't let oily residues and other difficult stains detract from your boating experience.
303 Marine Fabric Guard
Every boat has surfaces that are vulnerable to common contaminants. Some examples include water-based stains, oil-based stains, bug residue and coastal salt. First, clean boat surfaces with 303 Multi-Surface Cleaner. Then, protect boat covers, Dacron sails, awnings, seats and cushions with 303 Marine Fabric Guard. You can use it on carpets and area rugs too.
303 Mold & Mildew Cleaner + Blocker
303 Mold & Mildew Cleaner + Blocker is a versatile 2-in-1 product. First, it removes stubborn mold and mildew stains. Second, it prevents future problems with mold and mildew. Use it on water-safe surfaces, including vinyl, painted surfaces, plastic and even fabric. Unlike certain competing products, this premium 303 product does not contain bleach. It does not generate strong odors either.
303 Marine Aerospace Protectant
303 Marine Aerospace Protectant is an extremely versatile product. The word "marine" points to boating use. The word "aerospace" conveys how tough and heat-resistant this protectant is. Use this multi-surface protectant to protect everything from the hull to the seats, and from the sails to the plastic windows.
Out on the water, the sun's ultraviolet rays are particularly intense. 303 Marine Aerospace Protectant is a UV-resistant formulation. It protects against checking, surface weathering and fiber bloom.
It delivers vital protection without petroleum distillates, petrochemicals or silicone oils. Get more value from every bottle by using it on outdoor apparel and gear as well.
About Gold Eagle
Since 1980, the reputation of our 303 marine products has grown among boating enthusiasts everywhere. Gold Eagle also manufactures premium 303 products for car, backyard and outdoor enthusiasts. At Gold Eagle, we keep your possessions looking better, longer!