What High Gas Prices Mean For Boaters
When it's a sunny Saturday in the middle of summer, and every boat slip in the marina is occupied, it typically means one thing – high gas prices.
Boaters live to take their toys out for an afternoon pleasure cruise or a well-planned day trip. But when fuel prices are so expensive that it hurts to even think about leaving the dock, boat owners are left with two options – compromising or staying put.
The first choice is appealing because it offers the chance to get a taste of the boating life but on a smaller scale. Make it two hours instead of spending an entire day on the lake. Rather than sticking to the same number of trips, axing a couple from the calendar in a high-price gas season will preserve the bottom line. In either scenario, boaters still get to enjoy their time on open water while remaining within their typical fuel budget.
Going the compromising route isn't easy, though. Not when the weather is perfect, the water looks inviting, and the boat is calling your name. When these three elements come together and you're on the lake, it's difficult to cut that trip short just to save money on fuel.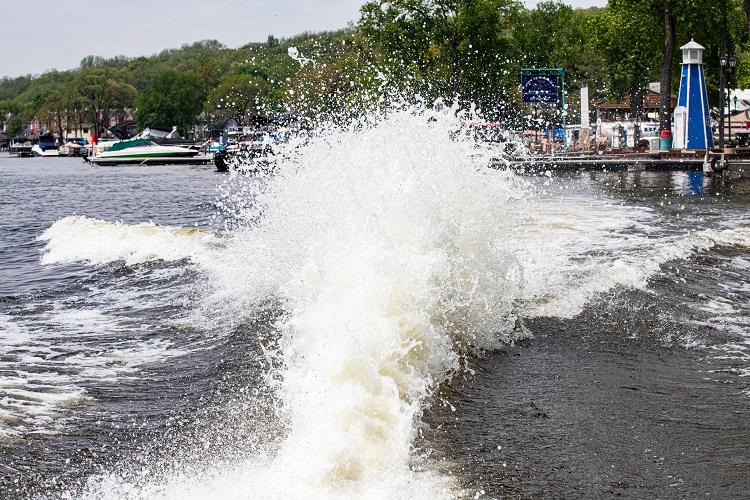 The reality is that most boaters will elect to keep their toys parked for the duration of the season. In this scenario, boats need to be properly maintained so they can be fully enjoyed the way they are intended once prices inevitably come back down.
So how do you handle a boat that isn't cruising any time soon?
Ultimately, it comes down to taking care of the fuel that's already sitting in the tank. We're not suggesting you sit next to your boat with a bat in hand to scare off thieves who might siphon your supply. Although gas prices can get so high that it's not unrealistic to think people would do that, using a specialized marine fuel additive is a way more practical approach.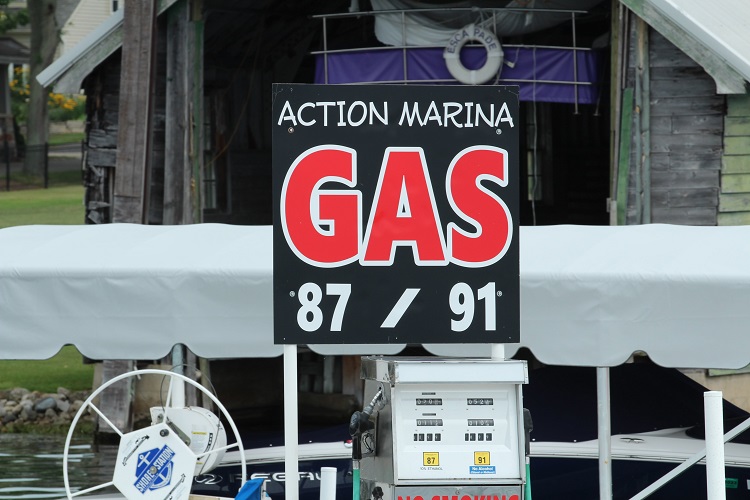 Gasoline doesn't remain fresh for very long. In fact, fuel starts going bad if you don't use it within 30 days. The chemical properties change over time, which can lead to corrosion in the tank and starting problems for the engine. These issues are often overlooked and won't be realized until you try starting your boat again.
The solution?
A marine-specific additive is formulated with water-removal properties and fuel-system cleaners to prevent both of these problems. All a boater has to do is pour the additive directly into the tank and let it "do its thing." Using an additive like this is the only way to ensure peace of mind once gas prices drop, and taking your toys out becomes a realistic option.
So, if you are one of the many boaters feeling the pain at the pump, take advantage of marine-based fuel additives. It's a simple solution that will protect your boat as long as it sits in the harbor. Between us, we hope that isn't too long because we are itching for a summer filled with clear skies, open water, and a deck full of good company.