Understanding the Differences Between Countertop Surfaces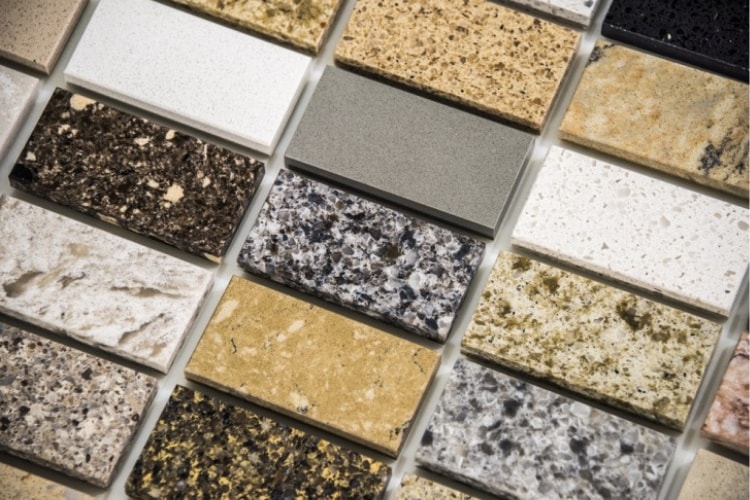 Shopping for brand-new kitchen countertops can feel like an overwhelming experience. This is especially true if you've never done anything like this before because, let's face it – How often does a person shop for countertops if you aren't a licensed contractor?
Two of the most important things to consider are establishing a budget and what will look best in your home. Furthermore, you will likely be conferring with your partner on the decision, and having different tastes opens up a whole other can of worms.
Unfortunately, we can't help you see eye-to-eye when it comes to personal preferences. What we can do is walk you through the differences between five of the most popular premium stone countertops.
Read on to learn the major benefits and drawbacks of granite, marble, soapstone, limestone, and quartzite. Once we're done, we'll also show you how easy it is to care for each one. If anything, whoever has to compromise their number one preference will know the new kitchen countertop is going to be a breeze to clean.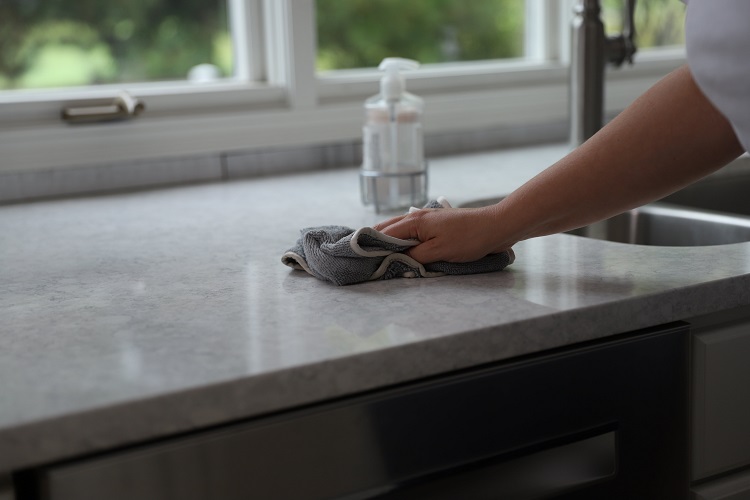 Granite
Granite is one of the most popular countertop surfaces for a good reason. The natural stone is highly heat resistant, unaffected by harsh chemicals, and difficult to scratch. Moreover, granite countertops are available in many colors and styles, so you have options to find a match for your kitchen. The natural stone surface is more available than ever, so you shouldn't run into issues finding granite countertops in-store or online. Family Handyman reports that you can expect to pay anywhere between $75 to $125 per square foot to get it installed.
Marble
The allure of marble countertops is similar to what you will find in granite, but it's not as hard, rugged, or durable. Nonetheless, marble is resistant to heat, so you can set a hot pan down without having to worry. The material also naturally reflects light for a shiny, elegant look that elevates any kitchen. However, marble is less scratch-resistant and affected by harsh chemicals, making it more delicate than granite. You will save on cost if you elect to go with marble because HomeAdvisor claims an average price of $40 to $100 per square foot.
Soapstone
Similar to marble, soapstone is also softer to the touch when compared with granite. The spongier texture makes it less resistant to heat and more prone to scratches. However, the material still looks great and comes with the added trade-off of a lower price tag. Angi documents that soapstone costs anywhere between $70 to $120 per square foot. The price you save on the material can be well worth it if you take proper care of it.
Limestone
Limestone countertops come in a variety of different color options ranging from dark grey to light gold. Regardless of the hue you choose, the material is considered the most beautiful compared to the rest of this list. Nonetheless, it would be best to clean up after spills quickly since the stone is more susceptible to stains. Prices for limestone countertops vary greatly depending upon how difficult it is to cut around your things like your faucet and garbage disposal. Marble.com says that the minimum amount you can expect to pay is $70 per square foot, but this can jump to as high as $200.
Quartzite
Quartzite is another genuine natural stone surface that doesn't scratch easily, nor will it be impacted by high temperatures or harsh chemicals. Its high level of durability makes it an excellent option if you want your kitchen countertops to last you for a long time. At an average price of $125 per square foot, however, it's also the most expensive option on this list. You will still get a lot of color and styling options and added peace of mind knowing you made an investment that will stand the test of time.
---
Making Countertop Care Simple & Straightforward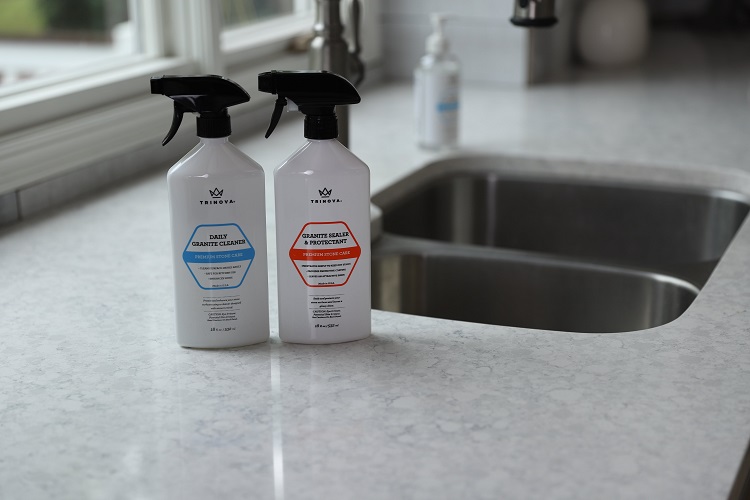 Now that you understand the differences between natural countertop surfaces, there is some good news. Caring for any of the premium stone countertops on the list is easy if you use the right daily cleaner and secure it regularly with a proper sealant.
While there are plenty of differences between natural stone countertops like granite, marble, quartzite, soapstone, and limestone, any of the five will remain in pristine condition when you take proper care of them.
For this reason, keep TriNova's® Daily Granite Cleaner and Granite Sealer ready in your kitchen cupboard. The two products contain no harsh chemicals, and they are all you need to wipe up spills, prevent stains, and keep the countertop looking its absolute best. As an added bonus, both of these products are compatible with any natural stone countertop, not just the five most popular ones we listed in this article.