Top 5 Household Uses for Microfiber Towels
If you're looking for a cloth that can clean just about everything in your home—and car!—go with microfiber. What's so great about this material? First, there are so many tiny nooks and crannies within microfiber cloths that they easily trap dirt and debris within the fibers. That means this towel simply picks up more dirt than other materials, enough that you can skip using chemicals and just use water to clean with your microfiber cloth if you'd like. Plus, microfiber towels are much more absorbent than other materials and can leave you with a streak-free shine no matter what you're cleaning. If you're ready to try out microfiber towels around the house, start with the following five types of surfaces.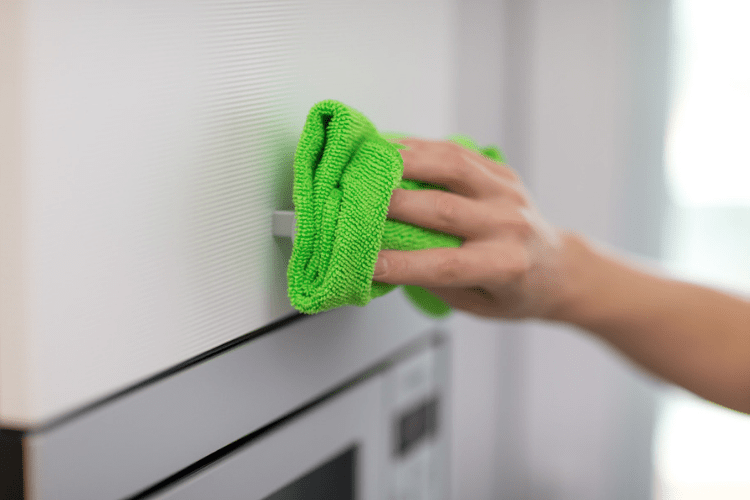 Clean with Microfiber Towels: Stainless Steel Appliances
Stainless steel is popular in kitchens these days because it looks so nice when it's clean. But the downside is that it seems to attract fingerprints very easily. That's why you should keep a microfiber cloth in the kitchen so you can get rid of smudges on your appliances within seconds. Just get a small area of the cloth damp and wipe the surface of your appliances to get rid of grease and grime. Then rub a dry microfiber cloth on the surface to polish it, resulting in a clean, gleaming surface within seconds! The best part about microfiber is that it doesn't scratch surfaces, which means your stainless steel can continue to look flawless after you clean it.
Clean with Microfiber Towels: Dusting Around the House
Another great use for microfiber towels is dusting. After all, the fibers grab on to every speck of dust immediately. Most dusty surfaces only require you to rub a dry cloth over them to get them looking clean. But if the dust is really thick, using a damp microfiber cloth can make the job easier on you. The best part is that this material traps the dust, rather than sending it into the air. Plus, since you're not using any dust-attracting chemicals, you can dust less often now that you're using microfiber towels!
Clean with Microfiber Towels: Windows and Mirrors
If you have any glass surfaces around the house, microfiber is the perfect material for getting them clean. So whether you're trying to get mirrors or windows to shine, just wipe them with a damp microfiber cloth to get rid of smudges and dirt. Then rub them with a dry microfiber cloth to eliminate any streaks. You don't even have to use glass cleaner with these cloths, saving you time and money when cleaning the house!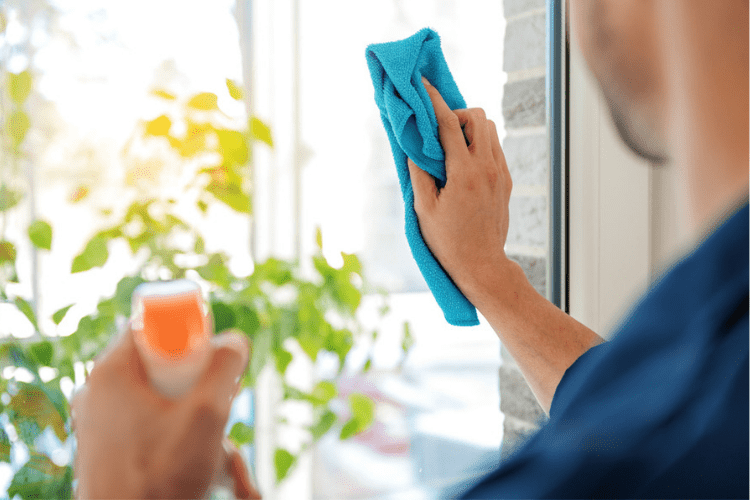 Clean with Microfiber Towels: Kitchen Cabinets and Counters
You can get your kitchen sparkling clean when you wipe most of the surfaces down with microfiber towels. For example, you can dust your cabinets and drawers with a damp towel. And no matter what material your countertops are made of, microfiber can get them clean. Whether you buy a kitchen cleaner from the store or make your own at home, just spray it on the surface and then wipe with a damp microfiber towel to get countertops that look and feel clean.
Clean with Microfiber Towels: Washing Your Car
When it's time to hand wash your car, grab a pack of microfiber towels to get the job done. This material is good for cleaning nearly every part of your car. For example, you can wash the dirt away from the exterior by soaking a microfiber towel in car wash soap and water, and then you can rinse using a clean, damp towel. Finally, you can use this type of towel to dry the outside of the car and wipe down the windows. You can even use it to clean the interior of the car! Basically, if you like a clean car, you should keep a lot of microfiber towels on hand.
Ready to try out microfiber towels around your house? Start with a 3-pack when you buy 303 Ultra Plush Microfiber Towels. And let us know if you come up with more ways to use these towels for your home and car!