Your Springtime Small Engine Savior: STA-BIL Start Your Engines
When the sun shines a little brighter, birds sing a little louder, and the trees bloom a little brighter, the time for spring has officially begun. Although the end to the dreary winter can fill the air with happiness, there is still a lot of work to do, especially taking all of the stored tools and toys out of their winter hibernation. Motorized equipment that needs attention can range from lawn mowers and leaf blowers, all the way up to boats, cars, and motorhomes.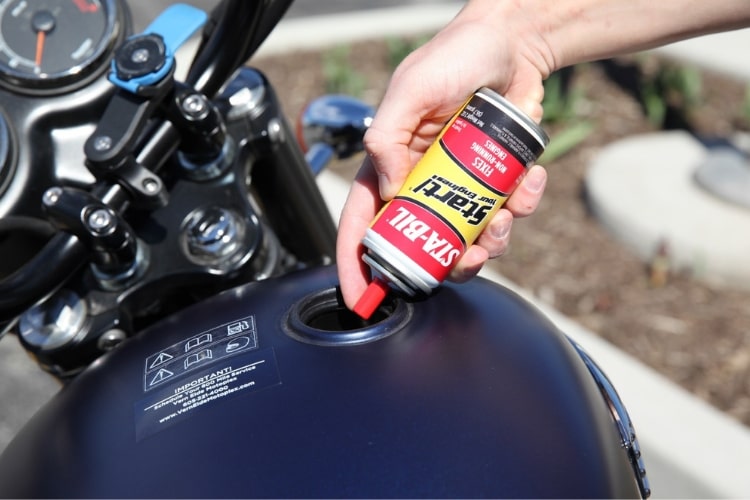 Old gas and prolonged cold temperatures can really take its toll on the inner workings of your engine, no matter the size, stroke, or intake. My best friend during this time of year that helps me sort out the issues is STA-BIL Start Your Engines! Fuel System Revitalizer. This amazing aerosol product is designed to help ensure easy starting and running of both 2 and 4 cycle motors. Sometimes it's a pain to start motors that have been sitting dormant for some time. And even still once they're running, it's common for these engines to have minor issues like rough idling, backfiring and also stalling.
The first step to getting all of the toys and tools ready for the warmer months is the initial post winter startup. Often, the first fire upon a motor that has been sitting for some time can be a frustrating occasion, to say the least. It is in this moment that STA-BIL's Start Your Engines shines. After going through the carburetors/injectors with a careful dose of carb cleaner to ensure clean intakes, you can then follow the directions listed on STA-BIL Start Your Engine's bottle by turning the can upside down and pushing from the side of the valve as the aerosol dispenses from the tip. Ensure there is at least one gallon of fuel in the tank before dispensing into the gas tank.
It's impressive how easy starting all of your engines can be on the initial fire up after using STA-BIL Start Your Engines. Make it a part of your yearly checklist with lawn mowers and other gas-powered equipment.