RV Maintenance Musts
Getting ready for a new cross-country adventure or a trip to nearby campgrounds is always fun and exciting. But an RV that decides to stop running properly, or worse yet, breaks down completely, is certainly not fun at all. That's why its important to perform regular RV maintenance in order to ensure that your RV stays fully functional and protected throughout the year.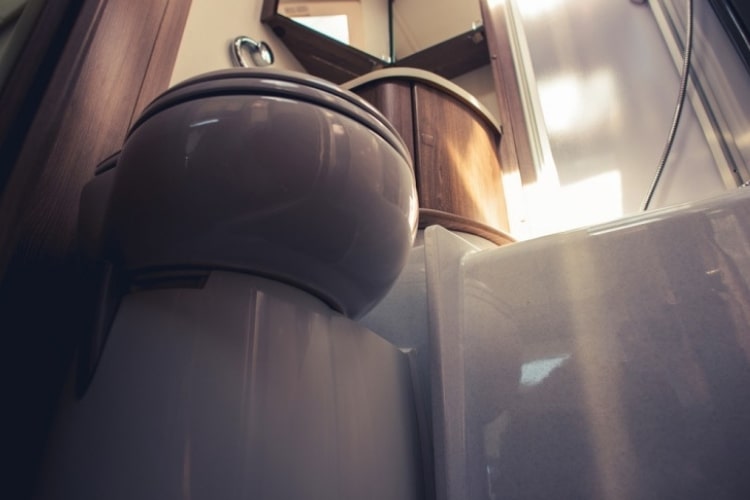 Consider this list of RV maintenance musts and follow these handy tips for good RV maintenance, and you'll be on your way to another wonderful road trip in no time.
1. Inspect the Roof & Check for Leaks
Making sure that your roof isn't leaking is a definite RV maintenance must. There is a wide assortment of vents, seams, and other areas on an RV where leaks can occur. Check around the air conditioner unit, edges of the roof, and any skylights, as well as any outer framework if applicable. An unchecked water leak can wreak havoc on an RV. Use a product such as No Leak to condition rubber seals to prevent leaks.
RV Tip: It would be good to have this packed as one of your travel essentials in case of emergencies.
If you have a rubber roof, you also need to clean and protect it. An RV rubber roof should be cleaned about four times a year with an RV roof treatment product that is EPDM safe.
2. Check the RV Batteries
Keeping your RV battery fully charged as much as possible ensures you won't suddenly have a dead battery in the middle of your trip. Test your battery at least once a year–RV batteries tend to last about 3-5 years depending on how often you utilize your RV and the type of battery.
3. Check the Tires
Make sure the tire pressure is good and that all the lug nuts are securely fastened is very important. If you travel often in your RV, lug nuts can become loose, so be sure to check to in order to ensure your safety on the road. Additionally, different climates can cause changes in tire pressure, so as you travel cross-country, be sure to check the tire pressure often to ensure they aren't over or under-inflated.
4. Check the Brakes
Another of the most important RV tips is to check the brakes before any travel. The brake pads should still be in good working condition, and the wheel bearings should be properly lubricated.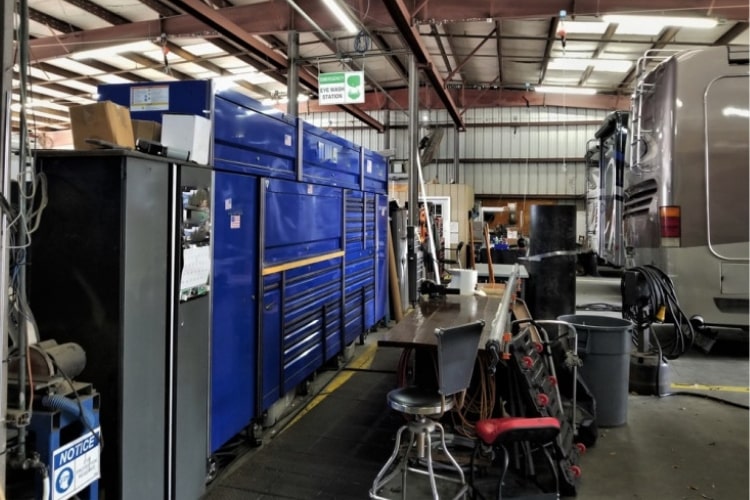 5. Clean the RV
In addition to regular washing of the RV, there are several areas that require attention after each trip, such as the slide outs. This ensures that dirt and debris don't build up. Follow these tips for washing an RV, using good automotive cleaning products.
6. Keep the Awning Maintained
Aside from dirt and debris, mold and mildew can build up on an RV awning if not cleaned regularly. Clean and maintain your RV awning and it will last you through several years of use.
7. Check Your Headlights
Make sure the headlights are working properly and keep them clean, removing dirt and grime with a headlight restoration kit.
8. Change the Oil
If you don't travel often, you may not think you need to change the oil as much based on the mileage you've driven. But oil that has been sitting for a season or longer may not work as well and could cause more wear and tear on the engine.
RV Tip: Change the oil at least once a year, even if you haven't used the RV much or at all.
Based on the type of RV you have, there may be other RV tips or RV maintenance needs you should attend to. Consult the RV manual that came with your model for complete instructions on proper care and maintenance.