Protecting Your Car Doors The Right Way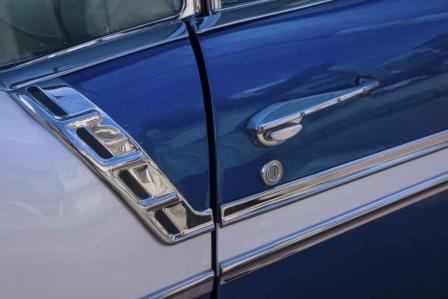 Car doors take a lot of abuse from everything from key scratches and shoe scuffs to minor dings and dents. And for some, a minor imperfection can be a constant source of annoyance. To properly protect your car door surfaces, it is important to use high-quality cleaners and protectants year-round.
Protection is Key
Sprucing up your door's rubber, plastic and vinyl parts can leave them looking brand new. Using a protectant like 303® Aerospace Protectant will help make surfaces resist future smudges and repel dust, dirt, and staining. As an added benefit, the finish will take on anti-static properties.
303 Aerospace Protectant can be applied quickly and easily, requiring only a spray coating and one wipe to maintain the finish. This coating is also completely safe for surfaces such as leather, carbon fibers, gel-coating, and vinyl.
Getting in a Jam is OK!
Cleaning a car's door jambs is a task that is often overlooked. Paying attention to these areas will not only increase the life of your car by slowing rust formation, it will also protect the important information on the decals such as tire pressure and size requirements, vin car code and the paint code.
Use a product like 303 Aerospace Protectant on door jambs to remove dust and light surface contaminants from hard surfaces such as chrome and plastics. It is easy to use—simply spray on a microfiber towel and wipe the surface clean leaving behind a glossy, UV protected surface.
Keep your door jambs clean and protected!