Protect Your Outdoor Gear with 303 Products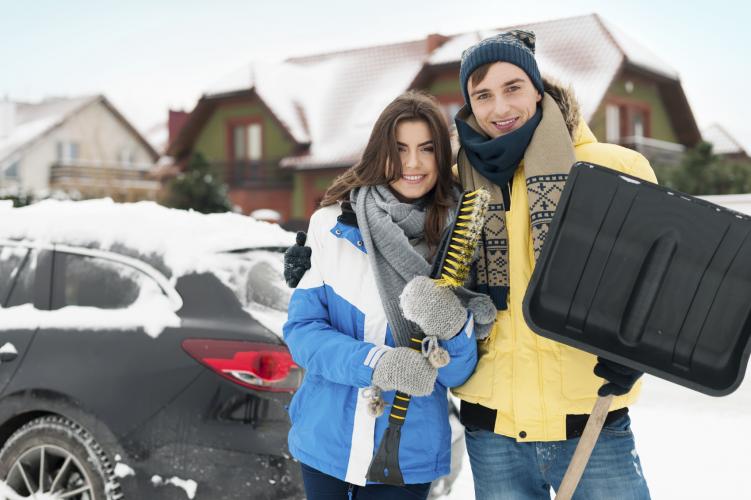 Since 1980, 303® Products have been the gold standard for avid outdoor sports enthusiasts like yourself who want to protect their outdoor gear while keeping the equipment looking good as new. The wide range of 303 Products includes cleaners, protectants, and fabric guards that will exceed your highest expectations. This guide will help you learn how to properly use our 303 Products to clean and protect your favorite winter gear.
Treating Your Snow Shovels
After shoveling the latest snowfall off the walk and driveway, you'll likely notice that the shovel is covered with an unsightly layer of grime and salt. This residue can damage the materials that the shovel is made of, causing it to rust or even crack. Using our 303 Aerospace Protectant will keep your shovel clean and fully functional throughout the season. Make sure your shovel is clean by rinsing it with water and then let it fully dry. Next, lay a tarp over the floor where you'll be working. Spray the shovel's surface with 303 Aerospace Protectant. Wipe off any excess product until dry. Repeat this process every 3 to 4 weeks, as well as avoid storing it in direct sunlight for optimal protection.
Protecting Your Outdoor Sporting Equipment
After a great day out on the slopes, your snowboard, skis or goggles might not be looking so fantastic. The salt and snow residues may cause them to lose their luster and not perform as well on your next run. Our 303 Speed Detailer is a fantastic choice to clean and restore your equipment. To use our 303 Speed Detailer, begin by wiping down the surface of your snowboard, goggles, skis or other equipment so it is dry. Spray the 303 Speed Detailer onto one section of the equipment at a time. Use a clean microfiber cloth or 100 percent cotton towel to spread the product. Use a second clean microfiber cloth to wipe dry the surface of the equipment. This product is safe for fiberglass, paint, plastics, metals, and glass. It protects surfaces against scratches, fading, rust, and penetration of dirt.
Cleaning Salt from Your Winter Sports Apparel and Boots
A day outside in the winter can leave your fabric or suede boots and apparel looking rough. Our 303 Fabric Guard offers a protective coating to guard against salt and other stains. Evenly spray your dry apparel and boots with 303 Fabric Guard, overlapping areas as you spray. For best results apply in 70° weather and in full sunlight. Allow to dry for 12 hours.