How To Get Your Leather Seats Looking Their Best
There's nothing like the look and feel of clean leather seats in your car. But you can't keep them that way with just any cleaning product. You need one that's formulated specifically for leather so your seats are both clean and protected. One of the best options to choose from is 303 Automotive Leather 3-in-1 Complete Care. Take a look at how you can use this product to protect your leather seats and any other leather items you have.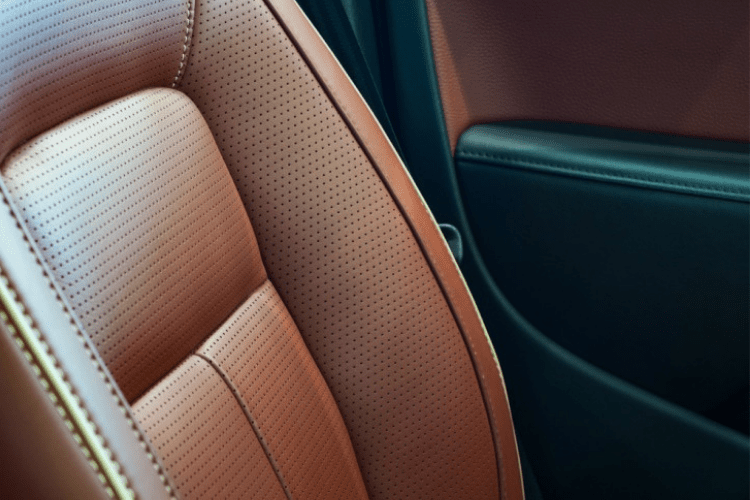 Keeping Your Leather Clean
When you have leather in your car, you want to make sure the surface is free of stains, crumbs, lint, and anything else that could reduce its natural beauty. That's why it's a good idea to wipe down your leather seats with a cleaning product made just for this material. Whether you have spilled food and drinks or simply water spots on your leather seats, you can use 303 Automotive Leather 3-in-1 Complete Care to get the surface looking its best.
And when you use this product on your leather seats, they'll stay clean for longer than usual. This is because this product can repel dust, stains, and any other debris. So if you want a chance to clean your car less frequently without sacrificing cleanliness, you'll love using 303 Automotive Leather 3-in-1 Complete Care.
Conditioning Your Leather
Another reason to use 303 Automotive Leather 3-in-1 Complete Care is because it not only cleans, but also conditions the surface. Conditioning leather can keep it from cracking and fading over time. If you want to keep up the value of your car, this is an important detail to consider.
Plus, 303 Automotive Leather 3-in-1 Complete Care offers UV protection for leather. That's one of the ways it keeps the surface from cracking and fading, since the sun's rays are often to blame for those issues. So if you plan to park your car outside and want to protect your leather seats from the sun, you'll appreciate the conditioning properties of this product.
How to Use Leather Cleaner & Conditioner
One of the best parts of using 303 Automotive Leather 3-in-1 Complete Care is that it's easy to apply. You can just spray it on and wipe it off to start enjoying the benefits of this leather cleaner. But before you get started, spray this cleaner on a hidden area of the leather to make sure the color doesn't come off. This product is safe for all finished leather and vinyl, but it's always wise to check for color fastness just in case.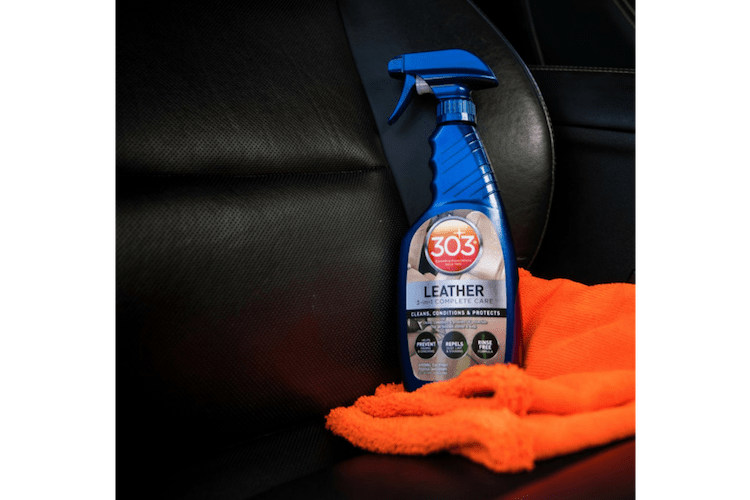 Once you know it's safe to apply this cleaner, you can simply spray it on to the surface and then wipe it off with a microfiber towel. If the leather seats are really dirty, you might need to spend a few minutes rubbing the cleaning product into the material before you wipe it dry. Either way, you should end up with seats that look cleaner than ever and will be protected from fading and cracking in the future!
You should apply this cleaner about once a month to properly maintain the leather in your vehicle. While you're at it, think about using it on any vinyl in your car, as well as leather furniture in your home. Even leather shoes, purses, wallets, and luggage can benefit from some leather cleaner once in a while. And if you need more tips on keeping household leather looking its best, check out: How to Clean Leather Furniture.