Fuel Stabilizer for Cars: Why You Need It and How to Use It
If you have a car that you only rarely drive, or even one you keep in storage for months at a time, you should add fuel stabilizer to the tank in order to keep the gas from going bad. If the fact that gas "goes bad" after a while is a shock to you, it's time to learn about why that is and how a quality fuel stabilizer can prevent this issue. So here's what you need to know if you're planning to store your car and want to keep the gas fresh for a couple of years.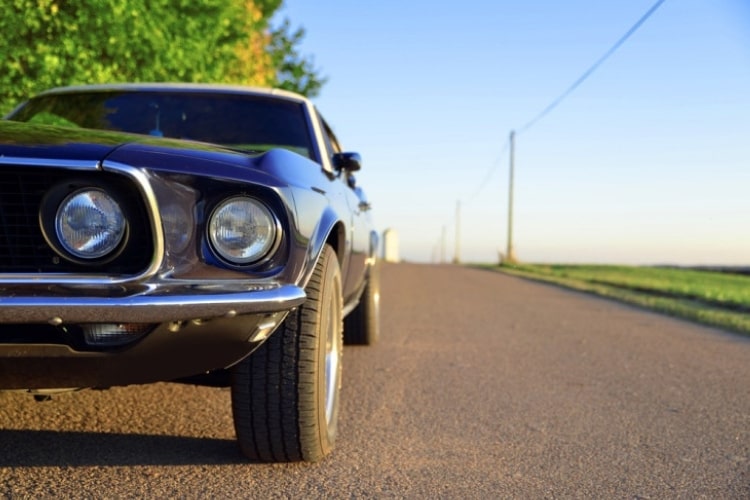 How Does Gas Go Bad Over Time?
If you drive your car regularly and therefore use up the gas within days or weeks of filling up the tank, you can rest assured the fuel stays fresh. But what if you let that fuel sit in the tank without using it for a few months? Well, in that case, it becomes less potent over time, and the formula can even start to break down since it's been exposed to a mix of moisture and oxygen while sitting in the tank. The result is that the gas slowly starts to damage the entire fuel system, gumming up important parts like the carburetor.
When that happens, the engine won't start until you clean out the old fuel. And then of course, you'll have to refill the gas tank with fresh fuel when you're ready to drive the car again. Wouldn't it be nice if you could just store your car with fuel inside the tank, and then have it ready to drive again the minute you want to leave? Luckily, that scenario is possible, but only when you add fuel stabilizer to the car before you store it.
How Fuel Stabilizer Helps
Fuel stabilizer for cars is meant to keep the fuel from deteriorating over time. Basically, when you add fuel stabilizer to the tank, the fuel will stay at full strength and won't gum up the surrounding parts, even if you don't drive the car. This is because the fuel stabilizer stops the oxidation process from happening, which means the chemicals in the gas don't break down over time.
That means when you look at the gas in the tank after long-term car storage, it should look and work about the same as it did when you put it in the tank before storing the car. That's a good thing if you want to be able to drive the car right out of storage, rather than having to clean up the carburetor and refill the tank before you go anywhere.
How to Use Fuel Stabilizers for Cars
If you're getting ready to store your car for winter, or just don't plan on driving it for several months, add a fuel stabilizer to the gas tank before storing the car. That way, it will be that much easier to start your car when you're ready to take it out of storage!
Fuel stabilizer is easy to use. Just make sure there's fresh gas in the tank, and that the tank is about 95 percent full. Then pour the fuel stabilizer in the tank and run the engine for about five minutes to make sure it gets distributed throughout the whole fuel system. The fuel stabilizer you add to your car should keep the fuel fresh for up to 24 months, and it works with both ethanol and non-ethanol fuel types.
If you're ready to buy fuel stabilizer for your car, consider STA-BIL Fuel Stabilizer, as it's the most popular option on the market. In fact, it's America's #1 fuel stabilizer treatment! Once you choose the right fuel stabilizer for your vehicle, check out these Top 5 Tips for Winter Car Storage before you store your car.
The contents of this blog are for informational purposes only and are not intended for diagnosing. Gold Eagle Company does not guarantee - expressed or implied - any specific results and a professional should be consulted on more serious issues.