How to Clean a Boat Interior
Your boat is your baby, and you'll want to keep her as clean as the day you first took her home. Cleaning the outside of your boat is important to ensure everything runs efficiently. Yet keeping the interiors clean, protected and free of rust and mold is just as important. Make sure your boat's interior receives the start treatment to keep everything running in tip-top shape.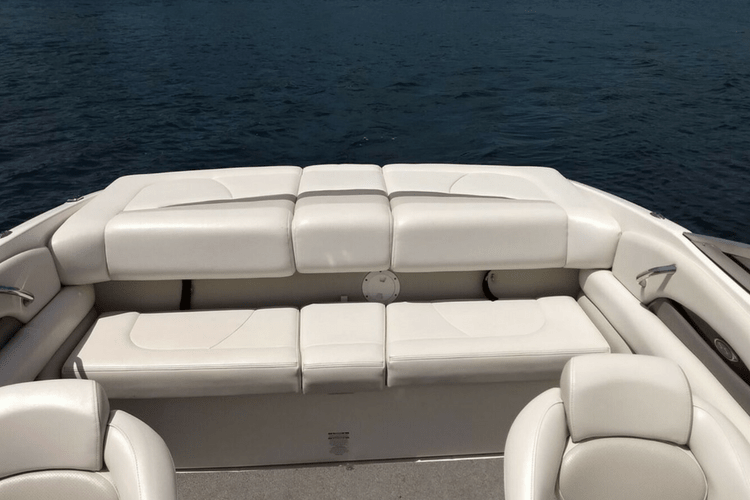 All-Purpose Cleaners
Most interior cleaning jobs can be handled with an all-purpose cleaner. All-purpose cleaners can save you both time and money, as you'll only need one cleaner to handle several types of jobs. You'll end up using all-purpose cleaners more than any other type of cleaner.
Use the 303 Marine and Recreation Multi-Surface cleaner to tackle run-of-the-mill dirt, dust and smears. This cleaner is perfect for these jobs because it can handle big messes without ruining the finish on most surfaces.
Don't forget to wipe down surfaces such as mirrors, tabletops, chairs, floors and kitchen appliances. You may even want to use the all-purpose cleaner to remove stains from the floors.
Tough Stains
After you've finished removing the surface dirt from your interiors, you may need to go over tough stains with a spot cleaner, such as the 303 Spot Cleaner.
Simply spray the stained area with spot cleaner and blot the cleaner into the fabric or carpet with a towel. You may need to wash or rinse your towel to ensure you don't transfer the stain back onto the surface. Make sure to spot clean the area around the stain so the stain doesn't simply bleed into the surrounding area.
Interior Metal
You shouldn't use an all-purpose cleaner on metal surfaces because the all-purpose cleaner can leave streaks on reflective details. For steel and aluminum poles, use a metal cleaner to remove dirt, fingerprints and spills. Use a soft cloth to apply the cleaner to ensure you don't scratch the delicate surfaces of aluminum details.
You may also want to consider protecting these surfaces with an exterior boat wax. After you've cleaned the surfaces with metal cleaner, simply wax down the surfaces with boat wax. The wax will help to protect the metal surfaces and deter scratches and stains.
Rubber and Synthetics
After you've cleaned synthetic surfaces with an all-purpose cleaner, you'll want to ensure these surfaces remain protected. All rubber and synthetics (such as vinyl and plastics) need to be protected with 303 Marine Aerospace Protectant.
This is especially true for surfaces that are consistently exposed to the elements, such as the water, wind and sun.
Simply spray the protectant on synthetic surfaces and wipe the surfaces down with a soft towel. Apply as needed.
Fabrics
It's important to ensure fabric surfaces are protected from moisture. Mold can easily find its way into boat fabrics and wreak havoc on your boat's interior. Spray fabric surfaces with 303 Marine Fabric Guard to protect the fabrics in your boat. You can use this spray on nearly every soft surface in your boat–including on carpets and area rugs.
Keeping your interiors clean is one of the most important ways to extend the longevity of your boat's life. Protecting your interiors from rust, mold and scratches is also equally important. Luckily, it doesn't take long to clean and protect the surfaces that see the most wear and tear.