Car Detailing Kit: Get a Car Wash Kit Like the Pros Use
You don't have to spend a lot of money at a professional car wash to make your vehicle look its best. As long as you have a car detailing kit that includes the right products, you can get the same results by doing the job yourself and saving money.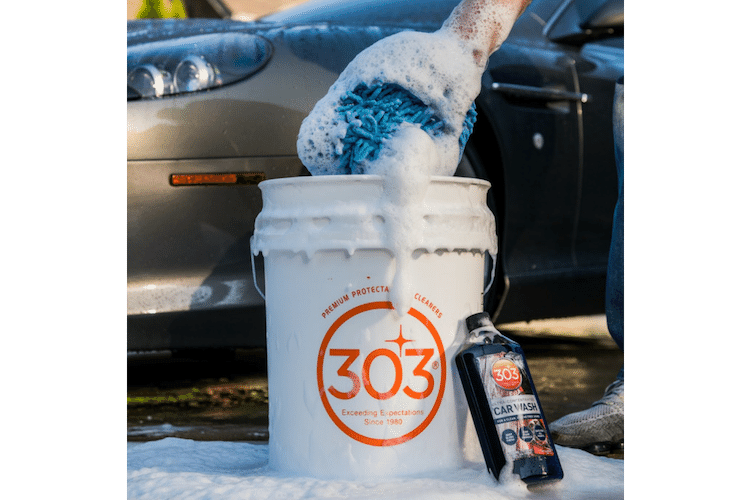 If you want a car wash kit like the pros use, though, you need to pay attention to the items included in your kit. You may find that a basic kit works for you, or you may want to choose an over-the-top car detailing kit that comes with everything you could possibly want to improve your vehicle's appearance.
Basic Car Detailing Kits
You can get remarkable results from a basic car detail kit designed to clean metal, plastic, vinyl, and plastic surfaces. A basic car wash kit should include products like:
303 Automotive Speed Detailer
303 Automotive Leather 3-In-1 Complete Care
303 Automotive Protectant
303 Ultra Plush Microfiber Towels
Each of these items does something essential to clean and protect your vehicle. Leather 3-In-1 Complete Care, for example, removes dust, lint, and stains from leather interiors. It also conditions the leather to prevent cracking and fading. You can even use the product to protect leather and vinyl from the sun's harmful UV rays. Without the right cleaner and conditioner, the sun will eventually make your leather and vinyl surfaces crack.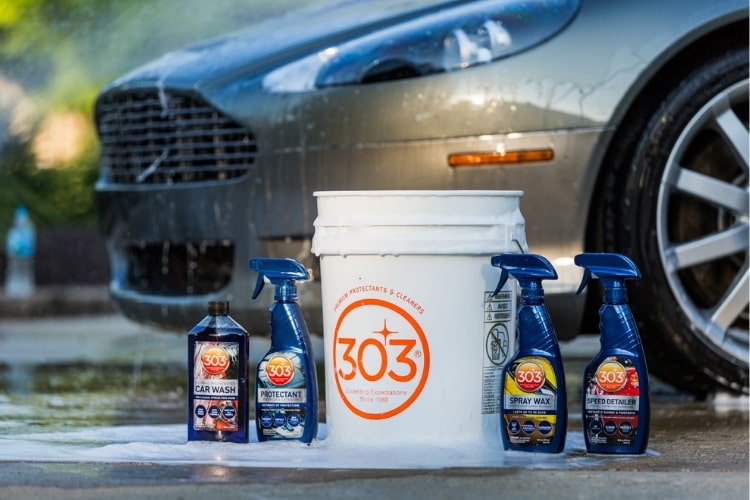 Something as seemingly simple as ultra plush microfiber towels also plays an important role in washing your car like a pro. Microfiber towels have non-abrasive surfaces that won't scratch paint and glass. Plus, you can reuse the towels. Just wash them in cold water and let them air dry before you clean your car, again.
Advanced Car Wash Kits
Advanced car wash kits give you everything from the basic kit, but you get additional products to give your car a brilliant shine and clean interior. When ordering an advanced car detailing kit, look for items like:
Car wash concentrate
Liquid carnauba wax
Sponges
Wash mitts
You get several advantages by upgrading to an advanced car detailing package. Perhaps most importantly, you get all of the items that you need to properly hand polish your car. Once you have the right products, you can get the most from your kit by washing your car in the shade and using microfiber towels to dry the exterior. You don't want to ruin your hard work by letting your car air dry.
Over-The-Top Car Detailing Kits
Over-the-top car detailing kits may include some products that many professionals don't use. In addition to everything in the basic and advanced kits, you should look for items that let you protect your car's paint job with clay and polish.
A clay bar system will protect your car's paint job while making it look smooth and even. If your car has any scratches, you can use special polishes to cover the damage. It only takes a few minutes to make your car look like new, again.
Taking your car to a professional detailer can cost a lot of money. You don't have to spend so much, though, when you choose a car detailing kit that you use at home. With a little effort, you can make your car look spectacular while protecting its interior and exterior from damage.