How to Get the Best Shine and Luster from Your Paint Job
A vehicle's paint job says a lot about it and its owner. Dedicated drivers should always strive for a thorough paint and shine, and going the extra mile can add a noticeable layer of luster to the car's surface. Though daunting at first, it can be easy to achieve that perfect glow by keeping a few things in mind. Vehicle owners should be familiar with the right cleaning procedure and the different buffing systems available to make the most of their vehicle's appearance.
Washing the Car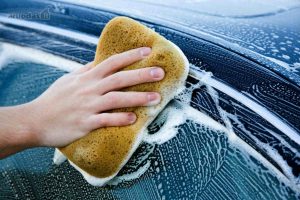 Before enthusiasts begin the buffing process, it is important for them to prepare their vehicles. The car needs to be spotless before any compounds are applied to it as buffing an unclean car can leave hairline scratches on its surface from the debris and dirt being moved around. Not only can a thorough car washing help prepare the vehicle for a quality shine, but regular cleanings can help the car's structure last longer. After a quick rinse, owners should use an approved car soap to wash the vehicle's surface by hand. Using any household chemicals may often cause problems for the car's exterior as many of the ingredients may be too harsh for the sealant or wax.
Once the vehicle is sufficiently cleaned, drivers can simply rinse off the suds and check around the car to make sure that they did not miss any spots. Only one panel or area should be washed at a time to prevent the suds from drying on the car. After the vehicle is ready, drivers should use a soft towel or sponge to dry the wet sections, taking care to avoid leaving streaks behind.
Clay Bar Systems and Glazing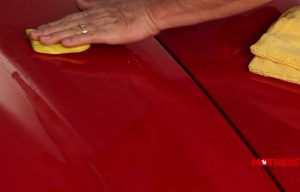 Once dry, the car will be ready for the next step in the cleaning process. Clay bar systems can be an excellent way to make sure that the vehicle's paint job is smooth and even. The driver should be sure to carefully inspect their vehicle's paint with their hands to check the smoothness. If the paint on the car is not as smooth as they would like it to be, drivers can use a special clay bar system to perfect the surface. These clay bars are designed to efficiently glide over the paint, picking up all types of debris and contamination to clean the vehicle on a microscopic level. Drivers may consider using the clay bars even if their vehicle is already spotless for an even deeper clean.
After the cleaning, owners may consider further repairing their vehicle's paint job with scratch and scuff removers. Sonus has a variety of polishes available that customers can use to clear up light signs of damage from their vehicles. The right polish can make all the difference between a good shine and a great one. Once the paint is pristine and drivers are ready to continue, they may use a glaze to bring out the full shine potential of their paint. No matter what product they use, drivers should always be sure to finish with the right sealant. The Klasse All-In-One system can be enough to protect the paint from further contamination while sealing in the shine, finalizing all of the driver's work.
Selecting the Right Wax and Application Method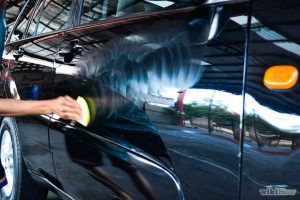 The final step in any good shine is making sure that the car pops. To achieve that blinding luster, drivers should pick a wax that they can count on. Many different products are available for drivers to consider here, though most experts will agree that carnauba wax is one of the best products that drivers can get for their vehicles. Depending on the driver's budget and what type of effect they wish to achieve, they may choose from a variety of lines. The P21S Carnauba Wax is particularly recommended before a car show.
Once the wax is selected, drivers will need to think about their ideal application method. The choice will usually come down to drivers choosing between hand polishing and using a buffer machine. There are advantages and disadvantages to both, and any beginning enthusiast will be able to get the right shine down with a little bit of practice. Owners are encouraged to consider a few factors before they finalize their decision.
Polishing by Hand vs. Polishing with a Buffer Machine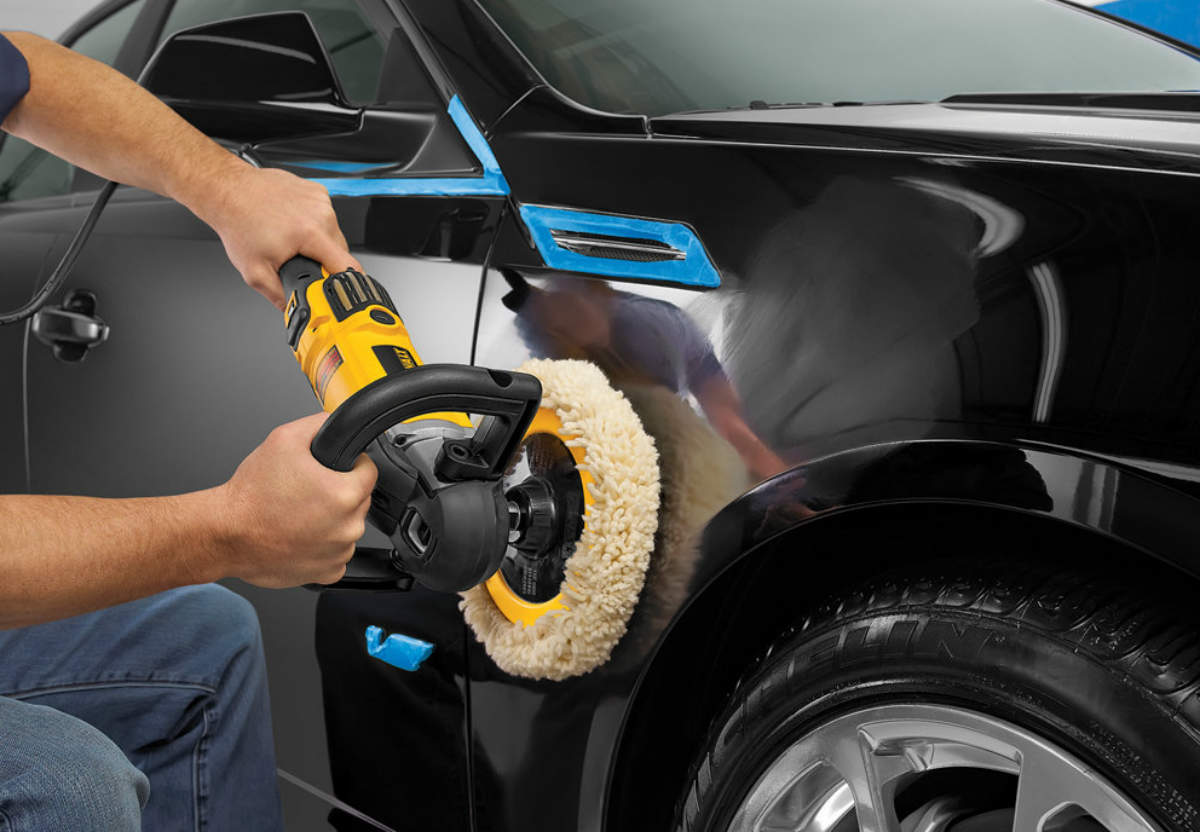 Hand polishing is a more intensive process, where the paintwork of the vehicle is polished using circular motions. It is much safer for novices because complicated pieces of machinery aren't involved that could scratch the car's surface.
If there aren't surface imperfections, the hand polishing process can be enough to enhance and restore the car's finish. For drivers who want to test the waters with new wax products, hand washing can be the way to go, especially if the driver is not interested in taking the vehicle out.
For a more intensive cleaning procedure, however, drivers may want to invest in a buffer machine. Machine polishing is designed to use the movements of the machine's head to achieve the desired surface texture. The rapid rotations thoroughly work the product in the vehicle's paintwork, resulting in a much more intensive shine. There are two primary types of polishing machines, each designed for different applications. The first variety is known as the rotary polisher. This machine is traditionally used by the professionals to restore the vehicle's paintwork on a deeper level. While it can be very effective, it is not recommended for first-time users. The second variety is known as a dual action polisher. This machine is usually a little bit smaller than the rotary polisher, and it is much easier to handle. Instead of rotating, the machine oscillates, which results in the prevention of excess heat buildup during the buffing process. Many dual action machines also stop their process after a certain degree of pressure is achieved. This can help first-time users avoid damaging the surface of their vehicles.
Choosing the Best Buffer Machine
When drivers need to achieve that deeper, professional shine, they will want to invest in a buffer machine that can suit their needs. For beginners, users should look into three primary products.
The Porter Cable 7424XP has been considered by many professionals to be one of the most efficient machines available. It has been an industry favorite for many years, and its adjustable speed and power system makes it ideal for beginners. It can be the perfect way for drivers to become more familiar with their options.
Another option available is the Meguiar's G110V2 Dual Action Polisher. This machine has been lauded for its durability and dual-action pad design. The device is able to remove oxidation and water spots, leaving behind a rich and dark gloss that can get any car ready for a future show.
Finally, drivers should consider the DeWalt Variable Speed Rotary Polisher. This can be a particularly good choice for those who are ready to move on to more advanced options. It is excellent for its price, and it comes with an efficient power system to guarantee the desired level of performance.