Best Green Cleaning Products for Eco Friendly Cleaning
When it comes to cleaning messes in your home and in life, you want products that will get the job done. But as concerns grow regarding the impact cleaning products have on indoor health, pet health, and the outdoors, there is an increasing demand on eco-friendly cleaning solutions.
These eco-friendly alternatives are free of the harsh chemicals and toxins that can affect your health and even damage cleaning surfaces, and the good products are still capable of providing the cleaning experience consumers need.
Before you purchase cleaning products for any cleaning project or home maintenance need, do your research to understand the products you're buying and the ingredients they contain.
Here's an overview of the implications of using green cleaning products, a look at Gold Eagle's line of green cleaning solutions, and a comparison of eco-friendly and not-so-eco-friendly cleaning products.
Why Using Eco-Friendly Cleaning Products Matters
While you might be tempted to ignore eco-friendly considerations in favor of the cheapest or most recognizable product, consumers should pay attention to what kinds of chemicals and pollutants they're bringing into their home via traditional cleaning products.
For example, a number of pet stain removers contain harsh chemicals that can irritate your pet's skin, injure their eyes and mouth, and even harm the pet's nervous system. Despite these serious potential side effects, it's still perfectly legal for these products to be sold on store shelves. But no loving pet owner wants to clean up messes with chemicals that put their pet's health at risk.
Similarly, toxic chemicals in cleaning products can endanger the wild environments you enjoy on a regular basis. Chemicals poured down a drain can infiltrate your local water system and persist despite water filtering and treatment options. Meanwhile, products used to clean boat exteriors, for example, can leave residue that is rinsed off in lakes and other bodies of water, introducing toxins into that environment and putting wildlife at risk.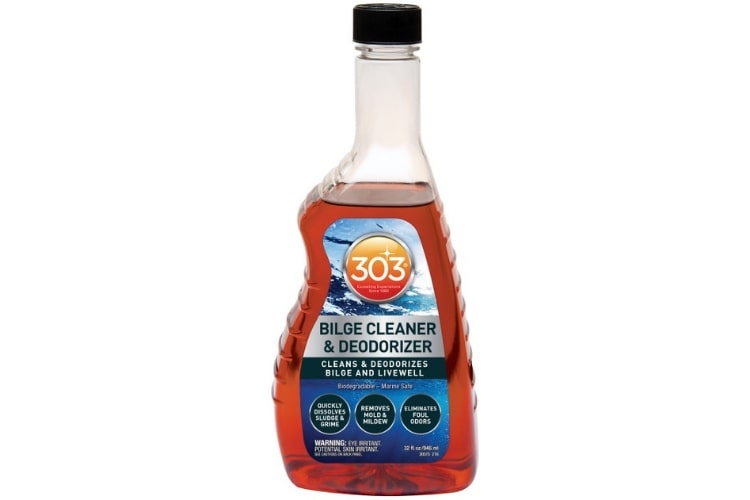 Eco-friendly cleaning products are specifically designed to perform without creating these health and safety hazards, allowing you to clean to your heart's content–without suffering from a healthy conscience.
Which Gold Eagle Products are Green/Eco-Friendly?
For consumers determined to increase their use of green and eco-friendly cleaning products, Gold Eagle offers a number of cleaning agents that can be safely used without posing a danger to people, pets, and nature.
303 Boat Wash and 303 Bilge Cleaner, for example, are biodegradable cleaning products that are safe for use on boats and in other marine settings. TriNova Pet Stain and Odor Remover and Multi-Surface Cleaner, meanwhile, are green cleaning solutions that can be safely used to clean and protect your interior fabric and carpet surfaces.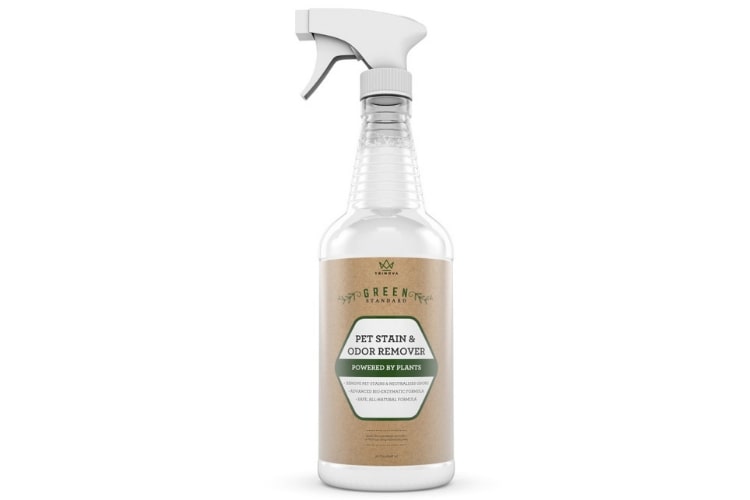 Gold Eagle also offers TriNova Dish Soap, which use safe, non-toxic ingredients for everyday cleanup and hygiene.
How do Gold Eagle Products Compare to Non-Green Counterparts?
The entire line of Gold Eagle green cleaning products features a wide range of alternatives to non-green-cleaning solutions. While the ingredients for eco-friendly cleaning solutions can vary depending on the intended use of the cleaning agent.
In general, green cleaning products don't feature any bleaches, phosphates or other harsh, toxic chemicals. This makes them safe when exposed to children, pets, and wildlife. Green cleaning solutions are also biodegradable, meaning the chemicals won't persist in a local water supply. Marine cleaning products should also be safe for aquatic use, with no threat posed to fish and other marine life.
If you haven't used green cleaning products in the past, they're a great way to promote cleaner indoor air while also avoiding potential pollution in outdoor settings. Invest your money and effort into earth-friendly cleaning solutions that offer the same quality cleaning performance as the products you've known and loved in the past.