The Best Car Wax for Your Car–What to Consider
Nothing can get your car's bodywork gleaming like a good quality car wax. Designed to create a high shine and to seal and protect your paintwork from contamination and corrosion, car wax is one of the best investments you can make when it comes to car maintenance.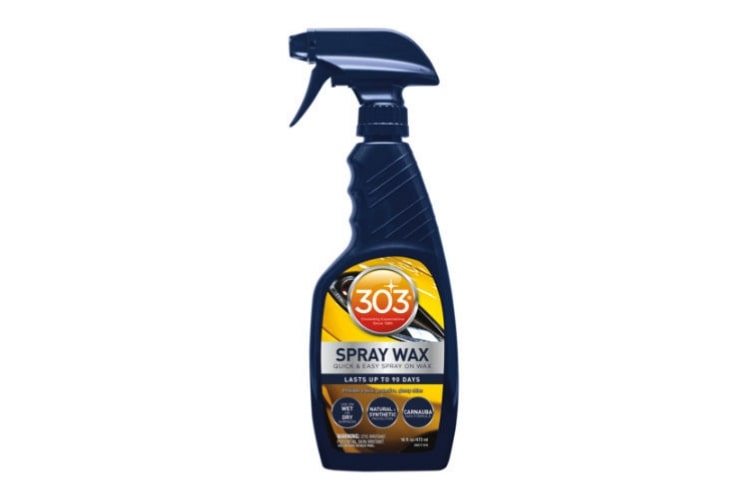 But how do you choose a wax that is best for your vehicle and its bodywork? Which products are easiest to apply, and are there any drawbacks to using car wax? In our guide, we'll talk about the many benefits of using car wax and how to get the best results.
Why Use Car Wax?
Car wax products today come in a number of different varieties, with the two most common being paste or liquid. In addition to creating a beautiful shine, wax also creates a barrier between your paintwork and the elements and any contaminants in the air that could potentially cause damage.
Possibly the most important protection that car wax provides is against UV rays. These rays can cause significant damage to your car's bodywork and detail over time. To ensure your wax is providing UV protection, look for polyurethane in the list of ingredients. Not all products contain this ingredient as standard.
Car wax can also help to prevent rust spots occurring in the first place by filling the microscopic scratches and pits that can appear on your car seemingly out of nowhere. While this damage may not be noticeable to the naked eye, car wax can keep it at bay by slowing down the rusting process.
There are few things more satisfying than taking your vehicle on the open road when it looks its absolute best. Whether you have a sports car, classic car or a family saloon, wax will bring out the detail and features of your vehicle ensuring all heads turn.
Choosing the Best Wax for Your Car
There are many car wax products on the market today. Some contain all natural ingredients and some are made from synthetic chemicals. It is the products that contain natural ingredients such as carnauba wax that will offer the best protection to your vehicle. Synthetic wax products are generally easier to apply and will give your vehicle the high shine that is often desired by vehicle owners.
Wax typically comes in a range of different types, including:
Liquid: This wax is very easy to apply, durable and glossy after application. However, to ensure the best finish it does need to be applied swiftly otherwise it can be difficult to achieve an even finish.
Paste: Easy to use and best for durability, paste car wax offers excellent protection. It does take a little more effort than liquid, but its long-lasting effects make the extra effort worth it.
Spray: Spray car waxes are less common than pastes and liquids. However, it is good for beginners who wish to learn the technique of waxing quickly.
Rubbing Compound: If you have minor scratches on your vehicle, a good quality rubbing compound can help to reduce cosmetic damage.
Cleaner Wax
As its name suggests, cleaner wax first cleans and then waxes the vehicle's surface. The compounds within the car wax offer three benefits – cleaning, shining and creating a protective layer. If you don't have much time and are looking for a quick fix, cleaner waxes can offer the best solution.
Finishing Wax
For that just-out-of-the-showroom shine, you need a good finishing wax. It contains less strong chemicals than cleaning wax and is perfect for new vehicles and vehicles that have a near-perfect paint job.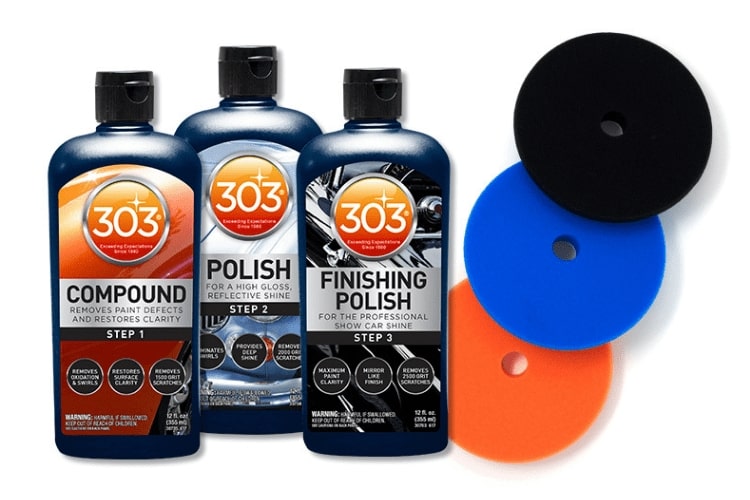 When it comes to waxing frequency and getting the best results, applying car wax every six weeks will protect your paintwork and leave your vehicle looking its best for longer. Remember that wax can prevent UV damage and so delaying application could lead to color fading.