Your Daily House Cleaning Checklist
How TriNova covers all the essentials to make everyday housekeeping a breeze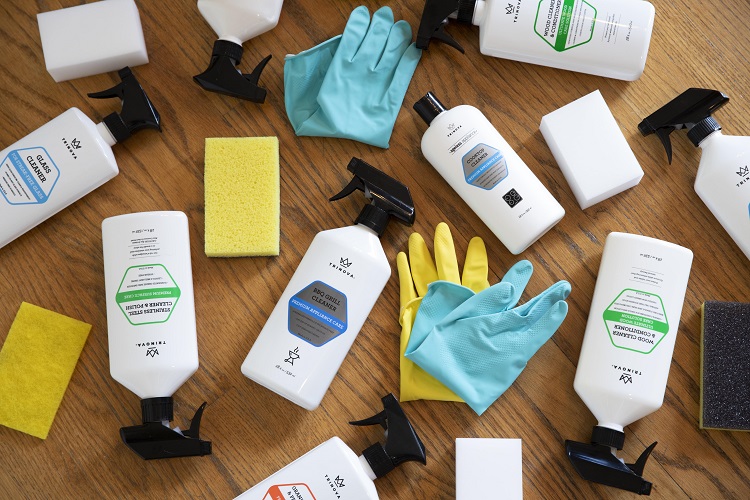 Housekeeping. The word alone is enough to trigger repressed memories from childhood chores. Alternatively, you can be the type of person that gets joy out of sweeping the floor, washing the dishes, or making sure the family car is spotless inside and out before soccer practice.
No matter how you feel about the everyday upkeep of your household, it's a reality for all of us. It's out of this fundamental necessity where the TriNova brand thrives. TriNova is dedicated to providing uncompromised care for every room, appliance, and material living under your roof, and to do it with style.
So, if you are actively considering what type of cleaning equipment and supplies you will need to make routine cleaning feel effortless, leave the bucket and mop to Cardi B and Megan Thee Stallion. TriNova has all the essentials to help you check off every item on your daily cleaning list, and each product is more intuitive than the last.
Read on to learn how to run through your to-do list for every surface, room, appliance, and messy situation you can possibly fathom with a bit of help from TriNova.
---
✔️ Granite, Marble, & Stone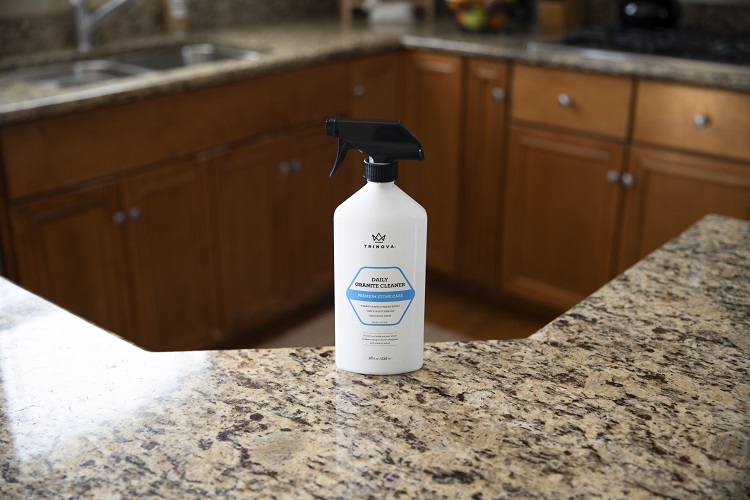 If you have natural stone surfaces like a kitchen countertop or a bathroom sink, you know the material requires specific care. You can clean these naturally porous surfaces confidently with Daily Granite Cleaner. Using a non-acidic formula, the cleaner handles tough messes without causing harm to marble, granite, quartz, or any other type of natural stone material. Once you've correctly cleaned the stone, be proactive about keeping stains out by applying Granite Sealer. The formula leaves a layer of protection on the surface while bringing out the stone's natural shine. Together, the products will act as your two best friends wherever you have stone in the house.
✔️ Leather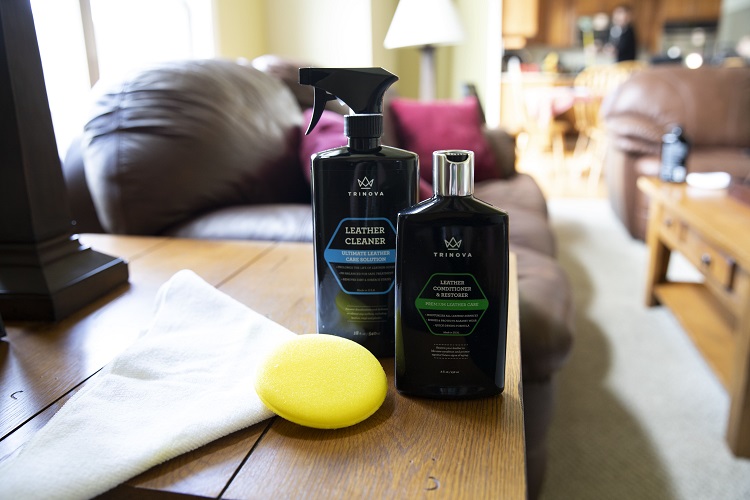 Leather is another type of material that can elevate the look and feel of your home. But if you use a cleaning solution with harsh chemicals, it can cause discoloration or even further damage. Therefore, it's best to use a safe solution like Leather Cleaner to remove dirt, grime, and oil from the surface without compromising the integrity of the fabric. Similar to your daily hair care routine, you can follow up the wash with Leather Conditioner & Restorer to protect, moisturize, and revive the material. Both products can be used wherever you have leather in the house, so use them on your sofa, shoes, purse, car seats, belts, luggage; you get the idea. Even better, you can get both with a special brush at a discounted rate with the Leather Pack.
✔️ Bathroom Surfaces
A clean bathroom is a happy bathroom, but this is one area of the house that even the tidiest person doesn't look forward to cleaning. TriNova has a couple of products that can tackle this room to keep it looking and smelling great. For example, mirrors and shower doors look their best once they get hit with a dose of Glass Cleaner. The versatile cleaning agent removes dirt and contaminants from any glass surface without leaving streaks behind. For other tough stains on the bathroom floor, counter, or sink, use the all-purpose Multi-Surface Cleaner, which we will go into more detail about later in this article.
✔️ Pet Messes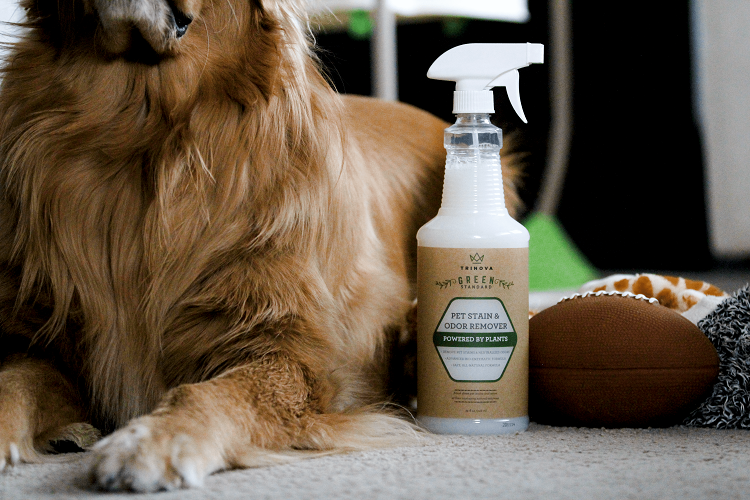 For some pet owners, accidents are a daily occurrence. But instead of shaking your fist to the high heavens every day when the inevitable happens, take solace in the fact that Pet Stain & Odor Remover exists. This is another green cleaning product in TriNova's line which safely cleans and deodorizes potty accidents, saliva, vomit, all the nasties. You don't have to worry about where you spray it either. You can apply the cleaner to carpet, hardwood, bedding, or any type of surface that can be safely dampened by water.
✔️ Indoor Cooking Appliances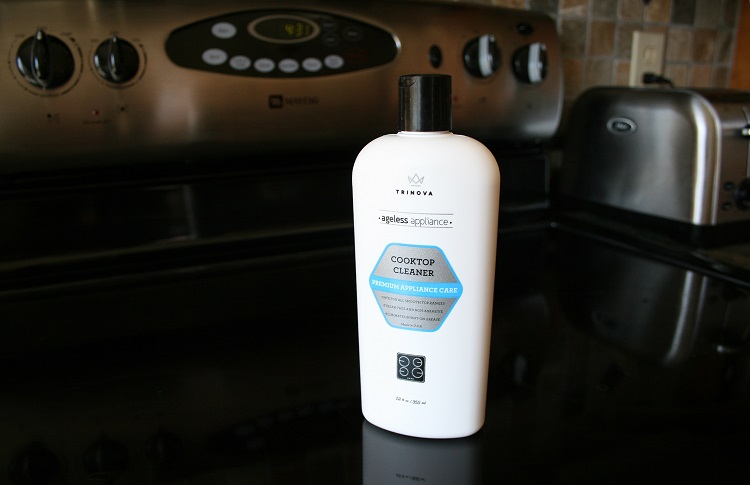 Kitchens get messy, especially the cooktop. We use it so often that you can usually see remnants of last night's dinner even if you tried your best not to spill. Using a non-abrasive formula, Cooktop Cleaner is an easy-to-apply cleaning solution that's safe for ranges, whirlpools, and stovetops. It instantly makes your cooktop shine, which will inspire you to keep cooking. Also, if it's been a while, be sure to run Coffee Maker Cleaner and Descaler through your mud machine to keep your coffee tasting fresh. This task doesn't have to be done daily, but you should remember to clean your coffee maker from time to time.
✔️ Outdoor Cooking Appliances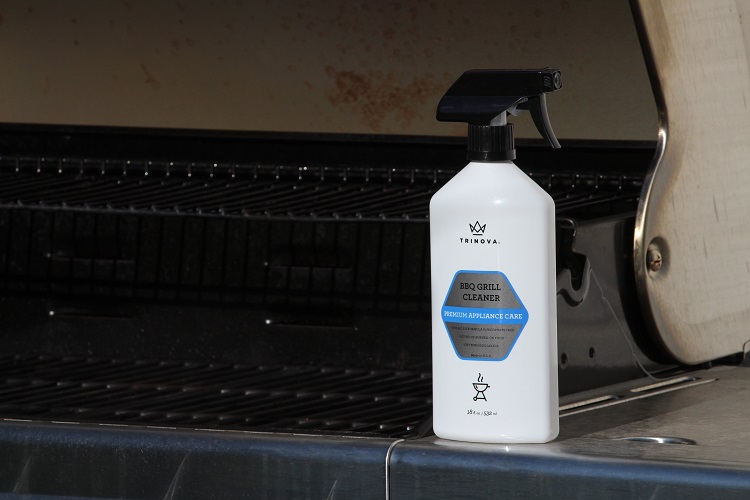 If you love grilling but loathe the thought of cleaning the grates after using it, you can put that fear to bed. Spray BBQ Grill Cleaner generously over the internal components of your grill to loosen caked-on grime and grease. The formula is so tough that it eradicates burnt-on food and cuts through grease like a hot knife through butter. So the next time you grill, you won't have to feel guilty if you put off your cleaning responsibilities. You can wait until it's time to go through this checklist once again.
✔️ Family Car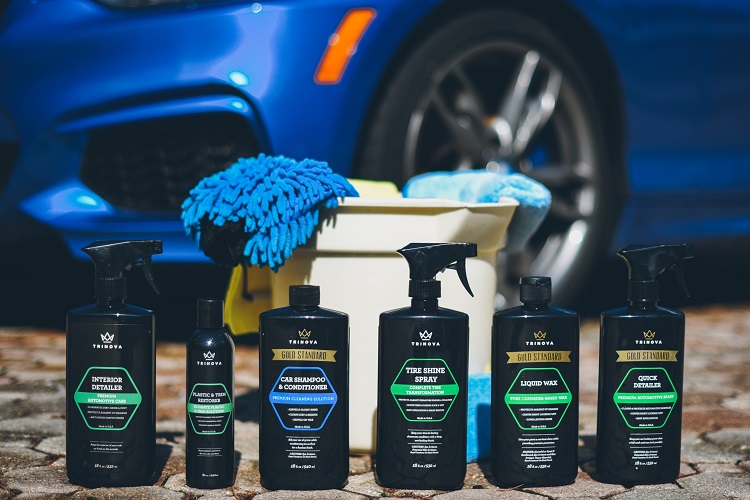 Once you've made your way from the grill, you're likely not too far from the garage. This is where you should keep TriNova's automotive line close by to wash and detail your car. The brand has everything from the essentials like Car Shampoo & Conditioner to more specialized products like Scratch & Swirl Remover. Whatever you need to bring out the best in the family car, TriNova has a solution for the exterior, interior, trim, wheels, and glass. The only question is, how fresh do you want your car to look?
✔️ Glass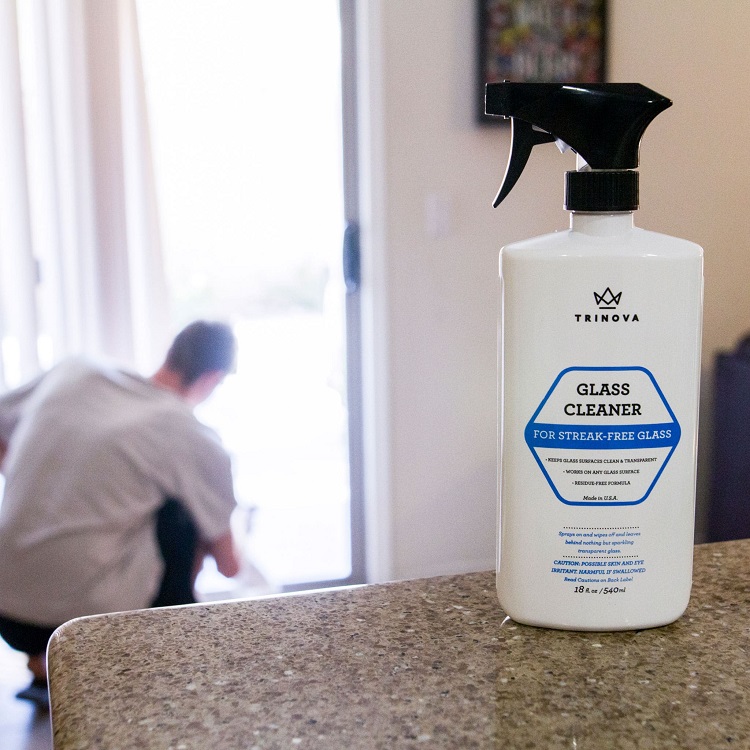 We hope you didn't put that bottle of Glass Cleaner too far away after you got done in the bathroom because you will want it for your windows. The cleaning product cleans so effectively that it may just be the new arch-nemesis for the birds in your neighborhood. All you have to do is spray the cleaner directly onto your window and wipe it away with a microfiber cloth. The streak-free shine restores the transparency of the glass, leaving you in a sort of predicament. You will be both amazed at the newfound clarity of your gorgeous living room bay windows. But you might be frightened that a bird will not be able to tell it's glass because you are having a hard time yourself.
✔️ Wood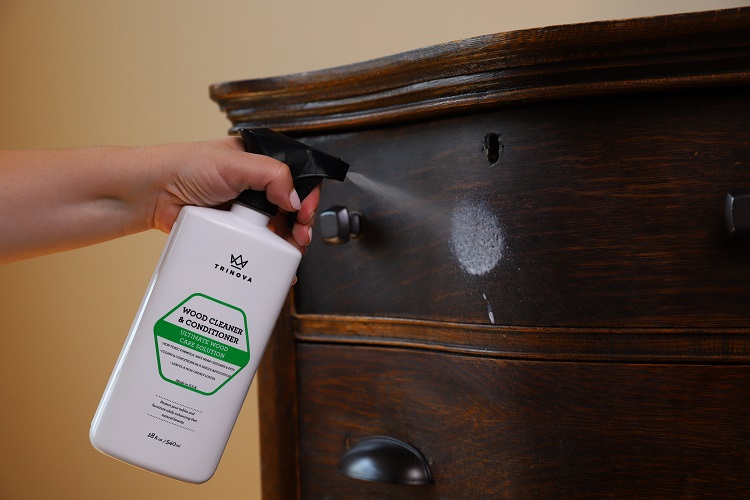 A lot of people don't know how to take care of wood furniture safely, but there's only one thing you need. Wood Cleaner & Conditioner is a two-in-one wood care solution that gently lifts debris from natural wood surfaces without leaving any oily residue behind. Since this product was designed specifically for wood, it uses natural waxes that prevent drying and discoloration. The formula is gentle yet effective, so you can feel confident using it on your dining room table, built-in, dresser, or wherever you have wood under your roof.
✔️ Anything We Might Have Missed
Earlier in the piece, we briefly touched on the adaptability of Natural Multi-Surface Cleaner and how you can use it to clean areas of your bathroom. But this cleaning agent can do so much more. In fact, if you were forced to pick only one cleaning product to clean your entire house, it's this one. That's how good it is! You can use it on glass, countertops, tile, floors, and basically every surface of the house. The formula in the product is safe for children and pets, so you can go "spray happy" when you've had just about enough of cleaning for the day without having to worry about leaving a toxic cloud of harsh chemicals in your wake.
Now that we've gone through our checklist, you'll be glad to know that the fun doesn't have to stop there. If you can believe it, the TriNova brand has even more intuitive products that we didn't get the chance to mention within our 10 checkpoints today. Be sure to scope it out for yourself and stay updated as new ones hit the market!