Wood Cleaner Guide with Wood Cleaning Tips
As a furniture material and a type of floor, wood is both popular and timeless. Wood floors are beautiful, durable and can be refinished to extend their life expectancy in a home, while high-quality wood furniture can be fashioned in many different styles, lasting for years and even becoming family heirlooms passed down between generations.
But to ensure wood retains its beauty over time, proper cleaning and care is needed. Wood isn't like other surfaces when it comes to cleaning and maintaining, and the wrong chemical cleaners can cause lasting damage to wood floors and furniture. Even flooring and furniture have different recommended care methods, making it all the more important to learn the proper ways of cleaning wood.
Why Wood Requires Special Cleaners
Unlike other surfaces in your home, water and other commercial cleaning products shouldn't be used on wood furniture or floors. Water can soak into wood and damage it, while other commercial cleaners can damage the wood surface or even the protective coating on top of the wood.
In general, wood furniture and floors should be cleaned with a specialty wood cleaner. If your furniture has special cleaning instructions, always follow the recommendations of the furniture guide to make sure the item is properly cared for. Keep in mind that wood floors can be cleaned with a wood floor cleaner specially designed to clean dirt, dust, grease and other grime without damaging your wood floors or the protective coating on top.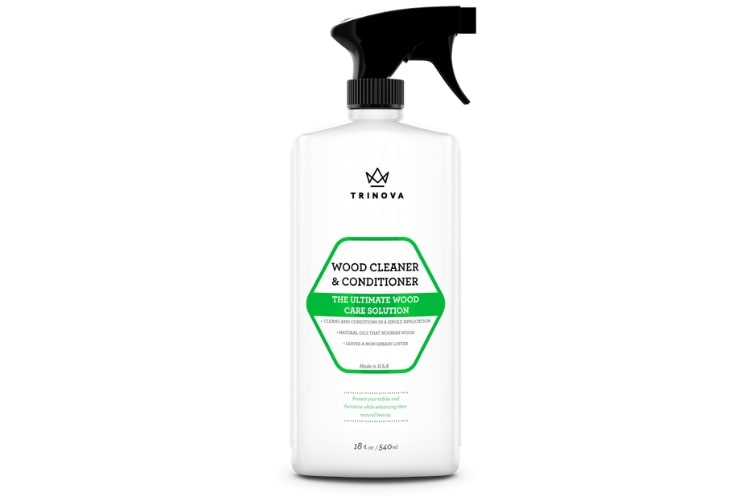 When cleaning wood furniture, always dust prior to cleaning. Otherwise, dust will pollute the cleaning solution and stick to the furniture even after you've cleaned it.
Cleaning Wood Floors vs. Wood Furniture
Wood floors suffer a lot more abuse than most wood furniture. As a result, they require additional steps to properly clean and care for the flooring. Prior to applying any chemical wood floor cleaner, it's recommended that you vacuum or sweep the floor. Failure to remove dirt, dust and other sediments prior to cleaning could lead to your mop dragging dirt, sand of small rocks across your floor, leaving tiny abrasions.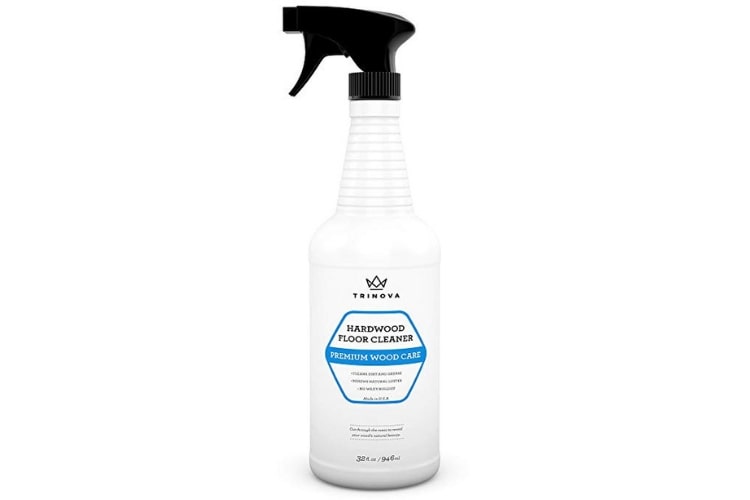 Once the floor is vacuumed or swept, you can mop a well-sealed wood floor using a mixture of water and specialty wood floor cleaner. For best results, choose a wood floor cleaner that can be used on a wide range of wood types. You also want to use a non-toxic floor cleaner to avoid unhealthy chemical exposure to kids and/or pets.
Why Wood Conditioning is Important
After wood furniture and floors have been cleaned, it's important to condition the wood to revitalize its appearance and extend its life. For wood floors, consider using liquid scratch concealers to hide small scratches, as well as a polish and restore cleaning solution that will restore the appearance of your floors.
For wood furniture, applying certain kinds of oil can help revitalize the wood by moisturizing it and enriching the color of the stain. Lemon oil, for example, is a popular type of oil you can rub into wood using a microfiber cloth. Again, always check the manufacturer's care guidelines before treating or cleaning your wood furniture.
Wood Cleaning Mistakes to Avoid
When cleaning wood floors and furniture, there are some key cleaning products and other mistakes to avoid. For example, all-purpose cleaning sprays should never be used on wood, as they can stain and/or damage the wood permanently. Vinegar should also be avoided: While it's popular as a non-toxic cleaning agent, the acids in vinegar can cause lasting damage to your wood furniture or floors.
Never use water on wood, since it can soak into wood and cause warping. When cleaning the surface of wood, always use a circular motion, and use a soft microfiber cloth to avoid additional scratching to the surface.
With proper cleaning and care, your wood floors and wood furniture will be able to last for years to come.