Winter Grass Care
As the weather grows cooler, it's tempting to shift your focus to inside pursuits. Before you start that hibernation, however, it's important to take care of your lawn. That swath of grass needs care even when it's hidden under frost and snow. Fortunately, it only takes a few techniques to keep your lawn healthy year round.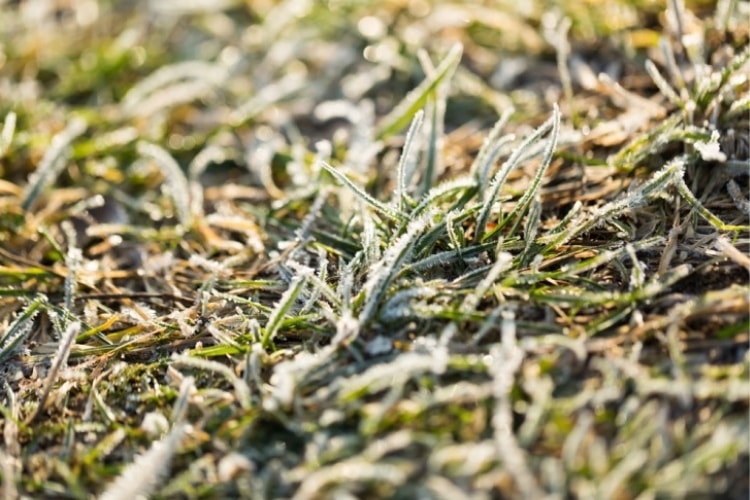 Rake the Leaves
It's a big job to rake up all those leaves, but leaving them in place can spell trouble for your lawn. They can become wet and soggy and, once trapped by snow or ice, suffocate the grass underneath. The grass may become diseased and die. Put in a bit of extra time to get all of that debris before the cold weather hits.
Fertilize Annually
The days leading up to winter are the best time to fertilize. The nutrients go into the grass' roots and are stored there during the colder months. It helps keep the grass healthy and strong year round. You might even notice a particularly lush regrowth of your lawn in the spring, as all of those nutrients come back to life.
Aerate for Healthy Roots
Over time grass soil becomes compact. There's a risk that this limits the ability of the grass to use oxygen. Aerate the lawn using a commercial aerator so there's space for air and water to distribute over the space. Aeration, at its simplest, is just punching holes into the soil to break it up.
Limit Traffic
When you can't see the grass underneath, it's tempting to think nothing of walking all over your front lawn. But this causes dead spots and damage just like in the summer. Take care to walk around the lawn to preserve the fragile blades of grass.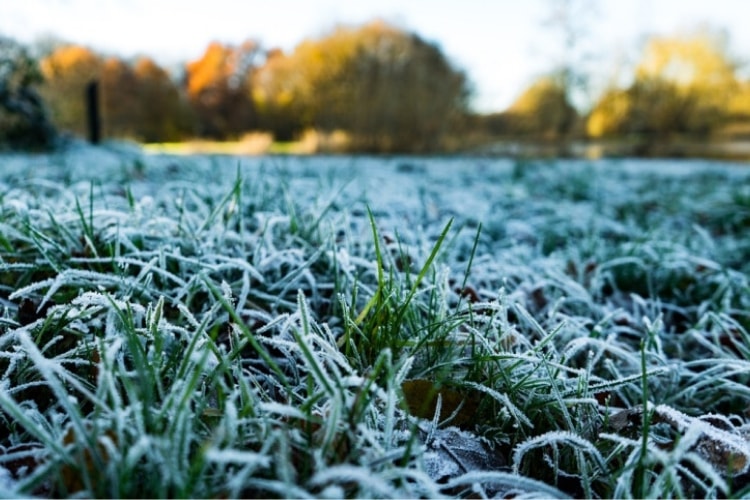 Remove Weeds
In late fall you may see more weeds than grass. Cool winter weeds flourish as grass is dormant. Spot treat the individual weeds or mow them repeatedly. Often mowing is enough to keep them from coming back when the weather is warmer.
Deep Mow Before the Weather Turns
As the fall season comes to a close, set your lawn mower to cut the grass shorter than normal. It should not be so short that you scalp it and expose the roots to the harsh winter elements. Just taking off a bit of the excess grass prevents it from getting too long. Otherwise, it might smother or become damaged from repeated freezing and thawing.
Repair Bald Spots
Fall is also the time you'll see how some parts of your lawn are more damaged than others. You can fix bald spots through the use of a lawn repair mixture. This is sold in hardware stores and garden shops and contains a rich combination of seed, fertilizer and mulch. Apply and care for it as directed.
Keep Watering
Even in the winter the grass needs hydration. Consider watering the lawn even when the sun is not shining. Most lawns need 1-2 inches of hydration every week, which you can provide if there's no precipitation falling from the sky — and if your lawn is not covered in snow.
Your lawn is one of the most important parts of your landscaping. Keeping it healthy over the winter months makes your gardening time more productive when the weather gets warmer. With these tips you can prevent damage and help your grass preserve its natural beauty.