Weed Eater or Weed Whacker? My State Calls it What?
Do you have a question about trimming weeds with a certain mechanical helper? You might need to know a few alternative search terms for your area. To help you out, Google Trends has data about search terms for the tool from the past 12 months.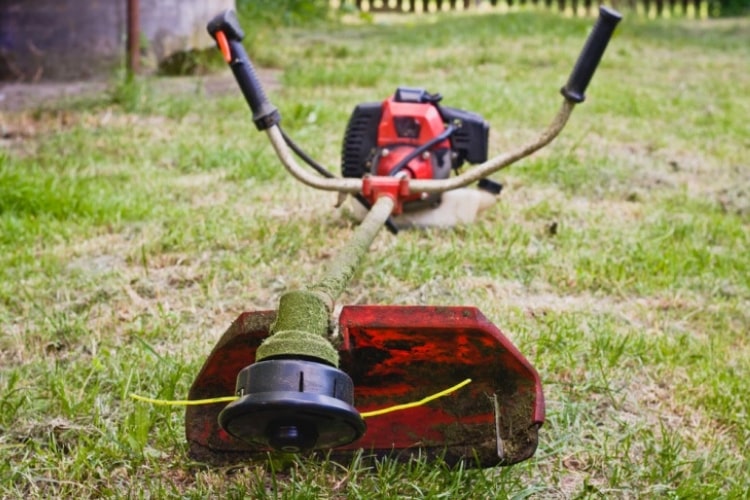 Inventor's Choice
A string trimmer has been part of the landscaper's arsenal since George Ballas of Houston, Texas, invented the tool.
Ballas called his invention the "weed eater", for its ability to chew up grass and weeds.
South and West States Prefer Weed Eater
Almost half of 51 regions charted in the United States use "weed eater", with about 70 percent of searches using the term. Only four regions at the lowest end of the results show under 50 percent of searches based on "weed eater".
Louisiana registers the highest preference, with 85 percent of searches using the name, followed by Alabama and West Virginia, at 83 and 82 percent, respectively.
The preference remains consistent for states to the south and west, such as Texas, Mississippi, Arkansas, North Carolina, and South Carolina, where "weed eater" is used for about 80 percent of searches related to the tool.
The preference for "weed eater" wanes in the eastern and northern states, with Massachusetts and Vermont showing the lowest use, hovering around 40 percent.
String Trimmer
After "weed eater", the next most popular name in Google searches for the string trimmer is "string trimmer". Five states — Vermont, Connecticut, Massachusetts, New Hampshire, and New Jersey — show around one-third of the searches using that name, with Vermont at the high end, at 36 percent. Approximately 25 percent of searches from Maine, Delaware, Wisconsin, and District of Columbia used "string trimmer".
Most other regions use the term between 13 percent and 25 percent of the time; the use sinks to 12 percent and lower for states in the south, where "weed eater" is the most prominent search term.
By Any Other Name
"Weed trimmer" is the third most-used search term for string trimmers, with Rhode Island searches registering the highest percentage, at 26 percent; next is Minnesota, with 24 percent.
About 17 to 19 percent searches in other states in the east used "weed trimmer", and about 16 percent of searches from North Dakota and South Dakota used the term. States in the west used it the least, with New Mexico the lowest, at seven percent.
"Weed whacker" is next in line, with Connecticut and District of Columbia showing eight and seven percent of searches using the name. Twelve more states use it sparingly, with California and Colorado showing two percent of searches.
In Michigan and Minnesota, a small minority — three and one percent, respectively — use "weed whipper" when searching.