Wayne's World – Garth's 1976 AMC Pacer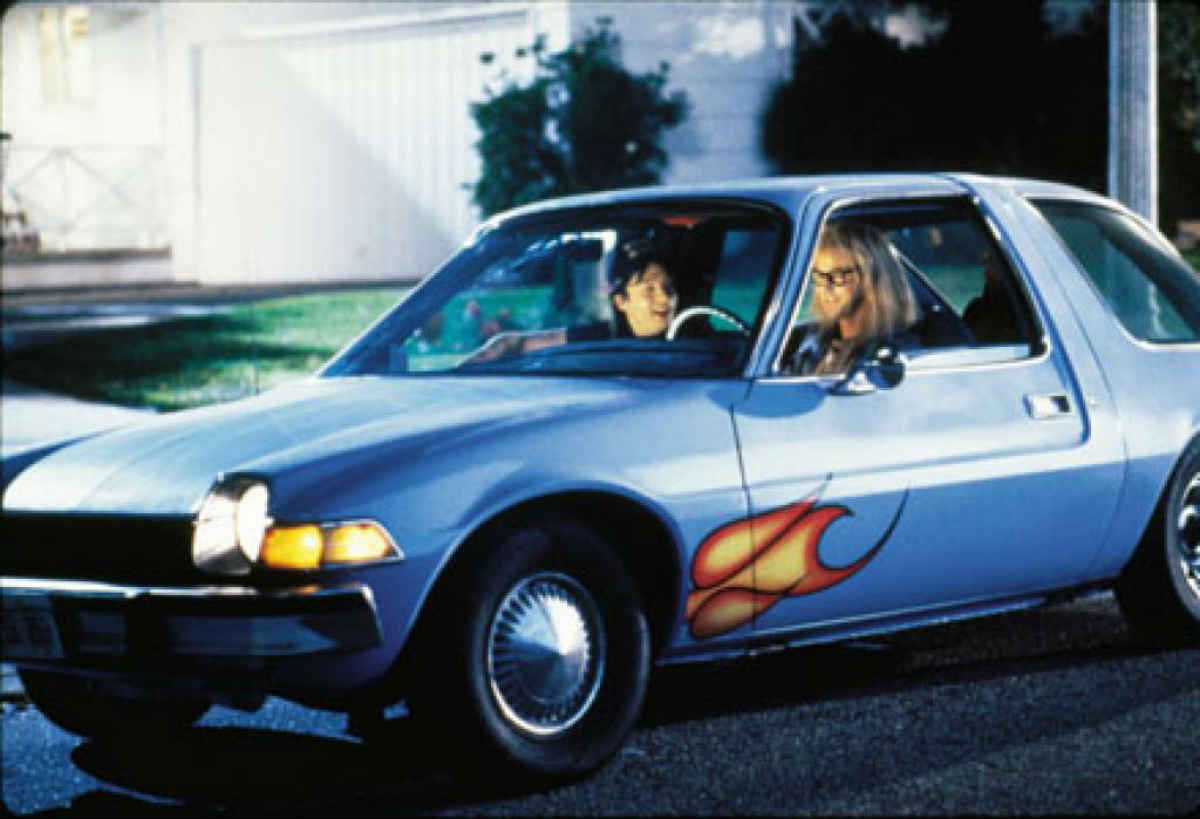 One of the most ridiculous spinoff movies from a "Saturday Night Live" sketch was "Wayne's World."
Starring Dana Carvey and Mike Myers, the film was a sensation that revolved around two metal heads who spawned catchphrases and drew laughs.
Beside Wayne and Garth, the main characters, the movie featured the "Mirth Mobile." This sky-blue 1976 AMC Pacer will forever hold a place in pop culture history.
What Made the AMC Pacer Special?
Back in the day, the 1976 Pacer was used as a form of basic transportation and was only manufactured between 1975 and 1980. It was a vehicle with no frills and only produced 90 horsepower. Buyers could choose a V8 engine option, but demand was low. Because fuel economy became important in the late 1970s, the Pacer was a smart choice. However, its bubbly design and lack of power and space led to its decline.
The 1976 Pacer from "Wayne's World"
The attraction to the Pacer featured in "Wayne's World" was the attention to odd details. Some of the coolest accessories inside the car included a red licorice dispenser mounted on the headliner and a full bar tap installed on the dashboard. The exterior was styled memorably as well. The mismatched wheels and tires added eclectic flair, which complemented the "sweet" front flame decal.
Best-known AMC Pacer Ever
Many movie cars are remembered for their beauty, power and performance, but none of these attributes can be used to describe the Pacer from "Wayne's World." However, it is still one of the most famous AMC vehicles featured in a film. The appeal likely lies more with the characters who made the car memorable than the vehicle itself, and the movie's theme evokes a fond feeling about the car for many. Party on!