Top Ten American V8 Engines Of All Time
A V8 engine provides a driver with extreme power. It also has a great legacy. Here is a look at the top ten American V8 engines of all time.
1. 1955 to 2003 Chevrolet Small Block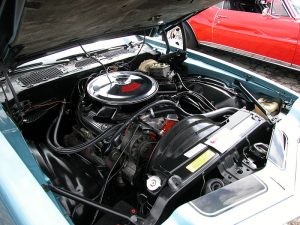 This V8 engine is one of the most common for race cars. In the early days, it was revolutionary with its upside-down casting and sheetmetal rocker arms. It is considered the most affordable to build as well.
2. 1965 to 2009 Chevrolet Big Block
The Big Block was popular in most of the Chevy lineup. This is often the go-to engine for someone who's out to impress. It has great performance capability.
3. 1962 to 2001 Ford 90-Degree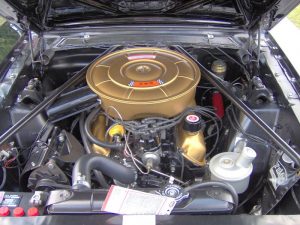 Many hot rodders call this engine the Windsor V8. It started in Shelby Cobras and continues to be used in performance vehicles.
4. 1958 to 1977 Chrysler B/RB
The B/RB was Chrysler's entry into the bog block market and launched the brand into the drag scene. It is still famous for its large bore and low deck height.
5. 1951 to 1958 Chrysler Hemi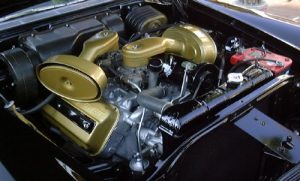 The first Hemi was Chrysler's first overhead V8 engine. The engine got its name for its combustion chamber shape and paved the way for hard core drag racers.
6. 1955 to 1981 Pontiac V8
This V8 was extremely versatile. It stood apart from the competition because all Pontiac V8 engines were built on the same bore spacing.
7. 1932 to 1953 Ford Flathead
This engine is the foundation of the American performance scene. While a part of automotive history, this engine would be considered a bit weak in the modern world.
8. 1949 to 1964 Oldsmobile Rocket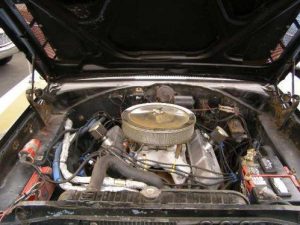 This V8 engine was made to take advantage of technology that was developed during WWII. The engine was a common standard in the hot rodding segment.
9. 1961 to 1980 BOP From General Motors
GM created this all aluminum V8 for the brand's compact sedans. As time went on, the engine was mass-produced and is a common choice for other vehicles because it is lightweight and powerful.
10. 1953 to 1966 Buick Nailhead
This V8 engine is recognized for its vertical valve covers. Car enthusiasts love this V8 because it offers many cubes in a small product.
The above V8 engines stand out in American automotive history. This country created some of the best power and performance engines of all time. They are commonly sought after and are still found in abundance, especially in drag cars.