Top Five V8 Engines from the American Muscle Car Era
While fans will debate endlessly about the merits of different engines, these five V8s have an undeniable place in the muscle car era.
5. Pontiac 389
325 hp may not sound impressive, but this engine helped kick off the muscle car era. GM limited A-body cars to 330-cubic inch (5.4 L) engines, but Pontiac chief engineer John DeLorean realized he could get around the limit by offering an engine in an option package. In 1964, Pontiac introduced the "GTO" option, which put a 389 cu. in. engine under the hood. The car was a massive hit, ending GM's internal engine limits and kicking off the muscle car era.
4. Corvette L88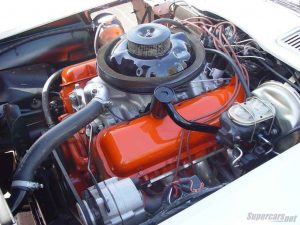 Starting with a 427 block, GM redesigned nearly every part of the engine over two years to build the ultimate race engine. To discourage casual buyers, the L88 was listed with the same output as an L71, but actual output was around 560 hp and 470 lb-ft. of torque on street fuel. This power advantage gave the Corvette victories in 1969 and 1970 FIA GT championships.
3. Buick Stage 1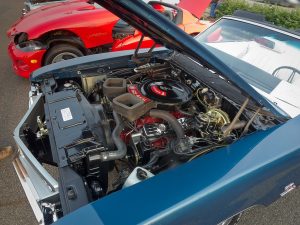 This retuned 455 used in the Gran Sport produced 390 hp and 510 lb-ft. of torque, but it was mostly overlooked due to Buick's reputation as a sub-luxury car. That changed in 1984 with Muscle Car Review's controversial article claiming the Gran Sport was faster than any Hemi. This caused a debate that's still raging, resulting in several battles between Buick and Mopar enthusiasts to prove which cars are the fastest.
2. 426 Hemi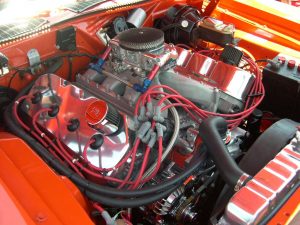 Originally, the 426 was meant as a race-only engine loosely based on the hemis of the 1950s. This new powerplant helped Mopar take first through fourth places in the 1964 Daytona 500, leading NASCAR to impose strict homologation rules. To keep the race-winning engine on the track, they brought out a street car version. Despite being detuned to make it more reliable, it still managed 425 hp and 490 lb-ft. of torque.
1. Ford 427 "Cammer"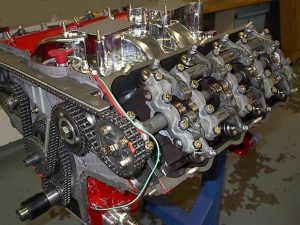 Ford wanted something to beat the Hemi on race circuits, so they added heads derived from their "Indy" race engine to the 427 "high riser." The resulting SOHC big block produced as much as 657 horsepower and 575 lb-ft. of torque, making it the most powerful engine to come out of Detroit for almost four decades. However, it was never allowed by NASCAR, and without any racing series to compete in, only a handful of street cars received this motor.