Three Greatest Muscle Cars of the 1970's
The 1970's was a time when the auto industry built the fastest and coolest muscle cars. However, by the late part of the decade, expensive fuel prices marked the end of the era. Here is a closer look at three of the most impressive muscle cars of the day.
1973 Pontiac Trans Am SD-455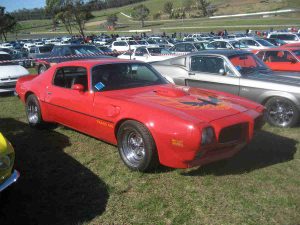 The 1973 Pontiac Trans Am SD-455 was top of the line for the second-generation F-body style. It included a near race-type, 455-cubic-inch V8 engine. Although it makes the list of the best muscle cars of the 1970's, it almost never saw the light of day. At the time, GM management saw little value introducing such a vehicle, especially when performance cars were fading in popularity. However, fans rallied and encouraged the manufacturer to go through with production, and it was a success. Even though many enthusiasts tout the aesthetics of muscle cars of the 1960's, it is hard not to appreciate the power and significance of the 1970 models.
1970 Chevelle SS 454 LS6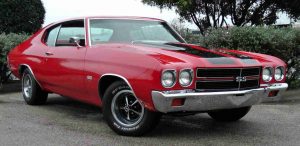 Before 1970, GM had a rule that no cars would be manufactured with over a 6.6-liter engine capacity. However, during the 1970's, things became larger and faster. One of the prime examples of pure power is the 1970 Chevelle SS 454. Thanks to the V8 big block engine, it produced approximately 360 horsepower and could complete a quarter-mile sprint in under 13 seconds. Top speeds approached 108 miles per hour. Beside the engine, buyers were attracted to the sporty styling, which included bulging fenders. This vehicle was famous for causing insurance companies to increase premiums on most performance cars.
1970 Plymouth Barracuda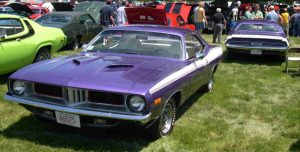 The 1970 Barracuda models were completely restyled. For the first time, they were produced on the new Chrysler E platform. The sleek exterior gave other muscle cars a run for their money. Thanks to the large size, the Barracuda offered almost every engine option Plymouth produced. The most popular among muscle car lovers was the 383 CID Super Commando V8, which provided 335 horsepower.
Every muscle car enthusiast has a favorite vehicle from the 1970's. The above cars rate at the top of the list. Each provided unique styling and incredible performance, still turning heads today.
Which muscle car from the 1970's is your favorite? Let us know. Please add the car you think is one of the best, if not THE best muscle car of the 70's in the comments section below or on the Cool Rides Online Facebook Page.