The Coolest Classic Cars of the 1950's
The 1950s was a golden age of car design, evoking images of long, flowing lines, futuristic tailfins and just enough nuclear-age weirdness to create an entirely unique style that helped define an entire era. The decade produced some of the finest muscle cars and classic automobiles on the road, but there are a few that stand out from the rest. Here's a look at three of the coolest classic cars from the 1950s.
1957 Ford Thunderbird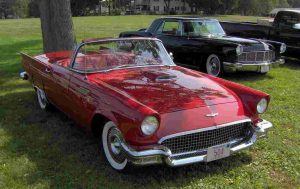 Brought about as a response to Chevrolet's Corvette, the Ford Thunderbird was a classic practically from the moment it was released. Though it was marketed as a "personal luxury" car, the Thunderbird's sleek, sporty styling and powerful engine options certainly qualified it as an honest-to-goodness sports car. The 1957 model displayed some attractive cosmetic changes, and had a new 245-horsepower engine in the beefy 5.1-liter V-8. One of the more sought-after engine options among performance enthusiasts was a brawny supercharged V-8 which produced 300 horsepower. The Thunderbird saw a more radical redesign in 1958, but the 1957 model remains among the most popular and stylish cars of the decade.
1954 Cadillac Eldorado
Cadillac certainly evokes a certain image in the minds of drivers, and a part of that reputation is owed to the Eldorado. The flamboyant Eldorado convertible was quintessential Cadillac through-and-through, with long, sweeping, slightly ostentatious styling, a big, powerful V-8 engine and a series of luxurious touches inside and out. Elvis was known to favor the Eldorado as one of his favorite cars.
The 1954 model was the first to use a standard factory-produced body instead of the earlier, more unique sheet-metal design, but what it lost in character it gained in significantly increased sales. The line went on to become one of the longest-running models in the world, and the classic 1954 Cadillac Eldorado is a big reason why.
1955 Mercedes-Benz 300SL Gullwing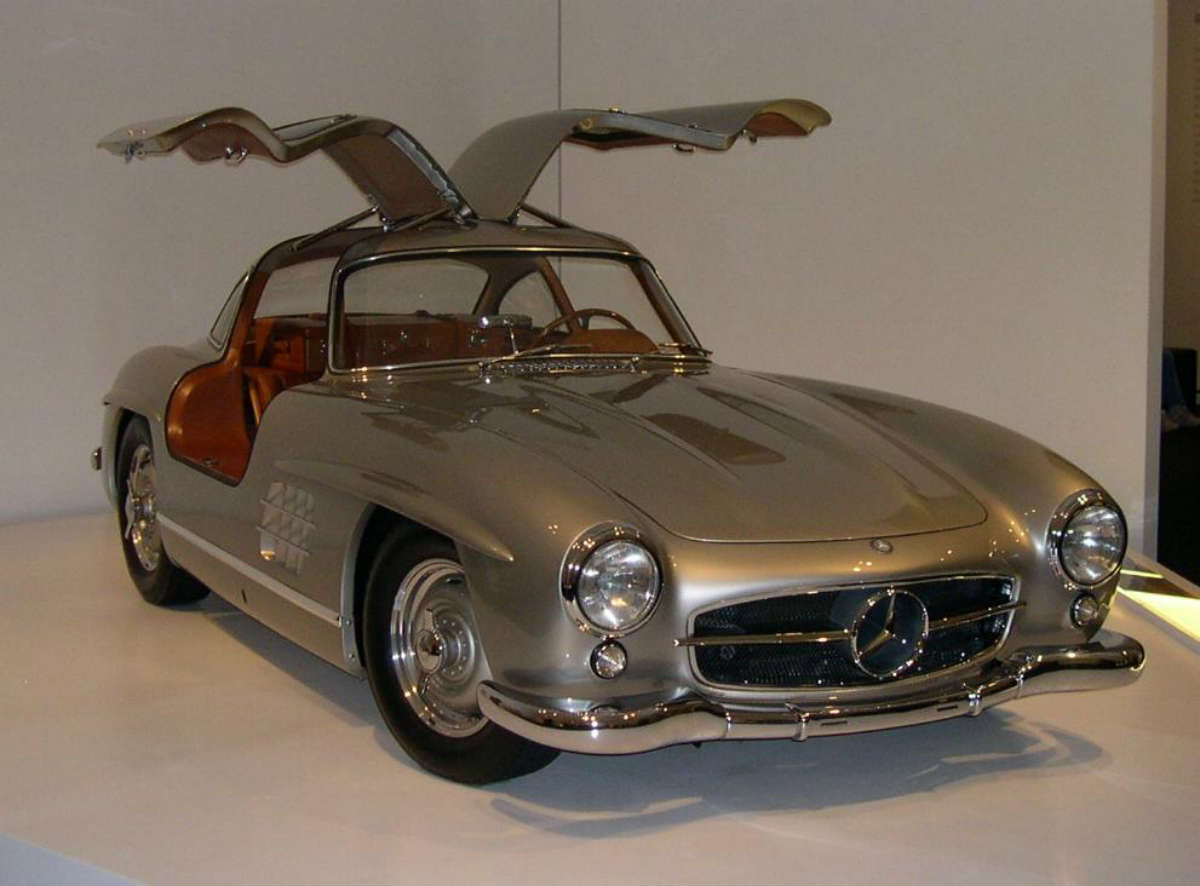 The 1955 Mercedes-Benz 300SL Gullwing isn't just one of the classic cars of the 1950s, it's one of the greatest cars of the entire 20th century. Born to be the baddest production racing machine on the planet, the 300SL Gullwing certainly earned its reputation on both the track and the street. With a whole host of innovations, including the first effective use of direct fuel-injection technology, the 300SL is a legendary car that still stands as one of the finest pieces of engineering in automotive history. Powered by an innovative straight-six engine producing an easy 212 horsepower, the delightfully light Gullwing was capable of rocketing along at speeds approaching 160 miles per hour at a time when few cars breached the century mark.