The 1950 Ford Club Coupe – How the New Design Saved Ford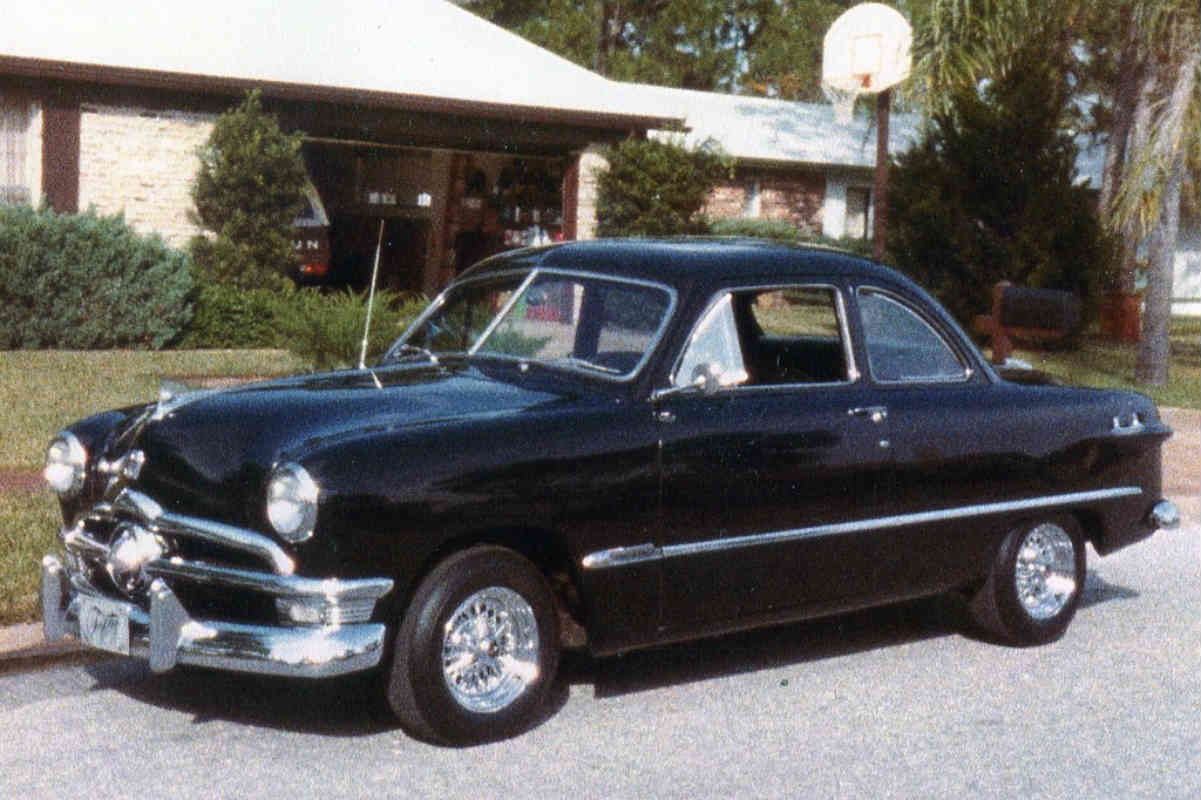 The 1950 Ford Club Coupe is a popular version of a 1949-1951 model that some historians credit with saving the iconic American manufacturer from demise during the critical post-war years.
In 1946, the Big Three resumed civilian automobile production, but General Motors, Ford and Chrysler all relied on pre-war designs through 1948.
The Club Coupe's Fresh New Design
Ford introduced a new, streamlined design. The 1949 Ford featured a complete redesign except for certain drivetrain components. The 1950 Club Coupe included updates like forward-engine placement that allowed for an enlarged cabin. The antiquated torque shaft was retired in favor of a new drive shaft. The 1950 models included updates that resolved certain handling and noise issues that had plagued the 1949 Fords. As a result, the 1950 Fords are sometimes favored by today's collectors and enthusiasts.
The Shoebox Ford
The coupe's updated body was bolted to a ladder-style frame. The new design's integrated fenders and wide slab sides contributed to its informal moniker, the "Shoebox Ford." Ample chrome accents compliment substantial wraparound bumpers and front grille. The black body and wide white sidewalls set off the brilliant chrome in a most attractive way. In the '50s and early '60s, this popular vehicle was often modified by performance-seeking enthusiasts.
1950 Club Coupe – Powertrain and Performance
The Club Coupe was powered by one of two engines. The 226-cubic inch, straight-six supplied 95 hp and 180 lb-ft of torque. The 239-cubic inch, flathead V8 was good for 100 hp and 181 lb-ft of torque. The engine was mated to a either a three-speed manual or a four-speed manual with overdrive. The coupe's suspension includes a rear end with leaf springs and live axle. The front independent suspension features A-arms and coil springs. A Club Coupe equipped with the smaller engine offered a theoretical top speed of 79 mph, while the estimated top speed for the bigger V8 equipped with overdrive was 85 mph. In simulations, the larger engine with overdrive accelerated the Club Coupe from zero to 60 mph in 17.0 seconds.
Of the more than 1 million Fords produced from 1949 to 1951, the Club Coupe with overdrive offered motorists perhaps the coolest ride of all.