The 10 Most Expensive 1970s Muscle Cars To Restore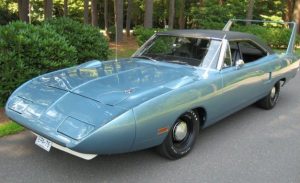 Restoring a car may cost a lot of money, especially when it's a muscle car from the 1970s. It will take a great deal of funds to create original horsepower and performance. Here are the 10 muscle cars from the '70s that will cost the most to restore.
1. 1970 Plymouth Superbird.
This car was originally created to dominate the NASCAR circuit. It had the power to reach speeds above 200 mph. Today, this car is extremely rare. There are people who have paid up to $700,000 for a complete restoration.
2. 1971 Hemi 'Cuda.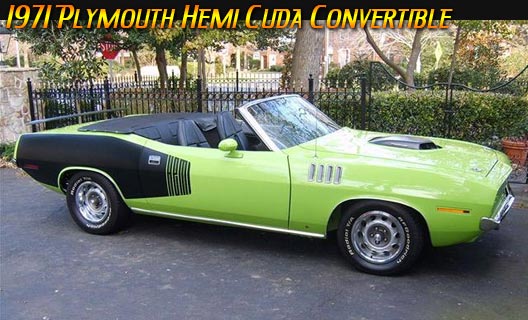 It may cost a person between $80,000 and $100,000 to restore this car to original condition. This is after a person buys the car at an estimated price of $150,000. However, it can be a real head-turner after restoration is complete.
3. 1970 Chevelle SS 454 LS6.
This car is probably one of the most coveted muscle cars ever produced. The big block 454 produced 450 horsepower, which made it one of the fastest cars ever made. The average cost to replace a Chevelle engine of this kind runs $5,000 to $10,000. A full frame may run approximately $80,000. Modifications are limitless, but they can definitely get expensive as well.
4. 1970 Buick GSX.
At the time, this car was among the fastest in production. Since few original parts are being reproduced, finding them will be difficult and expensive.
5. 1971 Mustang Boss 351.
Since this particular Mustang was only produced in 1971, it's extremely rare. In fact, only 1,806 were ever made. This is the main reason why it will be expensive to purchase and restore.
6. 1978 Trans Am.
Even though the average resale value of an old Trans Am is approximately $6,000, a person will need to put a lot of work into the restoration process. In the end, this car gains great value because of the money it takes to restore it.
7. 1970 Dodge Challenger R/T.
The original Challenger had a great and powerful design. Unfortunately, Mopars are usually the most expensive cars to restore. It appears that lack of parts will make it costly to restore this vehicle.
8. 1973 Pontiac Trans Am SD-455.
This car was produced in small numbers. Even during original production, engine components were hard to find. This makes them extremely rare today and drives up the restoration cost.
9. 1971 Corvette LS6.
Corvettes are very popular restoration projects. However, they are also some of the most extensive. The reason is because it's hard to find an old Corvette of this kind that does not have extensive damage.
10. 1970 Chevrolet Camaro Z28 LT1.
This car is a powerhouse. Many believe that it's the best Camaro that was ever built. As time goes by, this body style becomes increasingly more rare. To restore this car, a person should expect to pay tens of thousands of dollars.