Royal Caribbean's Symphony of the Seas: The World's Largest Cruise Ship
More than 100 years ago, the Titanic was the largest cruise ship on the water. But today, a ship that's twice as high and twice as wide is the new queen of the sea. With 18 decks and seven "neighborhoods," Royal Caribbean's Symphony of the Seas is the world's largest (and newest) cruise ship. In order to fully comprehend the ship's massive size, we put together this infographic to show how it stacks up against other historic vessels.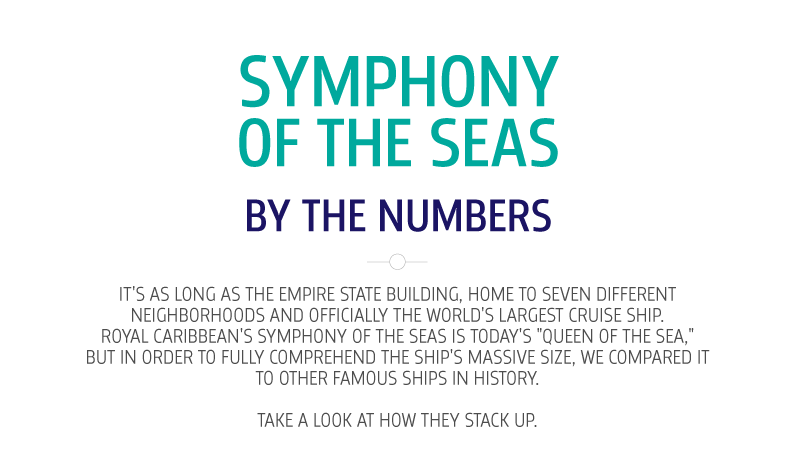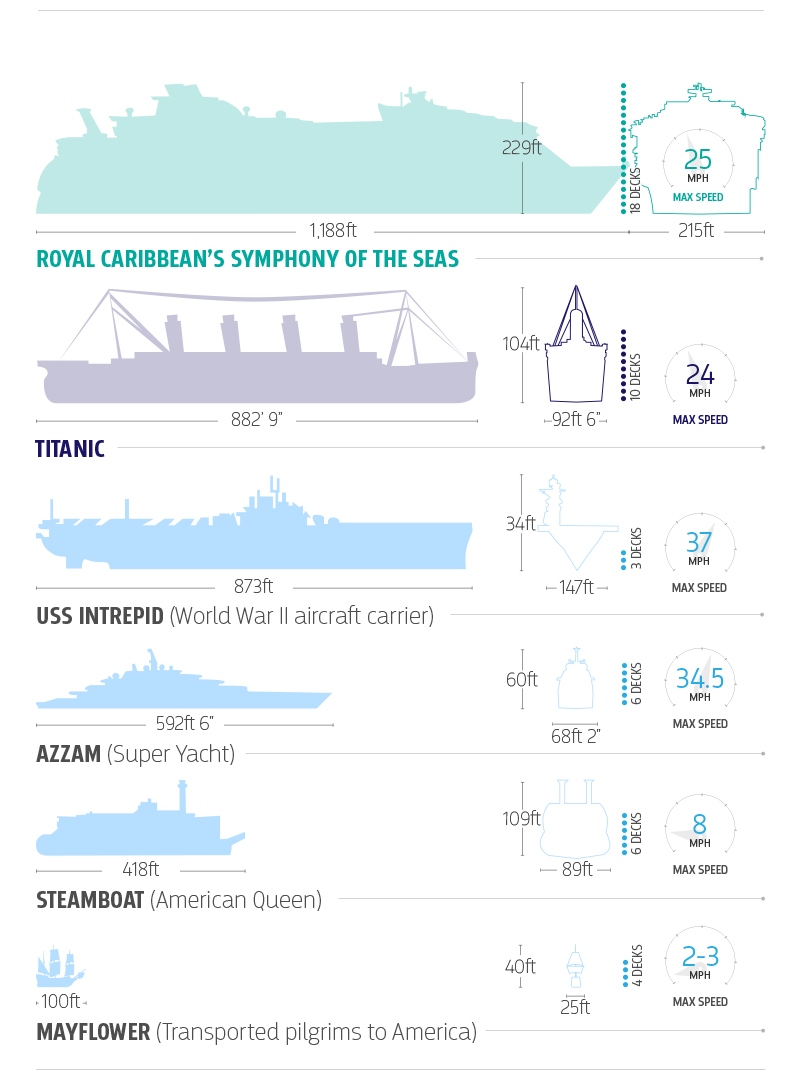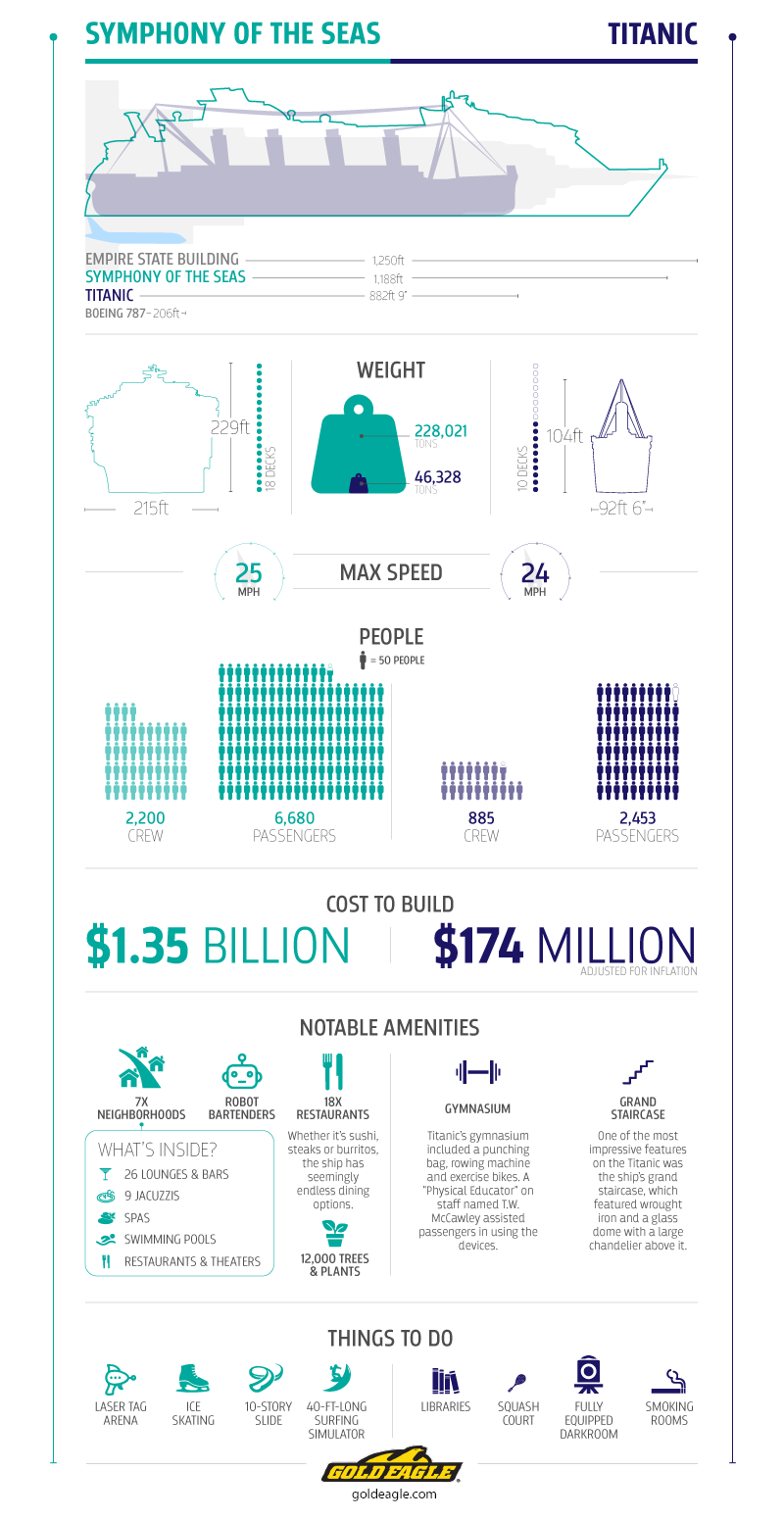 With a ship of this size, it's hard to put things into perspective, but we'll try our best. At a staggering 1,188 feet, Royal Caribbean's Symphony of the Seas is as long as the Empire State building without its antennas. It's also nearly six times longer than a Boeing 787 passenger jet airplane.
If we take a peek inside the ship, the numbers continue to amaze. Symphony of the Seas has a capacity of 8,880, including 6,680 passengers and 2,200 crew members, which may seem like things could get crowded, but considering there are seven neighborhoods inside the ship (yes, seven), there's plenty of space to stretch out and relax. Those neighborhoods host 26 lounges and bars, 9 Jacuzzis, spas, swimming pools, restaurants, a laser tag arena, ice skating, theaters and more than 12,000 trees and plants. Oh, and that's not to mention the 2,759 staterooms and 24 guest elevators.
When we compare the ship's capacity to the Titanic, Symphony of the Seas can hold 5,542 more people than the Titanic. Surprisingly, the only area that Titanic has Symphony of the Seas beat is speed, but not by much. At 25 MPH, Titanic's max speed is 1 MPH faster than Symphony of the Seas. In terms of amenities, Titanic's squash court and smoking rooms were popular among its guests, but one of the most notable features was the ship's grand staircase, which featured wrought iron and a glass dome with a large chandelier above it. While luxurious at the time, they definitely don't compare to Symphony of the Sea's 40-foot-long surfing simulator and 10-story slide.
So what's the price tag to build the world's largest cruise ship? Symphony of the Seas cost an astounding $1.35 billion to build, but judging by its size and features, it was probably worth every penny!