REVVING UP™ – ON THE TRACK
SYNOPSIS:
There's no doubt that our Nissan 350Z re-build was a labor of love. But all the time and attention to detail is well worth it since we're putting it to the test in Revving Up™ Episode 7!
See how the choices made by Galuska and Goodson come to fruition as we take the newly rebuilt coupe around the racetrack at Autobahn Country Club in Joliet, Ill.
FIRST THINGS FIRST
Welcome to the exciting conclusion of Revving Up! We've spent countless hours in our garage located in the Windy City. What have we been doing here, you ask? Building a 2003 Nissan 350Z into a combo daily driver/weekend track car and doing it on a $25,000 budget.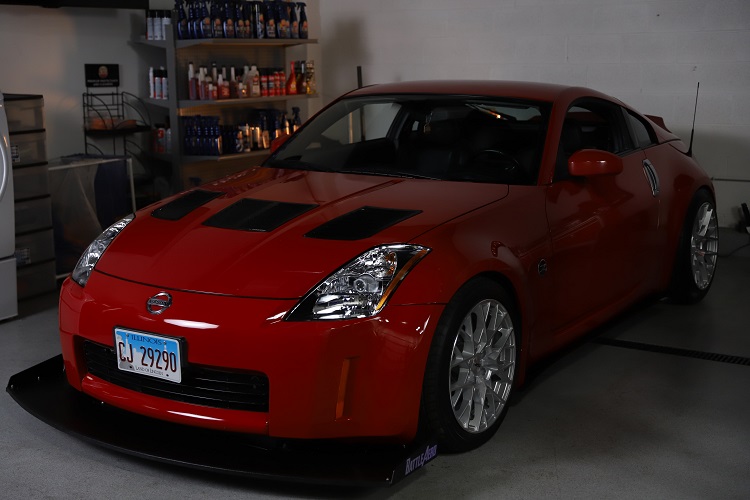 If you've been following along, you know that we are yearning to take this beauty out to the track. But before our team can adequately enjoy the fruits of our labor, there's one more detail we want to include.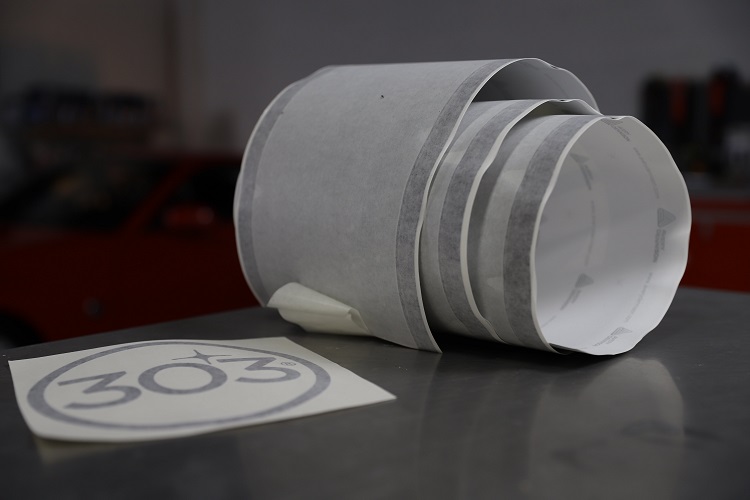 Vinyl wraps! We're going to dress our car with partial vinyl wraps to show off the 303 and STA-BIL brand emblems. After all, it's who we are.
Think of it as the cherry on top of our project to send it over the top. Following the installation, we'll be whipping around the track to test out the car's performance. It's enough to make even the most stoic of personalities jump for joy.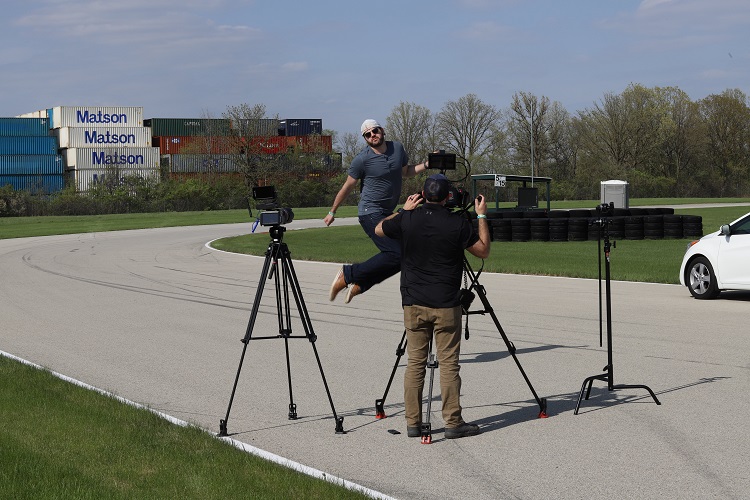 So do your best to contain your excitement and keep both feet on the ground. We are moments away from enjoying all of the time we spent in the garage, making this car into an absolute beast.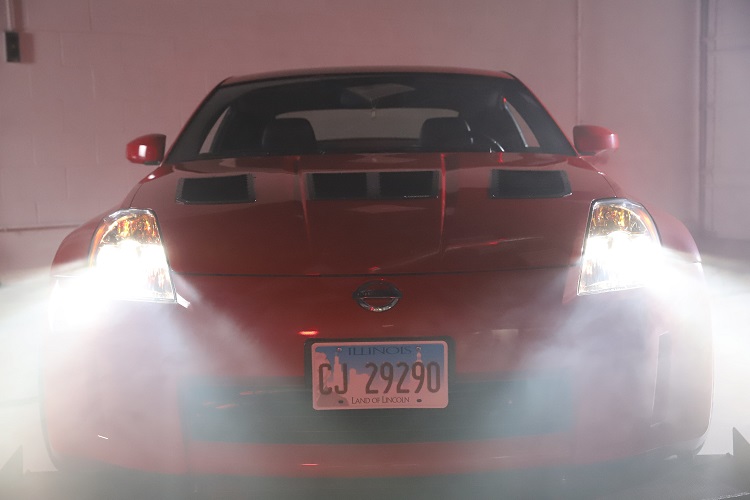 THAT'S A WRAP. A VINYL WRAP.
Before we can get started with the custom vinyl art we ordered from Rolff Sign Company, it's necessary to prep the surfaces properly. We're spraying a simple IPA Solution onto a microfiber towel. Then, we're going to wipe down the surface areas where the vinyl wraps will be applied.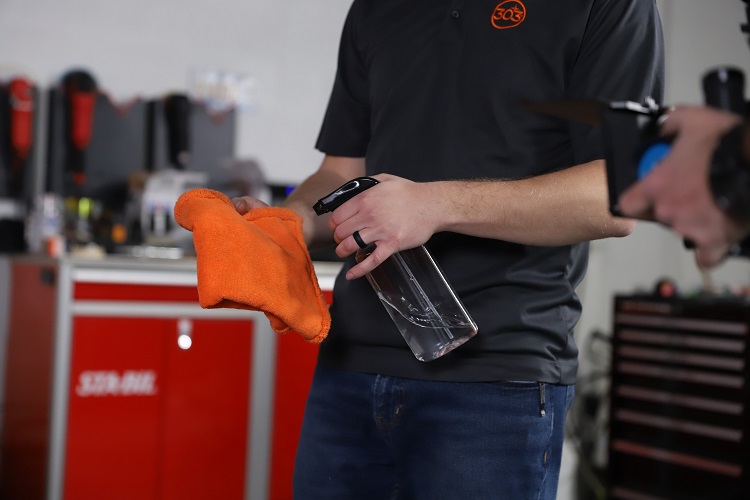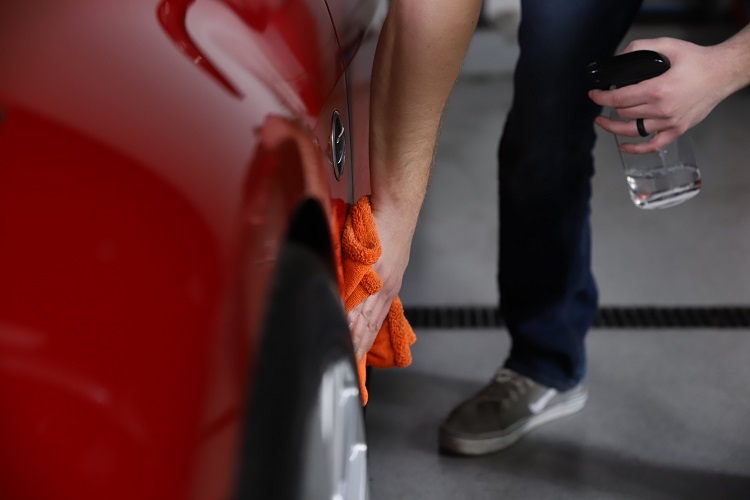 After the exterior surfaces were clean, we used the following tools to apply the partial vinyl wraps the right way.
Rubber squeegee with a felt side
Tape measure
Masking tape
Razorblade (to cut around the edges)
Heat gun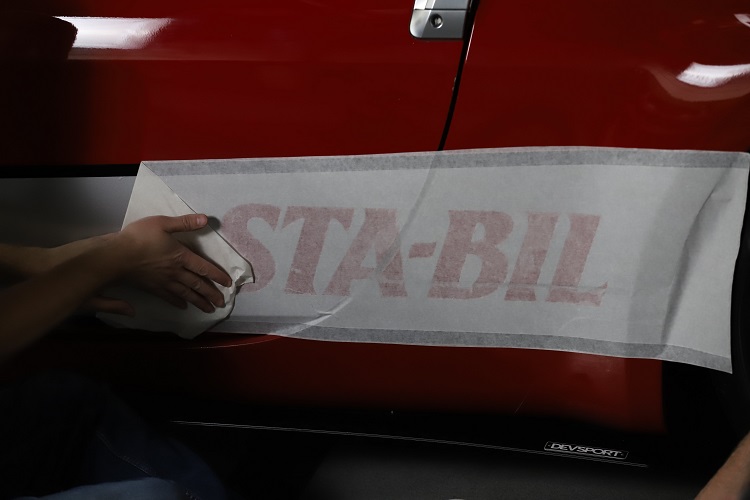 After placing the STA-BIL and 303 emblems ever so carefully, we went over them with a heat gun so they bond correctly to the surface of the car. It's critically important to keep the setting on low and keep moving the gun. Otherwise, you run the risk of overheating the vinyl which can make it tear easily.
"This process takes around an hour per side but can take longer depending on how much vinyl you are laying," says 303 Brand Manager DJ Goodson. "It's really important to take your time on these because there's nothing worse than putting in all this work on a custom build, then having it look strange because you rushed the vinyl."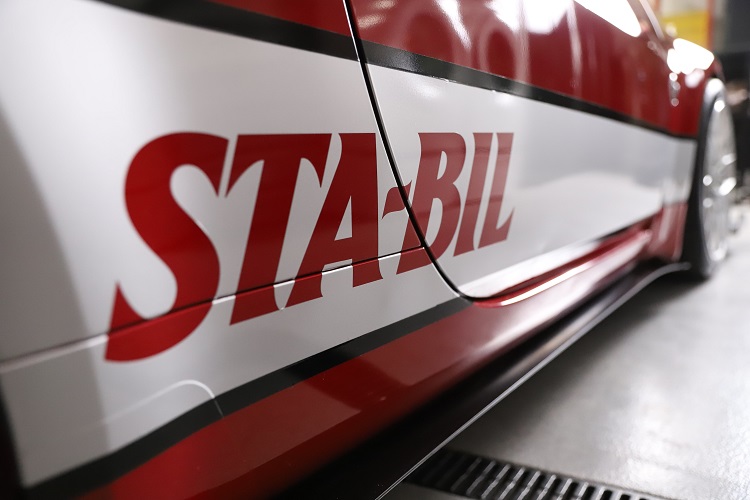 As you can see from the photo above, we are more than happy with how it turned out. So we are finally ready to take it for a spin out on the track!
WHEN THE HARD WORK PAYS OFF
After putting all the hours into the 350Z, finding a proper place to let this horse gallop was imperative. Using a little elbow grease, our devoted content and brand teams made it happen by securing our place at the Autobahn Country Club in Joliet, Ill.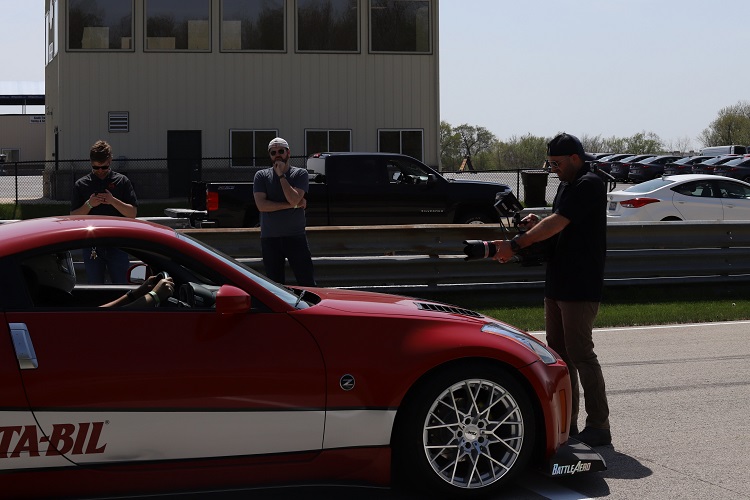 The Autobahn Country Club has several remarkable members, including the father and son racing duo Bobby and Graham Rahal. We almost felt a similar familial connection between STA-BIL and 303. In fact, Bobby Rahal and STA-BIL both came into existence in the 1950s, while Graham Rahal and 303 arrived in the 1980s.
Now that you have a little background on the track to accompany six full episodes worth of knowledge about our 350Z, enjoy some action shots with a few quotes from STA-BIL Brand Manager and honorary driver Bob Galuska.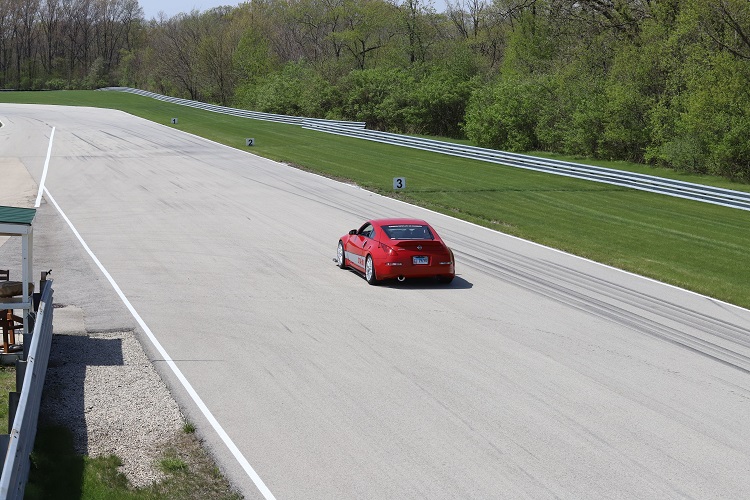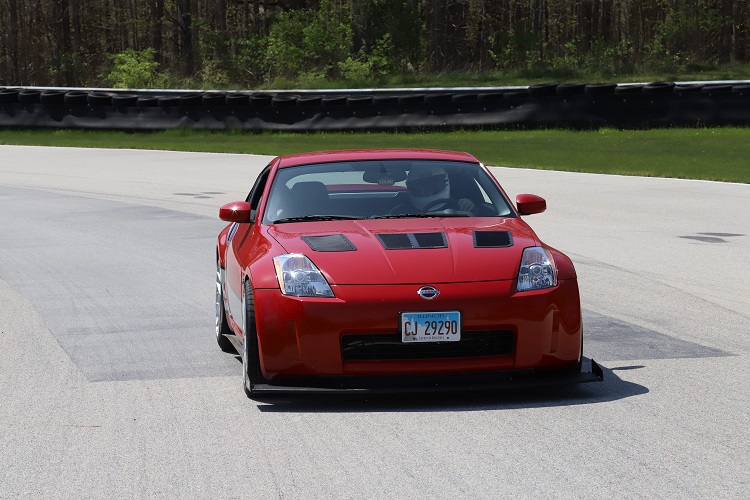 When you just get done changing a lot of parts, be sure to take it slow. Allow the car and yourself to feel out all the new components to see how the car reacts now compared to how it felt before you started modifying it."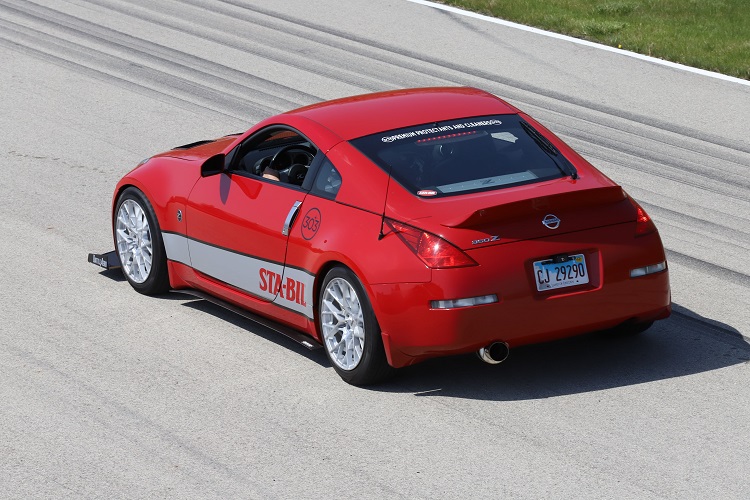 The biggest difference with how the car drives is the handling, for sure. Between the chassis bracing, coilovers, suspension, and the upgraded sway bars, the car feels much more planted when sweeping through the corners."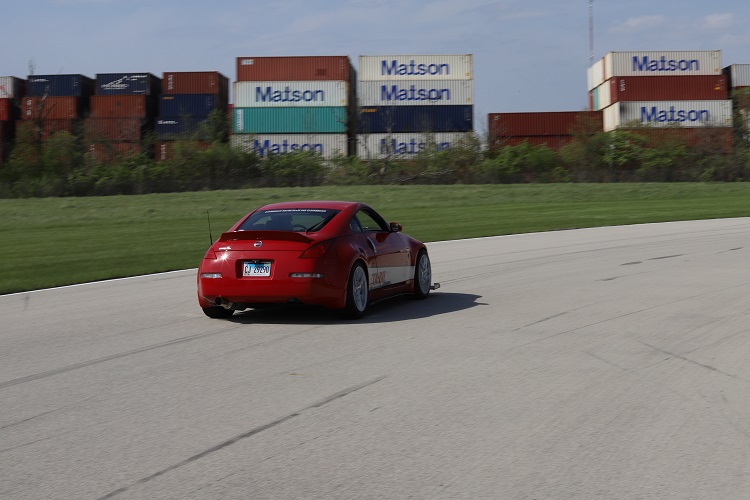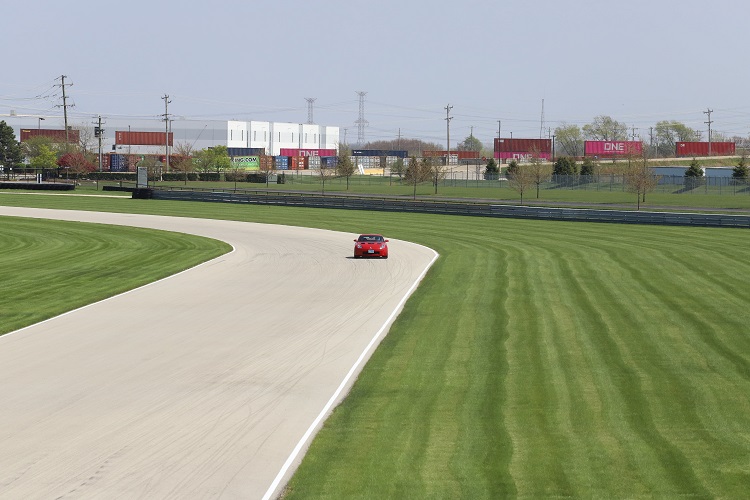 The first time you drive after a build, listen for any noises and pay attention to any weird feelings you might be noticing. No matter how many times you double-check your work, you're bound to potentially miss something tiny that you have to go back and take a look at."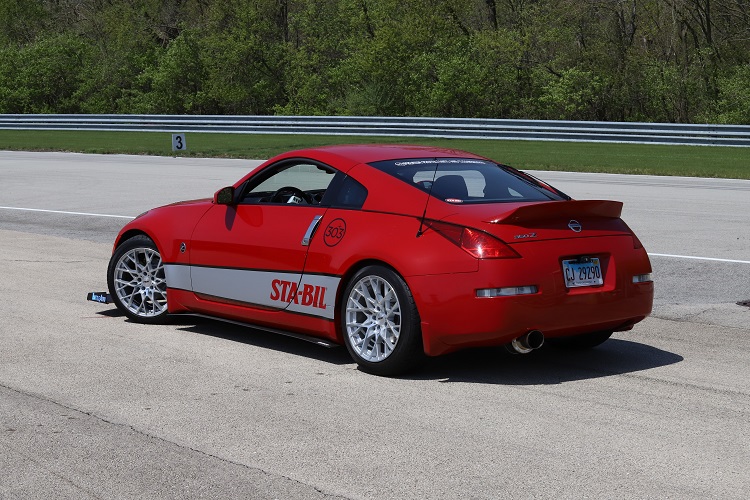 The plan for the car this summer is to have as much fun with it as possible. We'll take it to events we plan on going to, do some track days, and enjoy the car the way it was meant to."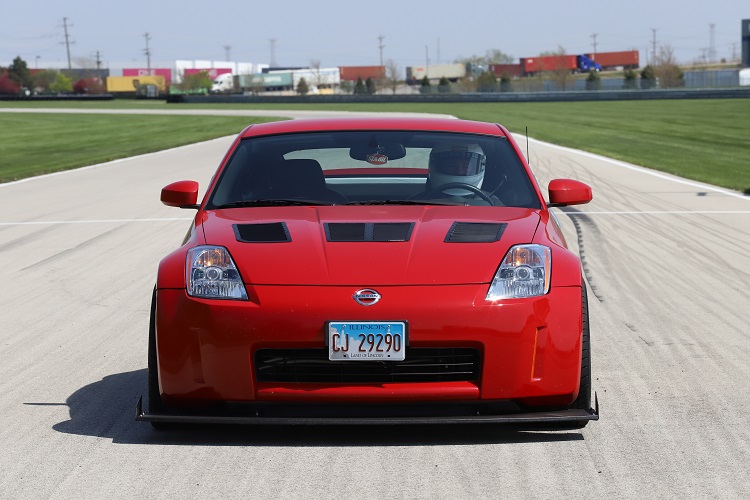 In case it is not glaringly obvious, we are passionate about making car builds fun, unique, and budget-friendly. We sincerely hope this project inspires you to take one on yourself. If you do, trust STA-BIL and 303 to keep your ride in top shape because we only provide the best for people who are passionate about cars.
For more on this car build or the latest STA-BIL® and 303® news, make sure to follow both on Instagram (@303CarCare & @stabilbrand) and Facebook. You can also subscribe to their respective YouTube channels.