REVVING UP™ – ENGINE BOLT-ON MODIFICATIONS
SYNOPSIS: 
The 350Z re-build gains plenty of momentum in Revving Up™ Episode 2. Galuska and Goodson head under the hood to install a new cold air intake, a larger throttle body, and a plenum spacer.  
While working under the hood, the pair also performs routine maintenance by fixing a leaky valve cover and replacing the spark plugs and coil packs.
THE FUN REALLY BEGINS
Our build of a 2003 Nissan 350Z gets going this week as we begin to install some of the new parts we ordered. We purchased all the components we needed (which turned out to be a lengthy list) while sticking to our $25,000 total budget.
We set that budget to show how affordable it can be to build a combination daily driver/weekend track car for the everyday enthusiast who may not have the resources to own multiple vehicles. We love to do this stuff, and if anyone gets inspired along the way, we'll take it!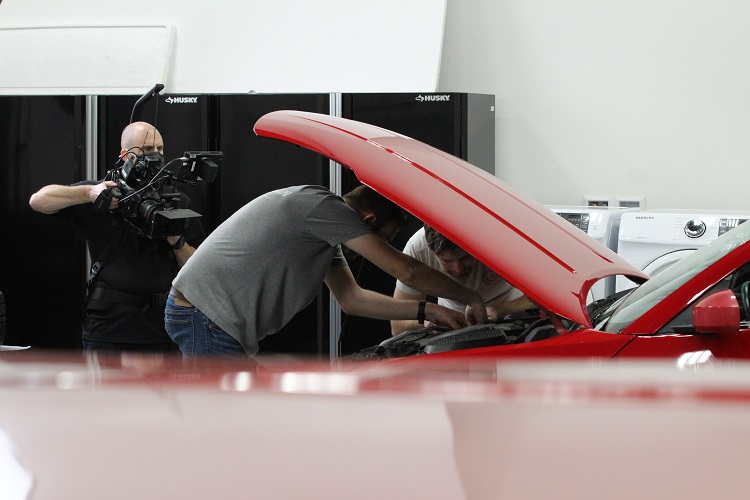 This week STA-BIL® Brand Manager Bob Galuska and 303® Brand Manager DJ Goodson head under the hood to install a new cold air intake, throttle body, and a plenum spacer. They will also perform some routine maintenance by fixing a leaky valve cover and replacing both the spark plugs and coil packs.
CLEARING THE WAY 
The first step was to make room for the new parts, so we removed the upper and lower intake plenums. Since the throttle body is connected to the upper intake, we were able to remove all the parts in this initial step.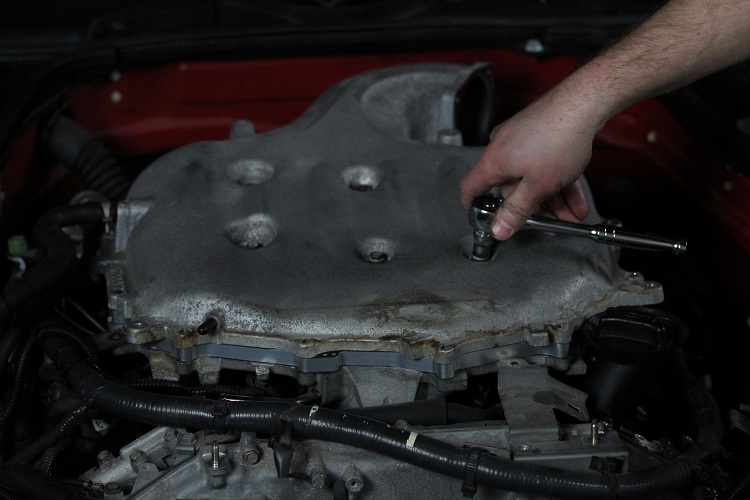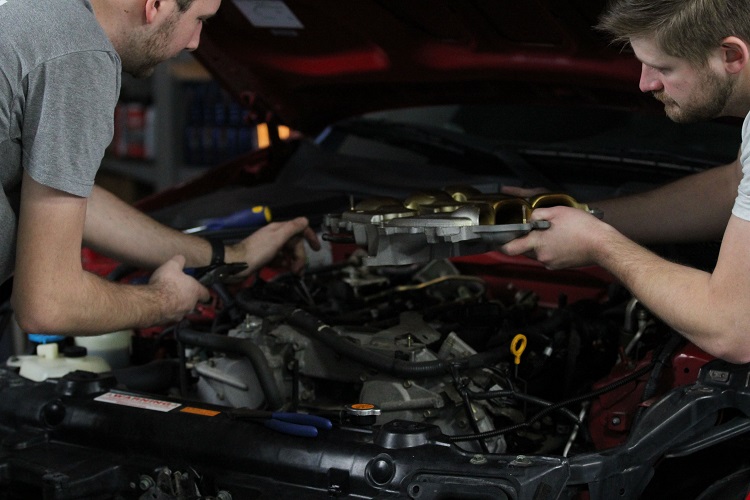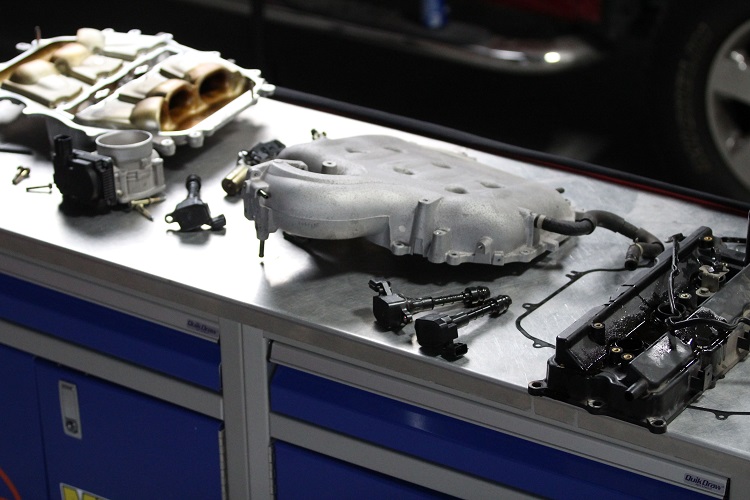 Galuska and Goodson removed the parts and then used STA-BIL® Carb/Choke & Parts Cleaner to cleanse the plenums since they were already out and easy to access.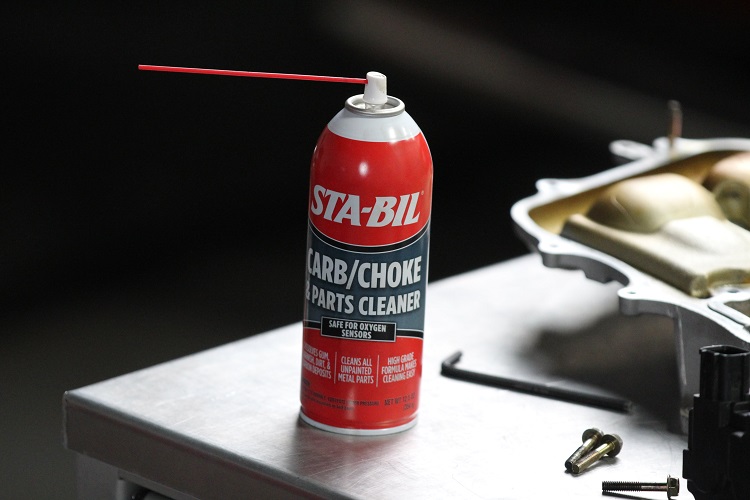 "It's a great parts cleaner," Galuska says. "We were able to remove all the carbon build-up inside of the intake plenum while we had it apart."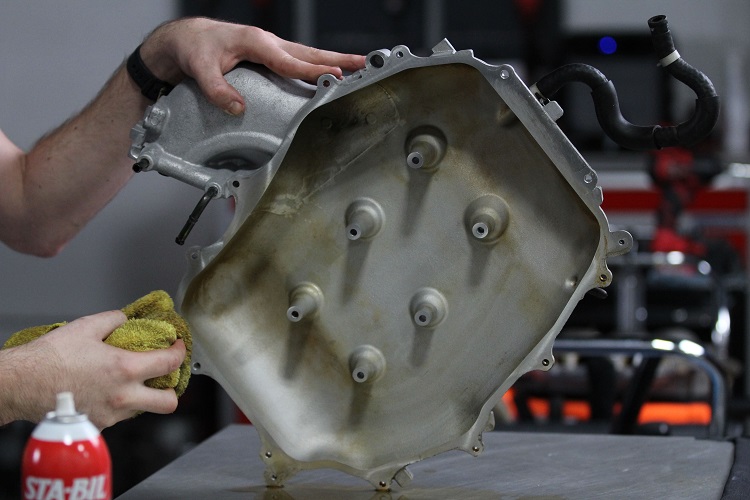 Once the intake plenums were off, they added a cardboard card over the lower intake. Goodson wanted to make sure that "nothing fell internally into the engine requiring us to rip further into the motor." Saving time down the line is always a good idea, especially when working on a project like this.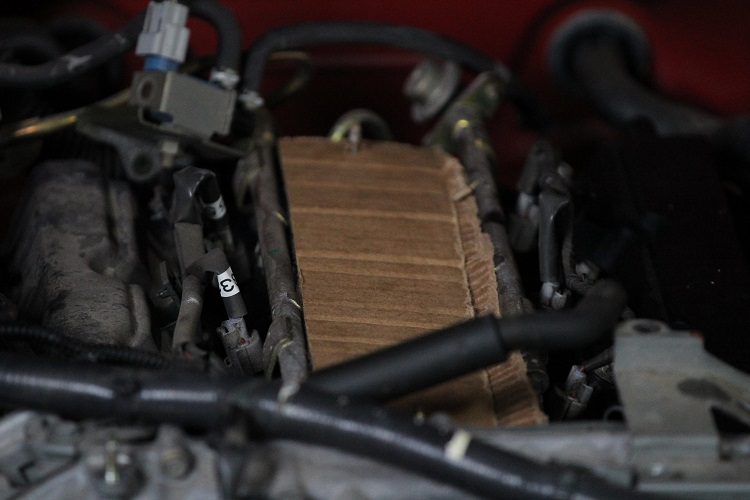 Replacing the valve cover was necessary to fix a problem that occurs a lot with Nissan's DE series engines. "These Z cars, they are notorious for having misfires due to faulty valve cover gaskets," Galuska says. After purchasing the car, we noticed a slight misfire and traced the issue back to oil getting into the spark plug holes due to bad valve cover gaskets.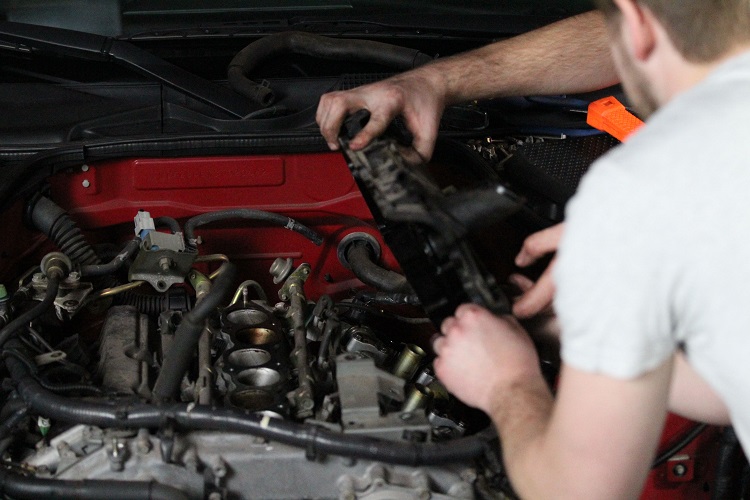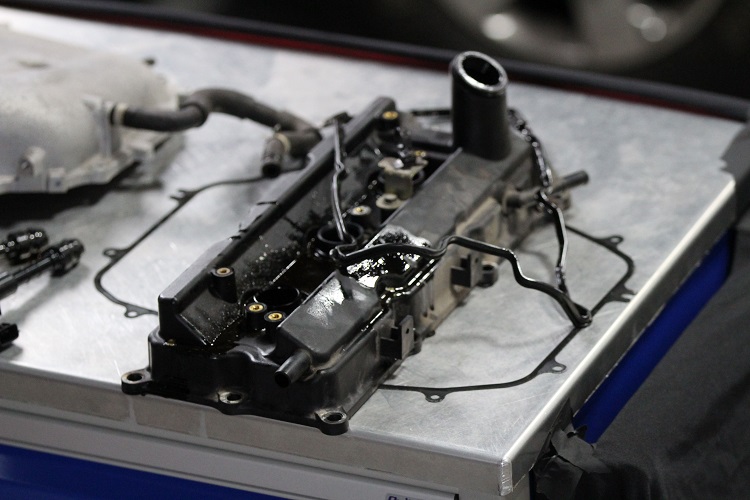 "In some vehicles, the valve cover has separate gaskets around the spark plug holes that are easily replaceable, but of course, Nissan didn't want this to be easy on us." He continues with a hint of annoyance, "On these cars, the spark plug gaskets are all one piece on the valve cover, meaning if one starts leaking, you have to replace the entire thing."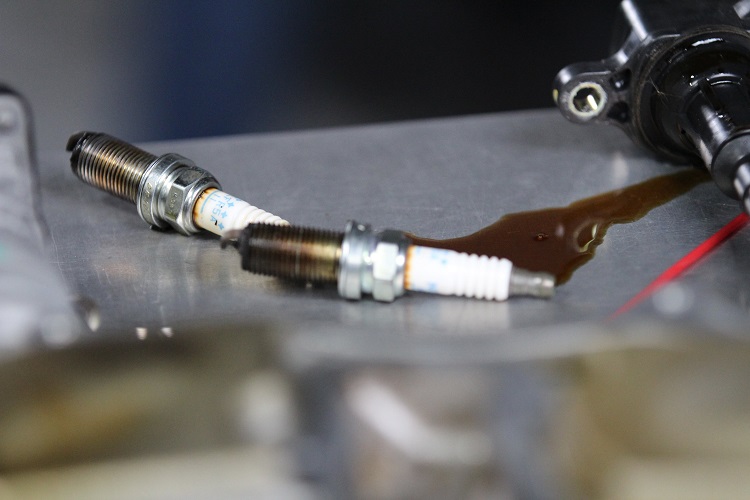 Installing the new valve cover required a basic socket set and a ratchet. Goodson says they also needed some RTV sealant to prevent any unwanted leaks.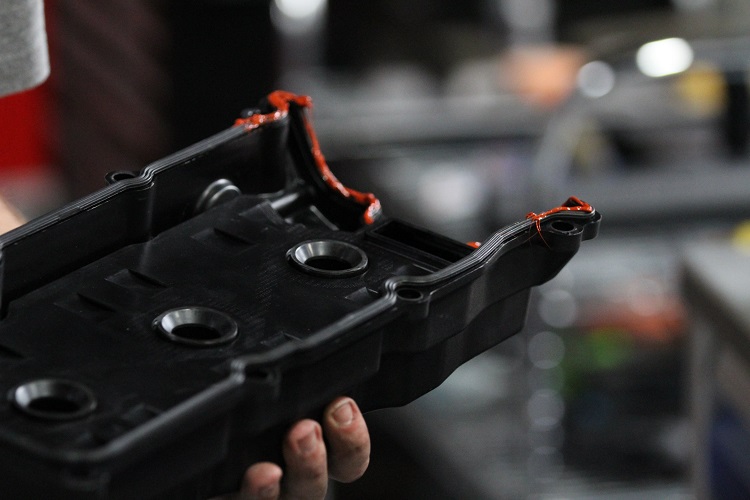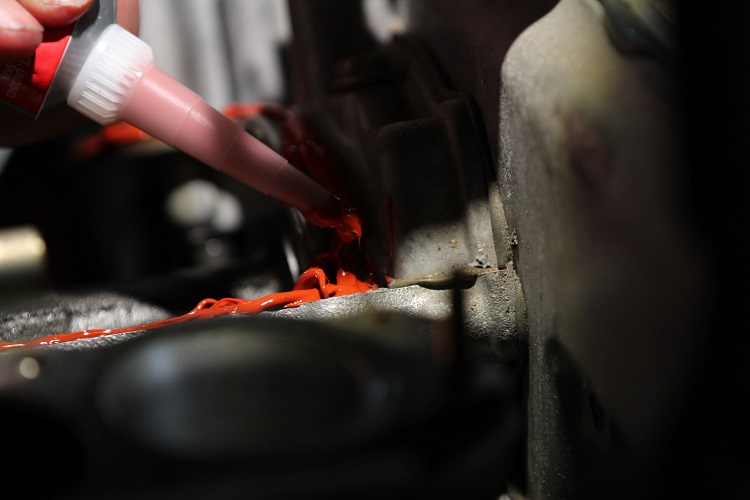 They put the sealant on both the valve cover itself and at the point where it attaches. Galuska added that the decision was a precautionary measure to ensure we don't get surprised by an oil leak once we try restarting the car for the first time. After all, that would make for quite an anticlimactic ending to this passion project.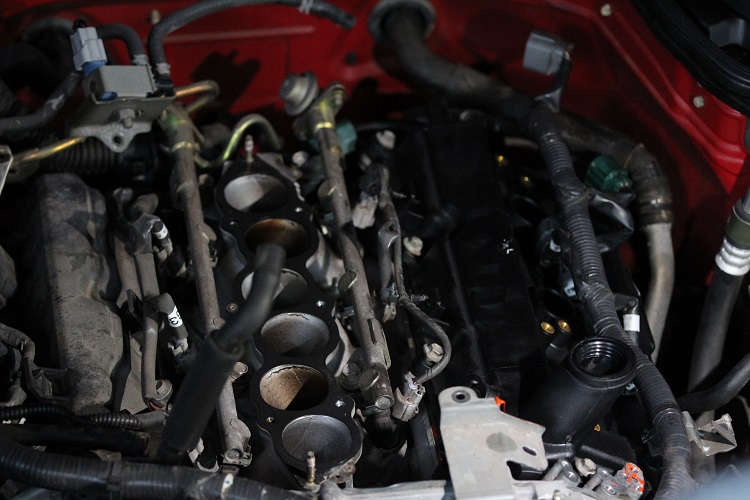 EVERY DETAIL MATTERS 
After replacing the valve cover, the pair also replaced the spark plugs and coil packs to ensure they know that everything is good to go once the car gets put back together.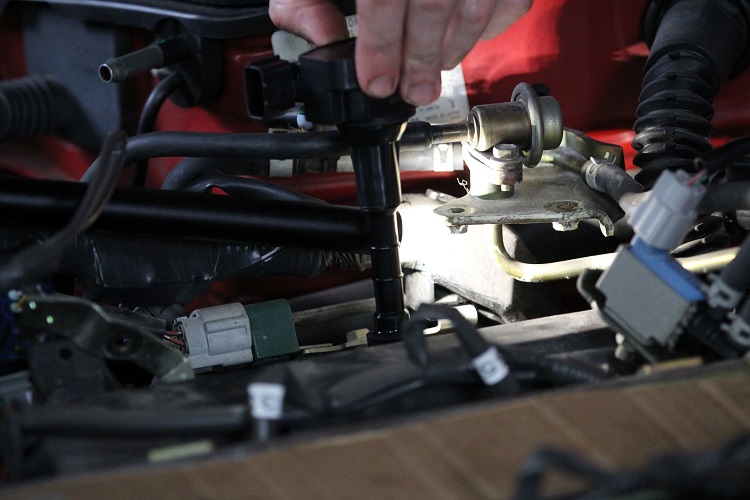 When removing or installing spark plugs, a simple tool can make the job a lot easier, especially when dealing with a car with an engine layout like the 350Z. Goodson says, "Spark plug sockets are a bit different because they contain a rubber grommet on the inside, allowing you to pull the spark plug out of the engine without having to reach in with a magnet."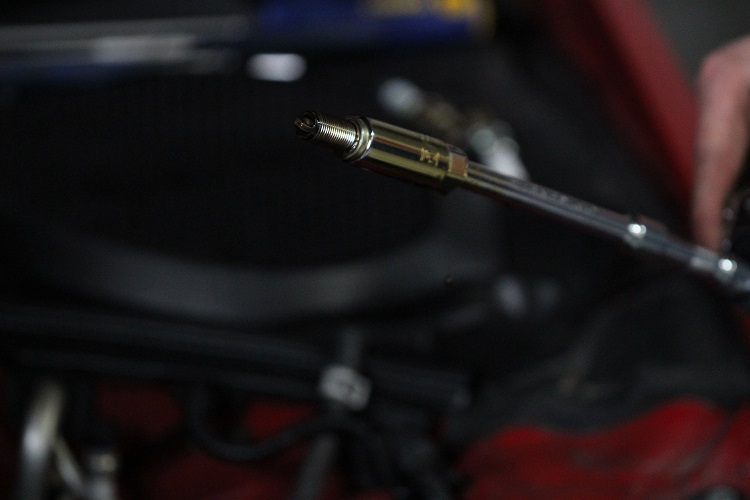 With a replacement valve cover in place, along with the new coil packs and spark plugs, Goodson and Galuska were now free to start putting back the intake plenum, including a new plenum spacer.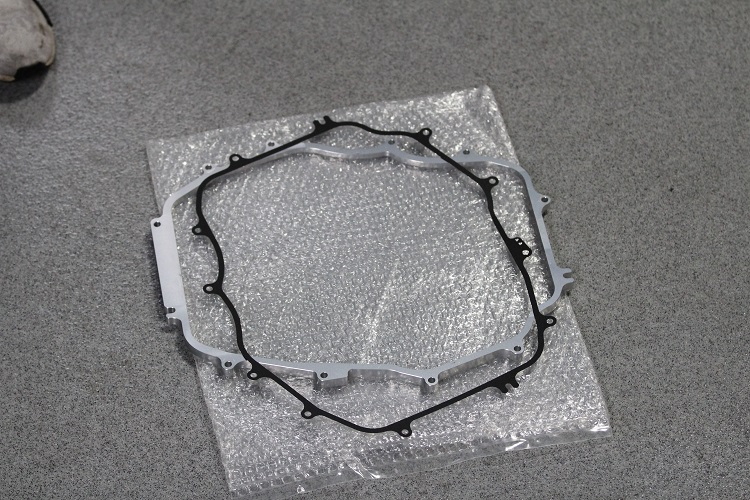 "The plenum spacer is going to let the car breath a bit easier," Goodson explains. "It helps increase airflow to the front cylinders, which is robbed from the factory design and allows us to get more top–end power and a little mid-range torque bump. The best part is it will still allow us to keep our factory strut tower brace."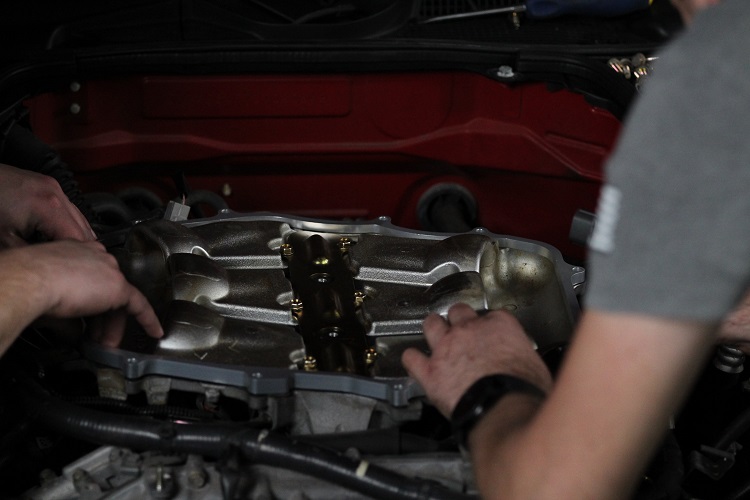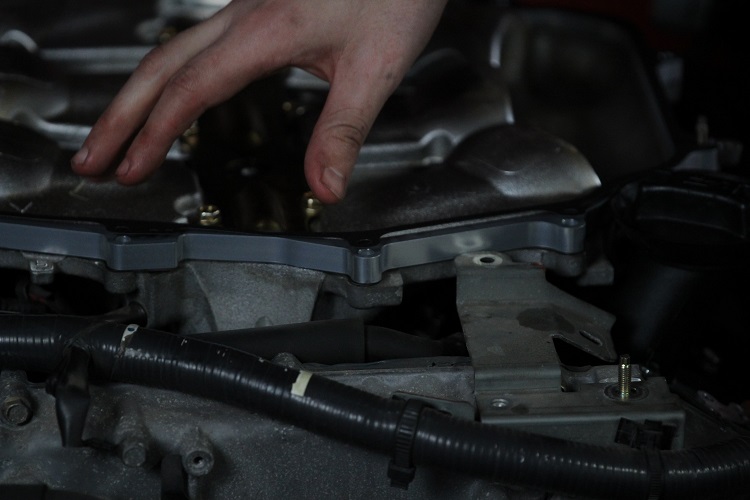 Galuska said they used a 10mm socket, 14mm socket, a 3/8 ratchet, and extensions for the install.
ACHIEVING BALANCE
Once the plenum spacer and its matching gasket were placed, it was time to reattach the upper intake plenum. Galuska recommends that whenever you're installing anything that uses bolts (cars or otherwise), it's best practice to install in a crisscross pattern to ensure the pressure is even on all sides.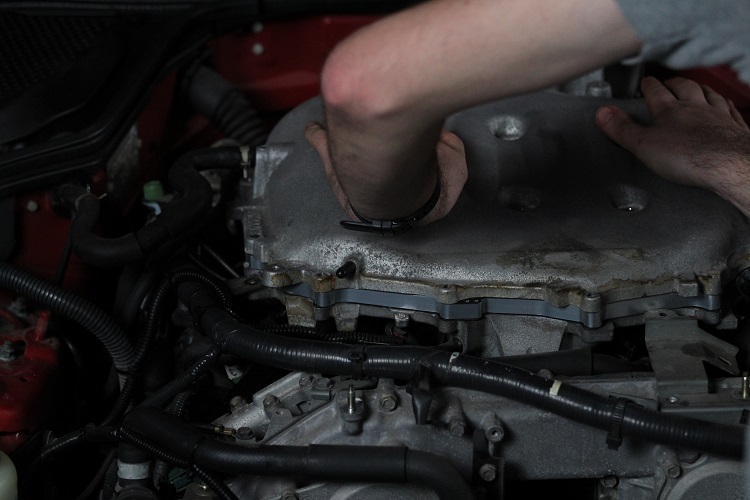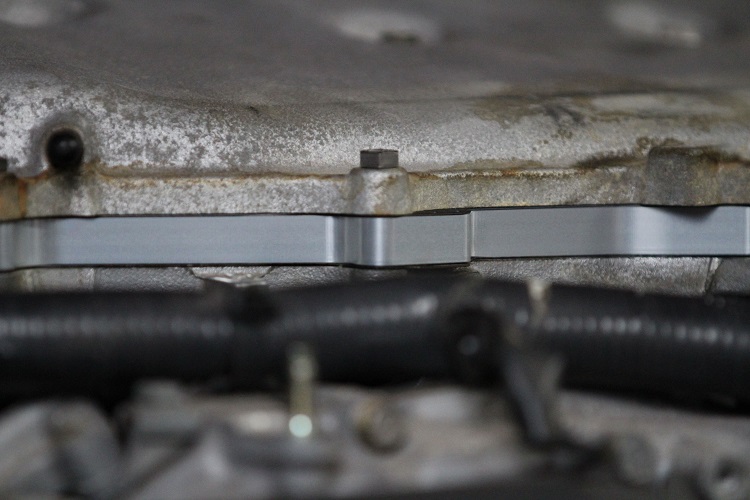 Locating the re-installed upper intake plenum is crucial because that's where you need to attach the new larger throttle body. "This throttle body is the link between our new plenum spacer and our new cold air intake we will be putting on," Galuska explains.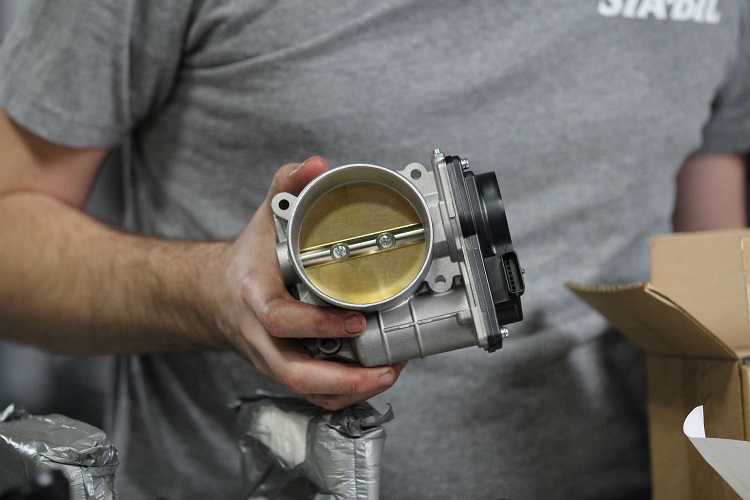 "The air intake is initially where the air starts flowing into the engine," Galuska continues. "It then passes through the throttle body."
Since the throttle body we are using is 5mm larger than stock, it will allow for more airflow into the cylinders, especially since we have already made more room for our plenum spacer. In return, this should give us a more significant throttle response and a slight increase in power.
Goodson says the only tools needed for this step are a set of Allen keys, but they did put some RTV sealant on the spacer between the throttle body and the upper intake plenum to hold it in place during install.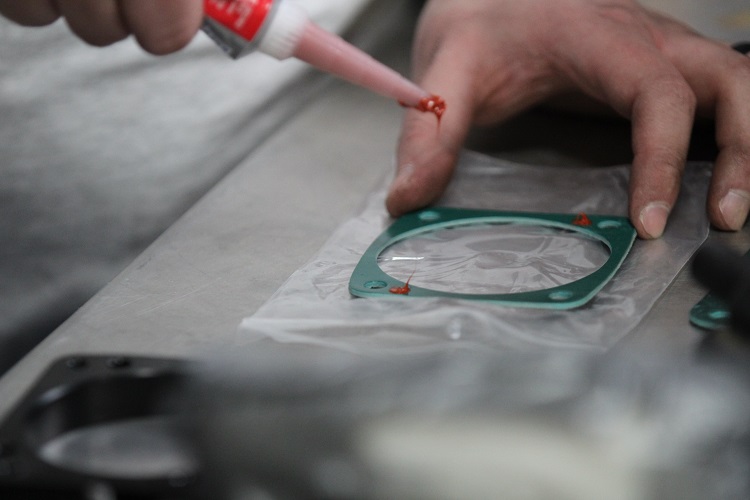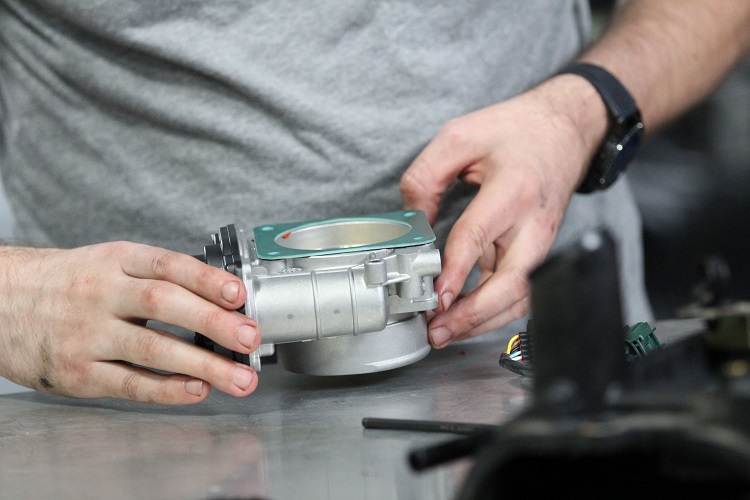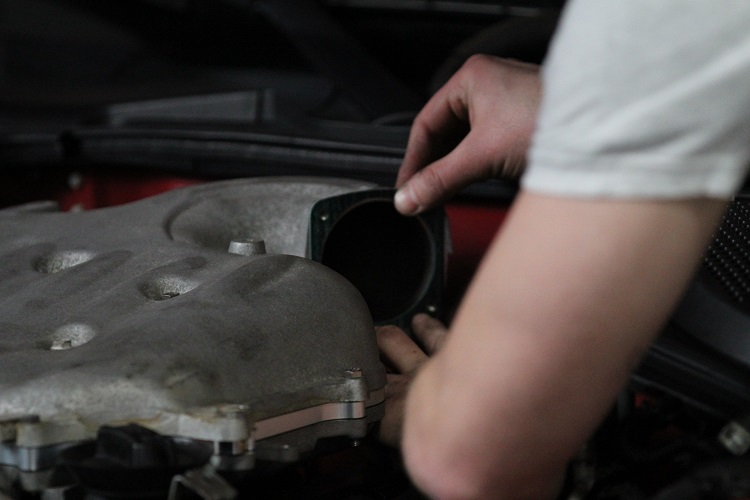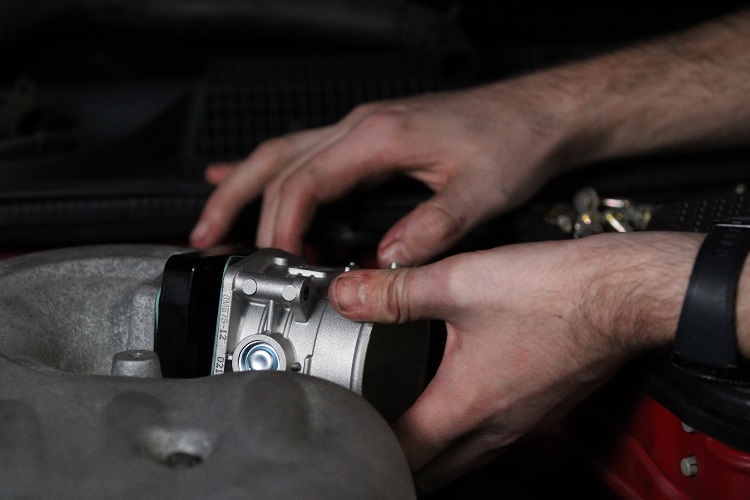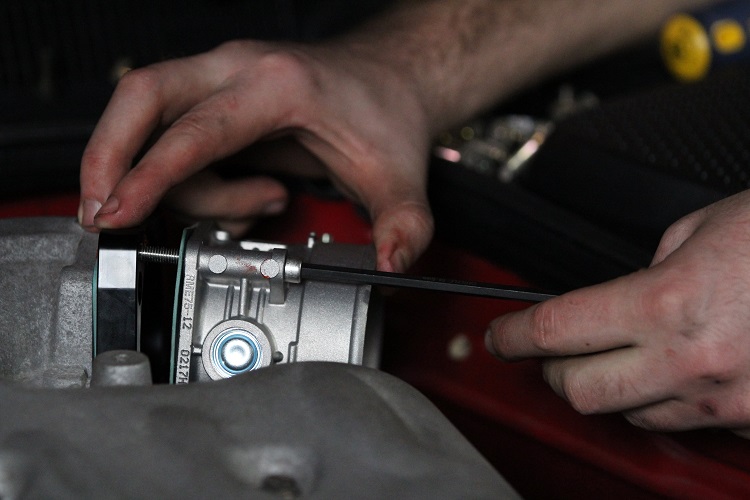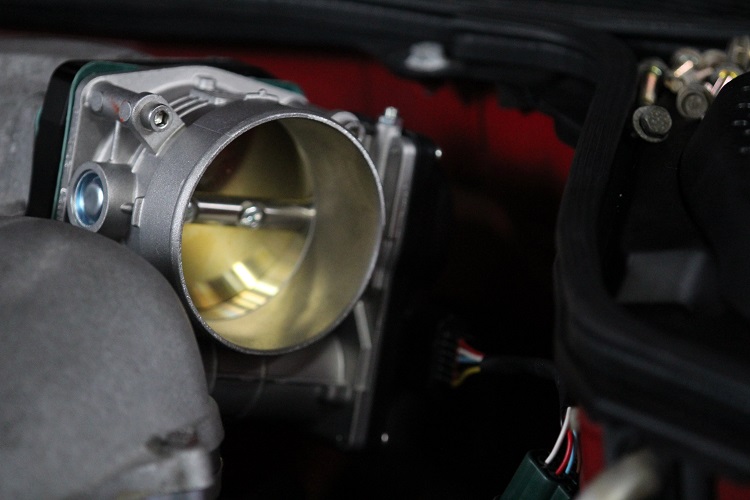 KEEPING IT COOL
With the throttle body in place, the new cold air intake was taken out of its box and ready for installation. "We started the intake install at the top of the throttle body and worked our way down," Galuska explains. "That way, everything lined up and fit the way it was supposed to."
Don't you love it when every piece of the puzzle effortlessly comes together? We sure do.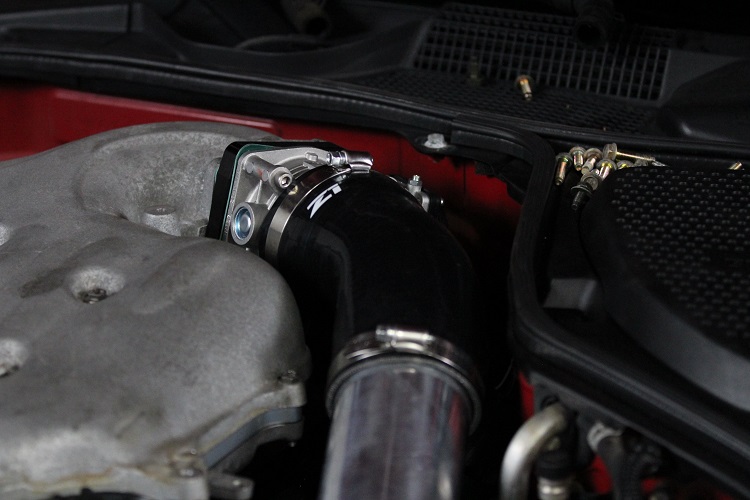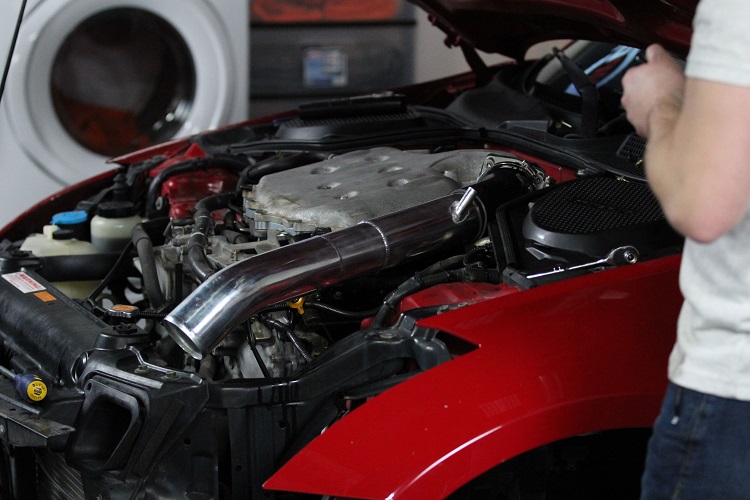 It's important to keep in mind that the cold air intake is not a simple replacement part. It's a whole new system compared to the stock ram air intake.
"Adding this cold air intake is going to do just that. It allows the engine to suck in cooler air from outside the engine bay," Goodson says. "The mandrel–bent tubing and open filter allows the air to flow smoothly into the new throttle body and then down into our intake plenum." 
Performing this step creates cleaner combustion because cooler air is more efficient than hot air, and the old intake was only pulling in the latter since it was located in the engine bay near the heat of the motor.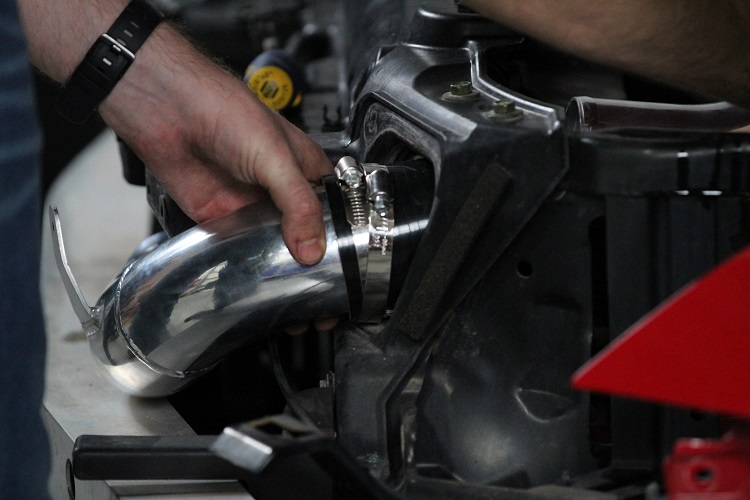 Performing this step requires an 8mm socket, 14mm socket, a ratchet, screwdrivers, and some Allen keys.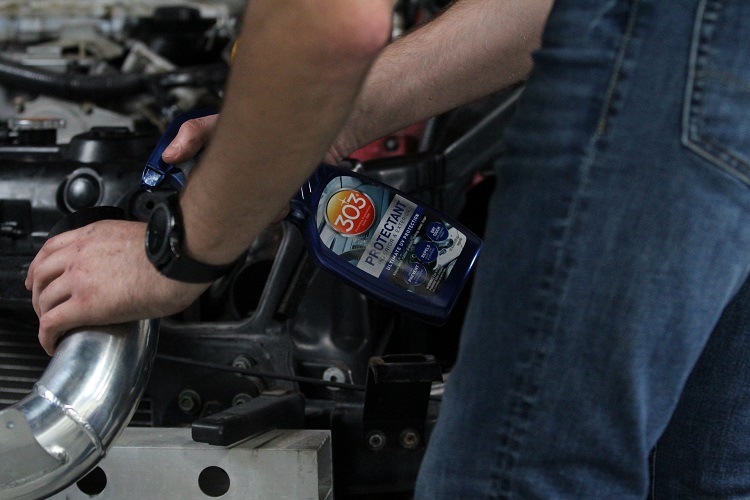 Goodson also pointed out that 303® Protectant helps get the connections in place. "Just like the last episode, 303® Protectant came in the clutch," he said. "Helping us install the silicone connectors on the cold air intake, it added some extra lubrication so we could move things easier when it came together."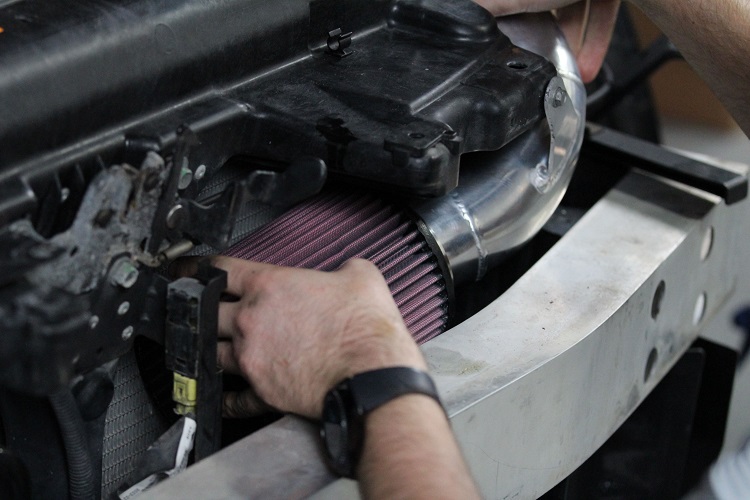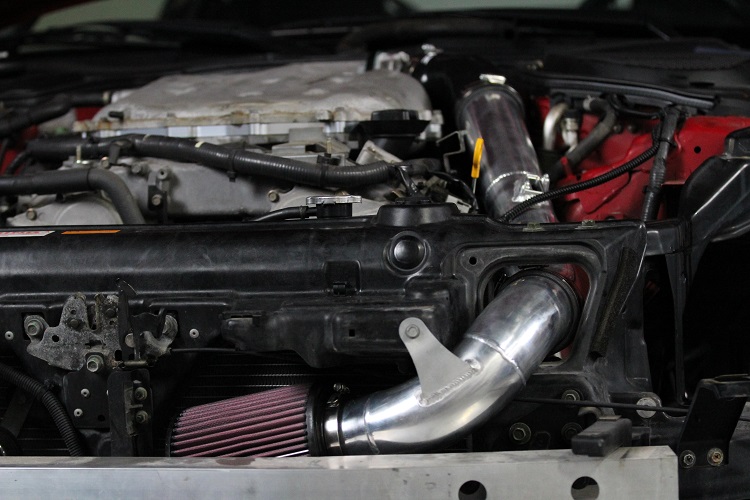 It doesn't look like much, but these additions highlighted below will give the 350Z some increased performance.
To recap: we cleaned the existing intake plenums, changed a leaky valve cover, swapped the spark plugs and coil packs, added a plenum spacer, a larger throttle body, and installed a new cold air intake.
As the build starts to progress, Goodson points out something everyone taking on a car project should remember: 
One thing to keep in mind when you're doing any type of car build is to do it the way that you want it. I'm sure there's going to be a ton of comments below talking about, 'We should've added this, or we should've added that.' Everything we put on there had a purpose for our intents of the build. So, make sure that you're doing your research and looking at what you want to put on there. Everything has a purpose for a car build, so make it your own."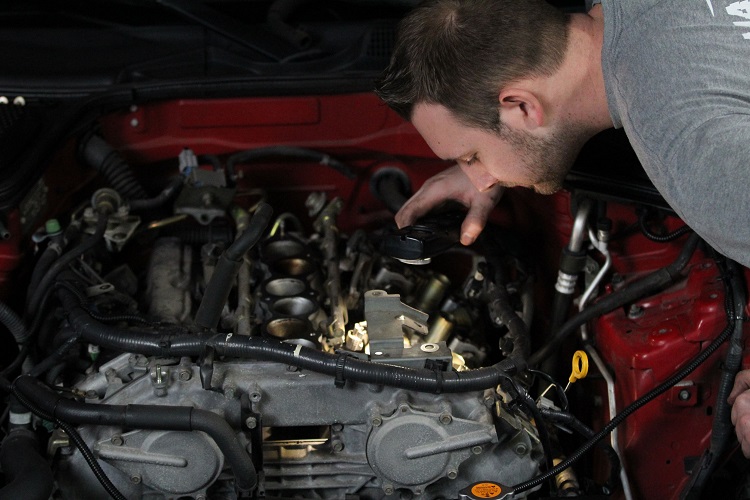 WHAT COMES NEXT
In episode three, we're going to keep doing just that (making it our own) by tackling the suspension: 
Front Upper Control Arms

 

Traction Arms

 

Camber Arms

 

A set of coilovers
For more on this car build or the latest STA-BIL® and 303® news, make sure to follow both on Instagram (@303CarCare & @stabilbrand) and Facebook. You can also subscribe to their respective YouTube channels.