Prepping for Winter with Ceramic Pro-Guard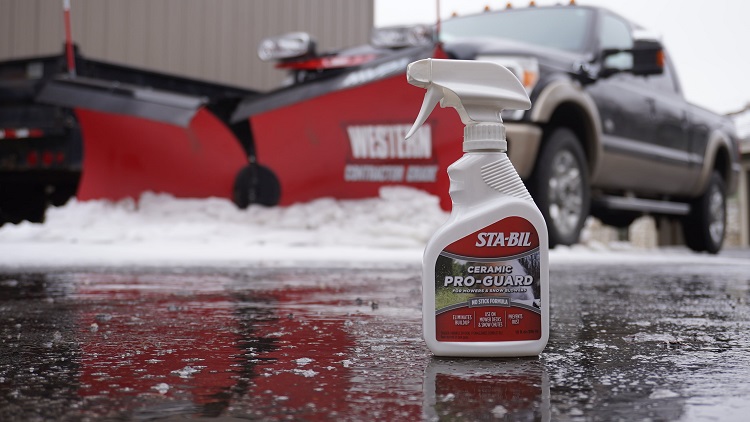 When the Starks in Game of Thrones said, "Winter is coming," people were left to interpret that motto in a couple of different ways.
The most obvious is to take it as a word of warning. After all, colder temperatures and darker days serve as proper motivation to get prepared.
But the way characters from HBO's popular television series plan for winter is vastly different from the way us regular folks, in the real world, deal with the snowiest season of the year.
Instead of arming yourself with swords and shields, let us tell you why a bottle of STA-BIL® Ceramic Pro-Guard is the companion you've been searching for.
Read on to learn how the product keeps winter equipment free from buildup and prevents rust from forming after dealing with all that heavy, wet snow.
Using STA-BIL® Ceramic Pro-Guard for Snow Blowers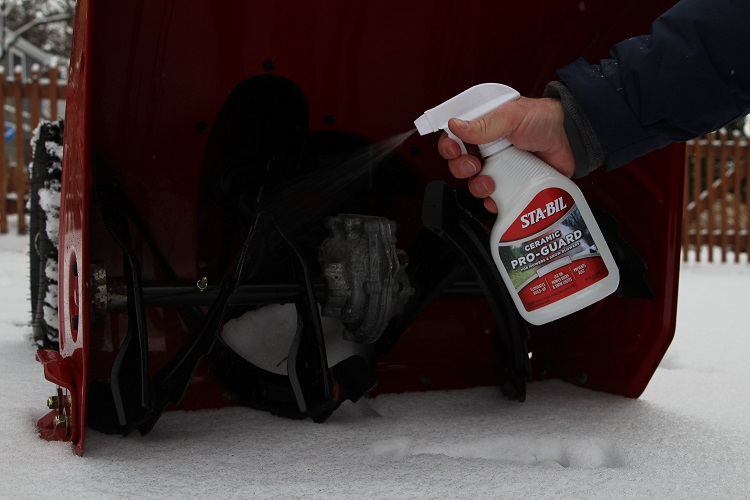 Snowblowers (also referred to as snowthrowers in some cases) have a hard time plowing through powder when snow accumulates in the chute.
However, that buildup is bound to happen, and you might have even found yourself stuck in some situations. This scenario is not ideal, especially when you are knee-deep in snow but only halfway down the driveway.
All it takes is a little bit of prep work to avoid running into the same issues this winter.
STA-BIL® Ceramic Pro-Guard prevents clogging, so snow is easily picked up by the augers and passes through the chute without any blockage. All you have to do is make sure you spray in both areas and give the product 24 hours to cure.
The key to Ceramic Pro-Guard's success lies in the simple non-stick formula. The spray treatment provides a coating that's slick to the touch, almost like a cooking spray.
Best of all, it's safe to use on both metal and plastic surfaces. So, you can apply the product to both surfaces, and it will prevent snow from sticking to the equipment.
Simply put, treat your snowblower with the stuff if you want to spend less time clearing the entryways or sidewalks, and more time inside where it's warm.
Using STA-BIL® Ceramic Pro-Guard for Snowplows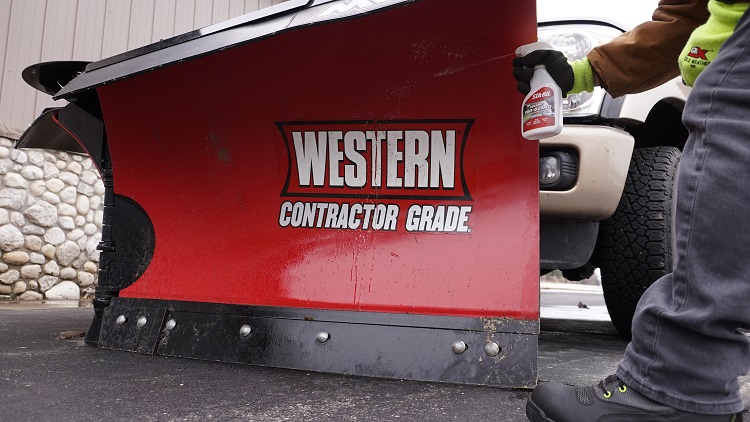 Everybody loves the person in the neighborhood with a snowplow on their truck.
These selfless heroes clear the streets for all of us, and they each deserve their own nicknames like Mr. Plow or Plow King (for any fans of The Simpsons).
The benefits of STA-BIL® Ceramic Pro-Guard also extend to plows because the product keeps the equipment moving throw snowbanks like a hot knife through butter.
Using the same method as you would for a snowblower, spray it directly onto the device and give it a day to cure.
If you are used to plowing the street without treating your equipment with STA-BIL® Ceramic Pro-Guard, you will notice a significant difference this time around. In fact, you might even find yourself hoping for more snow in the forecast this year now that you have found a new secret weapon.
---
Last but not least, STA-BIL® Ceramic Pro-Guard also works as a detailing spray and corrosion inhibitor. Mist it evenly over the surface, wipe away any excess product with a dry towel, and your equipment will resist rust and sport a renewed shine.
Doing this will produce the same benefit for either your snowblower or snowplow. If you happen to have both, we feel envious of your neighbors who get to wake up to clear sidewalks and roads.
By now, you should have a good understanding of STA-BIL® Ceramic Pro-Guard's benefits. And you should be glad to know your winter equipment will be ready at a moment's notice if you prepare with this versatile product.