NEW PRODUCT SHOWCASE: SEMA 2019
This year at SEMA 2019 we will be unveiling four new 303® products and showcasing one product that is heading into its sophomore year. We are proud to present 303® Interior Cleaner [New], 303® Tire Shine [New], 303® Tire Coating & Protectant [New], 303® Show Car Wax [New], and 303® Touchless Sealant.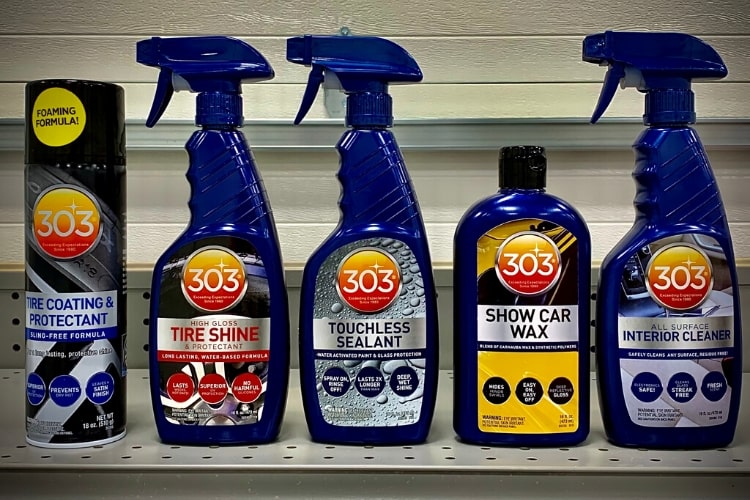 303® Interior Cleaner
Our brand new All Surface Interior Cleaner is a one-stop-shop for interior cleaning. This product is effective on cloth, fabric, carpet, plastic, rubber, vinyl, glass, and LCD touchscreens! It leaves a natural finish and cleans residue-free. This product is great for use before Automotive Protectant because it leaves the surface clean and prepped for application.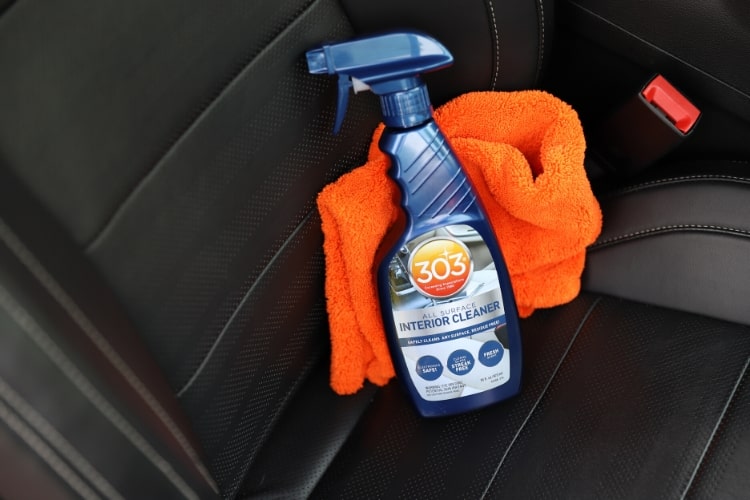 303® Tire Shine
This water-based Tire Shine formula leaves a high-gloss protective finish for weeks!  Simply spray on and let sit on the tire and soak in. Once the product soaks in, your tire will be left with a sleek, even shine, with minimal slinging of product. If the product does sling, it is safe for your paint, and you can simply wipe it off with a clean microfiber towel.
303® Tire Coating & Protectant
For a natural finish on your tires, the easy way, we created 303® Tire Coating & Protectant. This aerosolized, foam tire coating, lets you spray the foam onto your tires, then either let it sit or simply wipe it off. Your tires will look like new, as well as, being protected from sun's harmful UV rays, and dirt and road grime that gets thrown at your tire while driving.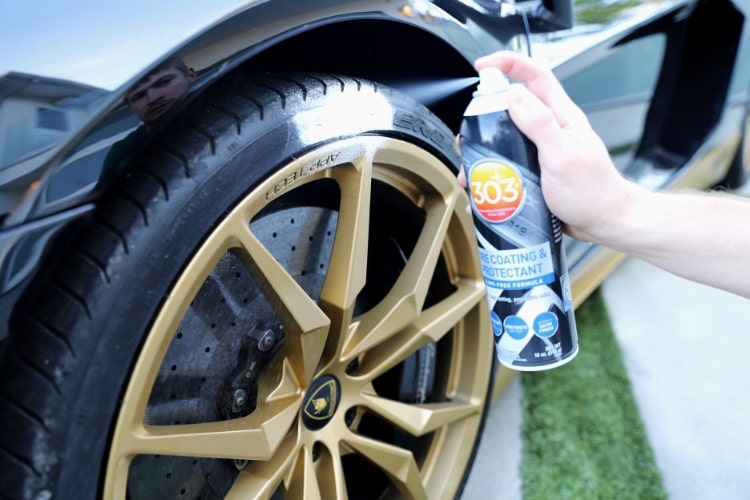 303® Show Car Wax
If you are looking for a traditional wax, that provides long-lasting shine and protection while being easy to use, look no further. 303® Show Car Wax goes on, and buffs off with ease. No need to tape off your trim and plastic surfaces, because this product won't leave behind any unsightly residue. Once applied, admire your paint, and rest easy knowing it is protected for the season.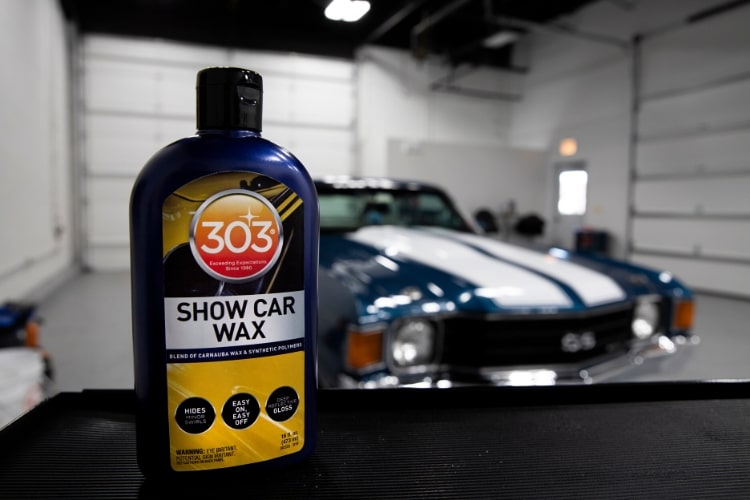 303® Touchless Sealant
This SiO2 Sealant is a truly touchless way to "wax", or coat your car. This product provides 6 months of paint protection, by simply spray it on to a clean surface, rinsing it off, then drying your car's paint. It leaves behind a deep glossy finish, and with continued maintenance, keep your paint looking like new for years to come.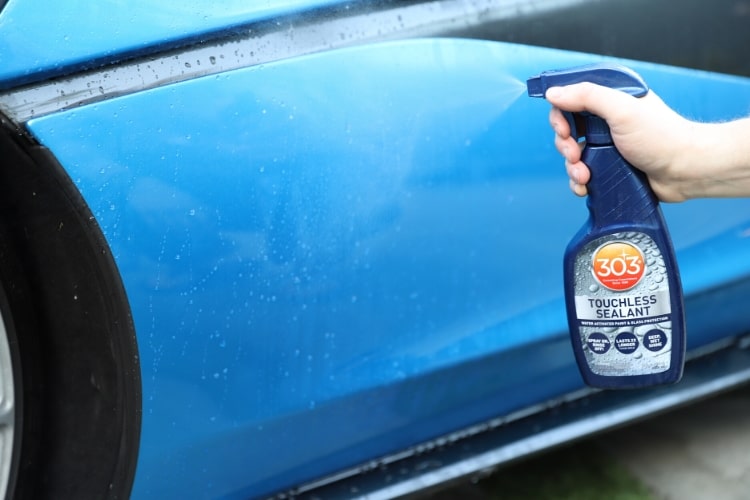 You can find these products and more by visiting the 303 Automotive section of our website.