Most Popular Classic Cars to Restore
Classic car restorers each have a favorite model to renovate. Preferences stem from the nostalgic "spark" that powerful '60s and '70s muscle cars or mid-20th century sports cars evoke. The simple thrill of owning, restoring, and driving a beautifully restored Model A Ford is considered ample compensation for the significant expenditure of time and money. Additionally, owning and treasuring a pristine early model Mustang or Corvette is the dream of every car lover.
Ford Mustang 1964-1968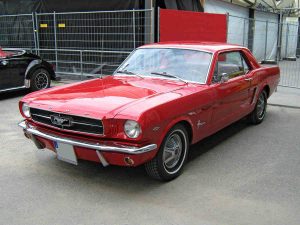 Few new car introductions have achieved the attention of the first Ford Mustang. Immediately popular and recognized as the 1964 Official Indianapolis 500 Pace Car in its first year, the first pony car was an instant favorite. Today, Mustang clubs and social media sites prevail throughout the country, and it remains a favorite among classic cars. Restoration is simplified by the ample availability of spare parts. Because of the popularity of restoring this car, it is easy to get answers and advice for any question that arises. Any serious collector wishes to have an early Mustang in his stable, whether a convertible or a hatchback.
Chevrolet Bel Air 1953-1954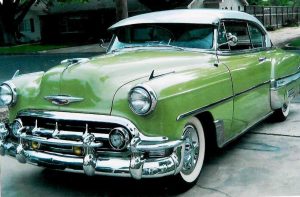 The Bel Air or the 2400 series of 1953 was a notable step up from the drab and colorless models of the previous decades. The new Bel Air Series came with numerous styling and appearance changes plus loads of innovation. The model introduced the modern era of car design that exemplified the new prosperity of post-war America. The Bel Air, previously a distinct individual Chevy trim line, was now an entire Chevy series featuring four different designs: a Two-door Sedan, a Four-door Sedan, Sport Coupe, and Convertible. Available original and reproduction parts make the Bel Air a popular restoration.
Buick Riviera 1963-1965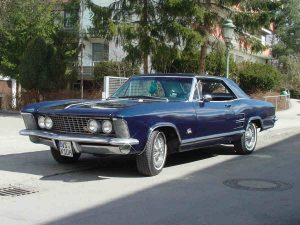 While the Riviera was deemed a luxury sedan, this early 1960s model possessed amazing maneuverability, acceleration, and speed to match its elegant looks. According to www.restore-an-old-car.com, the Gran Sport line is the most desired option for restoration. This dual quad, 421-cubic inch Super Wildcat V-8 was outperforming the Ford Thunderbirds of the early sixties in every aspect. There were only 3,354 of this model produced. The 1963-1965 Rivera received notable accolades from the industry because of its landmark styling. Sergio Pininfarina, the famous Italian auto designer, labeled the Riviera "one of the most beautiful American cars ever built". 
These are only three of the most popular restorations today. Of course there are many others that could arguably be added to create a longer list. Popularity may depend upon historic impact, availability of restorable units, number produced, and the availability and cost of replacement parts. What are some of your favorites? Lets us know in the comments section below or on our Cool Rides Online Facebook Page.