Lincoln Model K Series – A History of Quality
The Model K is considered a history lesson on wheels. The K-Series of automobiles carried presidents and celebrities and completed notable feats. In 1937, a Model K was the first car to cross the Golden Gate Bridge. Based on the previous Model L Lincolns, the K-Series lasted from 1931 to 1940.
Model K from 1931 to 1934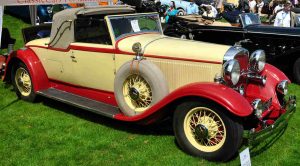 In 1931, the first Model K premiered. It was powered by a V8 engine, which produced 120 horsepower. The exterior design was made handsome and graceful. The wheelbase increased to 145 inches, and the body was mounted lower on the chassis. Even though sales volume barely improved, the new design won acceptance from the public.
The next year, the Model KB was introduced. This vehicle had the reputation of being the finest Lincoln ever manufactured. It contained a new V12 engine, which produced 150 horsepower. Despite its heavy weight, it was estimated to have the ability to reach top speeds of 100 mph.
For 1933, Ford introduced a 12-cylinder engine with a unique 67-degree angle. It produced 125 horsepower and was lighter than previous engines. This provided better handling and a smoother ride. Unfortunately, sales continued to fall.
In 1934, Lincoln regrouped and added a more fuel-efficient 381.7-cubic-inch V8 engine into its Model K. It had higher compression and produced 150 horsepower. The exterior style was streamlined with skirted rear fenders, cowl ventilation doors and painted spare-tire covers.
1935 Model K
In 1935, Lincoln dropped its less expensive models and concentrated on its top-end designs. Although the high prices detracted some buyers, this era of Model Ks saw great improvement.
Styling was rounder, wheel size was reduced and the ride was made steadier. Under the hood, a 414-cubic-inch V12 engine was included, which produced 150 horsepower.
Model K from 1936 to 1940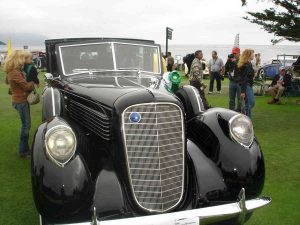 In 1936, the economy was improving, and automobile sales were increasing. By 1937, the manufacturer introduced a complete redesign. The latest Model K had streamlined fender-mounted headlamps and contained a built-in trunk. Horsepower remained unchanged.
For the next few years, modest changes were made. In 1939, two of the most famous Model K Lincolns were created. One was a touring car based on a LeBaron convertible. The other was a Brunn sedan built to transport President Roosevelt. He fondly nicknamed the vehicle "Sunshine Special." Unfortunately, the president's approval could not keep the Model K in production. In 1940, the last vehicles were sold.
Although the Model K-Series did not sell as well as Lincoln would have liked, it was a remarkable set of vehicles. Despite the high price tags, classic car enthusiasts proclaim few vehicles ever matched their quality, which proves Ford always yearned to create the best.